Tips For Eating Gluten-Free
---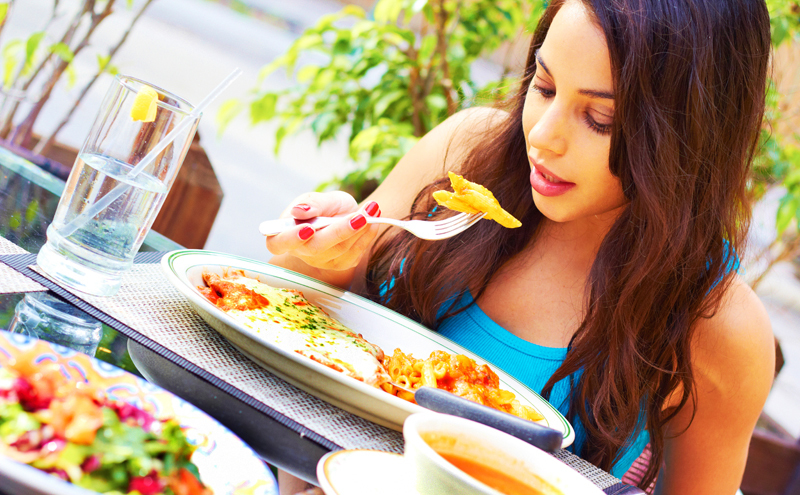 A gluten-free diet can be delicious! Pic: Rex/Shutterstock
This week it is Coeliac Awareness Week (May 9-15). So to help those who have recently been diagnosed or are cutting gluten from their diet, here are some tips on how you can enjoy a tasty gluten-free diet!
Following a gluten-free diet need not be limited, indeed there is now a great variety of gluten-free food and drink available in supermarkets and health food stores. Following a gluten-free diet can be healthy and delicious and definitely not boring!
Here are some of our top tips from Barleycup's nutritionist, Helen Money and check them out on Twitter, too, following #goglutenfree.
10 Great Tips
1. Gluten is the name for the protein found in wheat (durum, emmer, spelt, farina, farro, and einkorn), rye, barley and triticale. Gluten helps foods maintain their shape, acting as a glue that holds food together.
2. Need help when food shopping? Check for the cross grain symbol – this means the item has been credited as gluten-free by Coeliac UK. You can also use Coeliac UK's "Gluten-Free on the Move" app to support you on choosing suitable foods.
3. Being gluten-free doesn't mean your diet has to be boring. Fruit and vegetables, meat, poultry, fish, cheese and eggs are all naturally gluten-free!
4. You won't miss out – gluten-free foods include pasta, bread, crackers, bread rolls, cereals and more. The FreeFrom Food Awards acknowledge the best (and tastiest) products available – visit their website to see the winners.
5. Quinoa is an excellent option in a gluten-free diet. For example, substitute oats in your porridge for quinoa – it's loaded with protein and fibre to keep you full of energy.
6. Quinoa, teff, amaranth, polenta, buckwheat, corn, millet and tapioca are just some of the naturally gluten-free grains which can be included in a gluten-free diet.
7. Gluten can be found in a host of everyday food and drinks, including breakfast cereals, stock cubes, soy sauce, ready meals, sausages, gravy granules, fruit & barley squashes and certain alcohols. Look for allergens in bold on ingredient labels – remember wheat, barley and rye are the three most common sources of gluten.
8. Barleycup is certified by Coeliac UK as being gluten-free – it is made using a unique process that includes extracting a liquid that is free from gluten. This liquid is then dried and used either as a powder or granules.
9. If cooking for a guest or family member who is gluten-free, remember to avoid cross-contamination with other gluten-containing products. Tips include: using separate bread boards, separate toaster or toaster bags, using a separate fryer for frying gluten-free foods, and using different butter knives and jam spoons to prevent breadcrumbs getting into condiments.
10. When thickening soups, sauces or stews, use thickeners such as cornflour, arrow root or a gluten-free flour. If eating out in a restaurant, make sure to ask your waiter what ingredients are used to thicken sauces and soups to avoid accidental gluten consumption.
Easy Ways To a Gluten-Free Diet

Read more of our healthy living features…