Bedtime Stories Aren't Just For Children!
---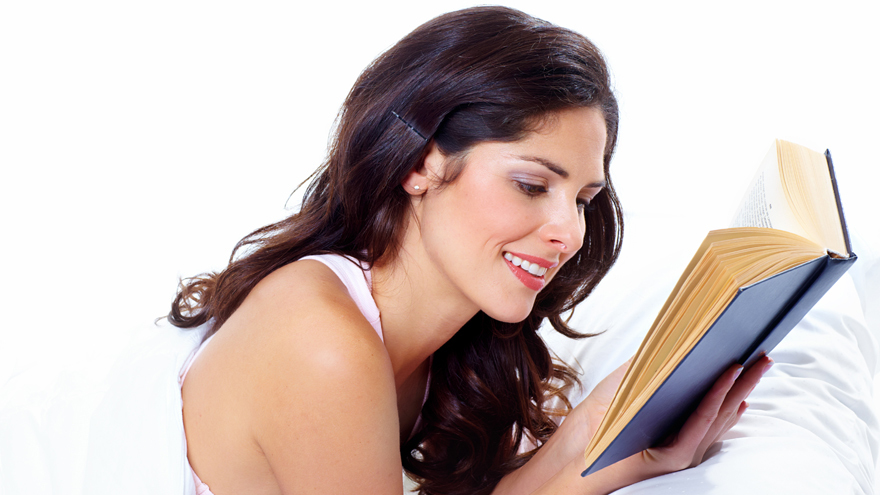 Pic: Rex/Shutterstock
A new poll has revealed the number of adults in the UK that rely on bedtime stories in order to get a good night's sleep, finding more than a third rely on reading to help them drop off. What's more, the survey also found that one in four British adults would rather read a book than have sex with their other half as part of their sleep routine.
The survey was conducted by interiors experts Hillarys. 2,471 Britons were polled as part of the research, all of whom were aged 18 or over, in a relationship and living with their partner. There was an even split of male and female respondents taking part and the average respondent's age was 31 years old.
All respondents were asked whether they liked to read a book before going to sleep as part of their routine, to which a third stated that they did. When asked what genres they preferred, the favourites came out as "romance" (54%), "mystery/detective" (35%) and "autobiographical" (29%).
They were then asked whether they would rather have sex with their partner or read a book before going to sleep as part of their bedtime routine, to which a quarter of Britons (25%) stated that they would rather read a book.
When all respondents were asked if they had a specific side of the bed which they slept on, the majority (88%) stated that they had their own side. More than four fifths of these stated that they never switched sides (81%); although a third (34%) believed their partner's side was more comfortable than theirs!
Helen Turnbull, spokesperson for Hillarys, said:
"These results offer a very insightful look at what goes on behind closed doors – or curtains! It makes total sense to have a routine before bed that helps you switch off and prepare for sleep. Reading is a great way to take your mind off the stresses and activities of the day and relax; it's no wonder that it's so popular."
Don't miss our great book reviews and recommendations…