Mineral Make-Up Magic
---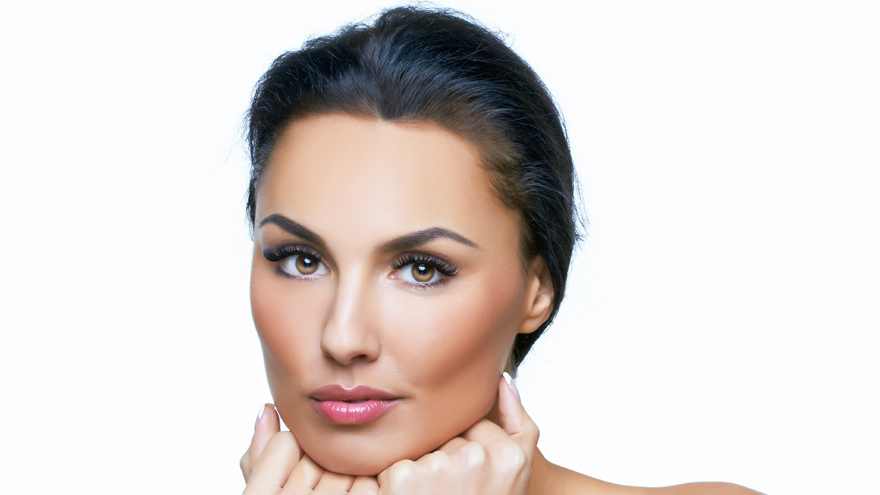 Pic: Rex/Shutterstock
This week in the magazine we take a look at mineral make-up, with top tips from bareMinerals International Make-up Artist S J Froom. Follow her advice for a flawless, youthful look!
Mineral Make-up
Stacey Fletcher, make-up artist for MakeupBrushes.co.uk, explains the advantages of using mineral make-up.
What is it?
Many women aren't aware of the fact that most traditional make-up products are made using preservatives, such as parabens, fragrances and chemical dyes. Mineral make-up, however, is produced using minerals such as talc, zinc oxide, iron oxides and titanium dioxide. Being made from natural ingredients, it's particularly great for those who have sensitive skin, and it's fast becoming the "must-have" for make-up lovers around the world.
Use-by dates
Mineral make-up is changing the face of make-up, largely due to the fact that unlike most conventional make-up, it's not made with oils and waters that lead to the products "going off". These ingredients are notorious for producing bacteria and putting the user at risk of dermatitis should they use the products past use-by dates.
Many companies also state that their mineral make-up has an "indefinite shelf life", but each company will make their products slightly differently, with this playing a factor, and also the products shelf life can be effected by how it's used. If you dip your make-up brushes into the containers you can contaminate the products, if they're stored near heat or light this can also affect the product in terms of its pigmentation.
Some brands, such as bareMinerals, will put a use-by date on the products for users to see, reducing the risk of using it past its date – but a lot of the time it's down to common sense.
The general rule is 18 months to two years for most mineral make-up products, which is great considering that most traditional make-up products have a shelf life of between two months and one year.
Versatility
Mineral make-up is also far more versatile that normal make-up; if you get mineral powder foundation you can add a little water to create liquid foundation, and some brands create mineral pigments without the nasties of additives, fillers and dyes, allowing you to use them as eye shadow, nail polish and even hair highlights.
Flawless finish
Users have also commented on how mineral products can leave a more "flawless" finish as opposed to regular products, particularly with foundations and powders.
BareMinerals Foundation Tutorial