Book Review: Mockingbird Songs
---

Mockingbird Songs by R J Ellory
Orion, PB, £8.88, ebook £4.99
Reviewed by Karen Byrom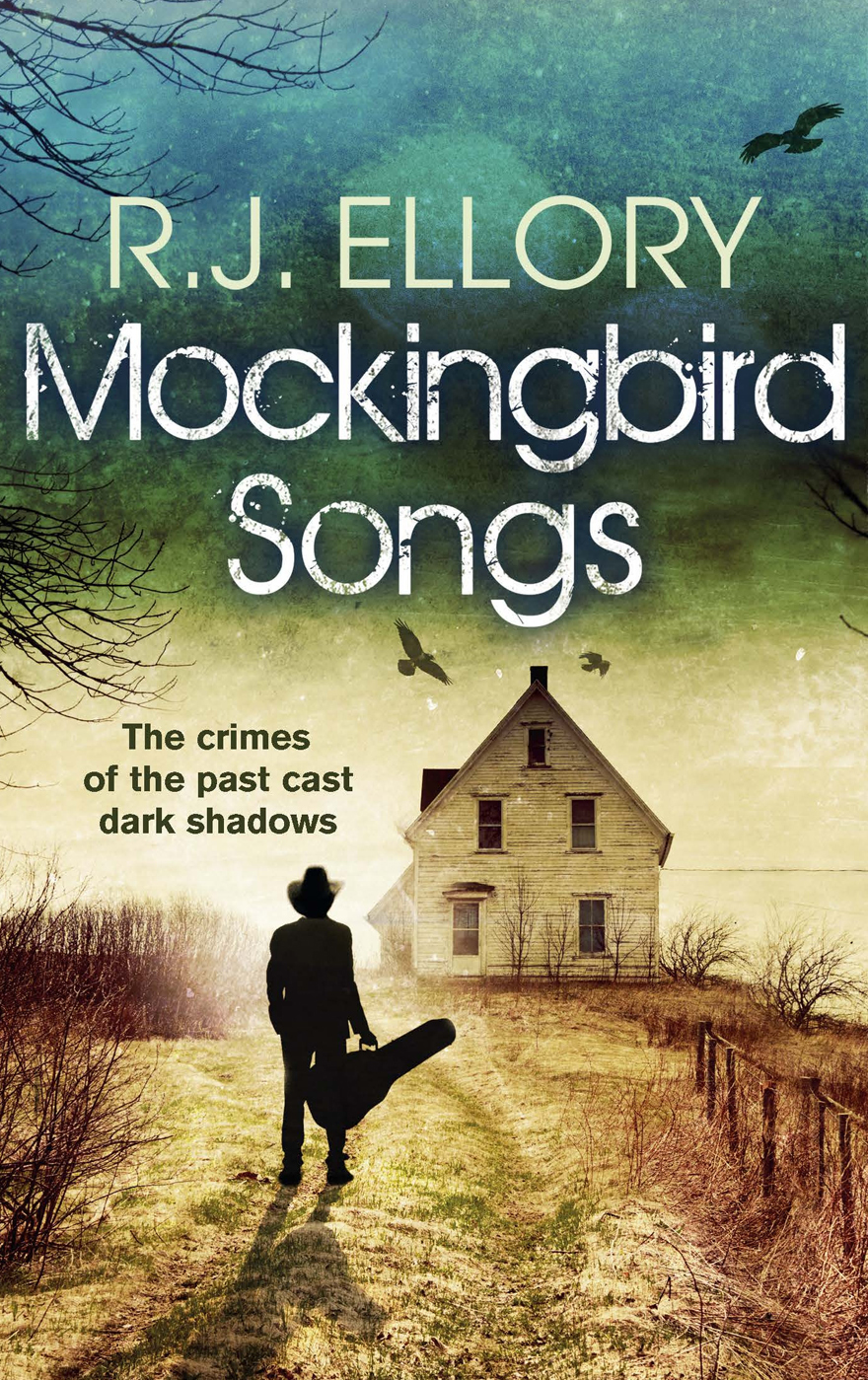 Henry Quinn's a young man sent to prison for a moment's carelessness that almost cost a young mother her life. There he bonds with Evan Riggs, a one-time country singer, one-time killer, now facing a life sentence without parole.
On the day he's released, Henry promises Evan that he will deliver a letter to the daughter he's never met, a woman who will now be 21.
But first Henry has to find her, beginning his quest in the small Texan town where Evan's brother Carson is sheriff. Soon Henry realises that there is more to Carson Riggs than meets the eye – but will the close-knit residents of the town he has controlled for so long ever give up his dark secrets…?
As always, R J Ellory writes with compassion and empathy, taking readers on a journey that's emotional, intriguing and breath-taking in scope as his characters grow and develop.
That's particularly true of Henry Quinn. Once a careless youth, he's now a man with a mission. But will he have the strength of character to resist falling into a life of crime, like so many ex-cons, or will he stay true to himself? But even more fascinating, for me, was how the character of Evan Riggs – a man we never actually meet – develops as Ellory skilfully interweaves past with present to reveal a thrilling denouement. If Henry is a man who cares too much, it seems Evan was a man who cared too little. Is that why he's now in jail? And could he actually be innocent of the murder he's been convicted for?
R J Ellory writes with such conviction about small-town America that it always amazes me to be reminded that he is a British writer, born in Birmingham. For more about his life and work, visit www.rjellory.com.
Find out about National Crime Reading Month…