How To Grocery Shop For Less
---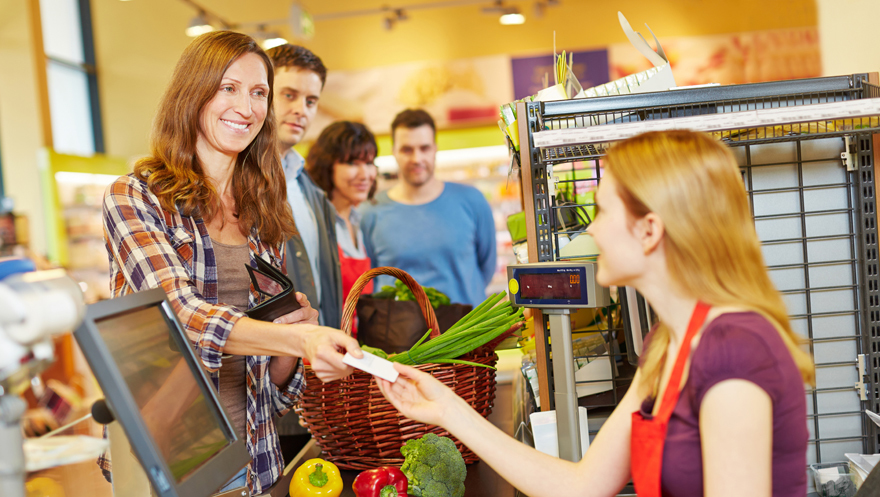 Pic: Shutterstock
By writing a list, working out a weekly meal plan and stock piling bargain items, you could slash your weekly grocery shop by over a half. That's according to PromotionalCodes.org.uk money saving blogger Kayleigh Hughes who says she's cut her shopping bill by around 60% a week simply by following a few simple tips.
Kayleigh said: "When you're on a budget, food shopping can be very challenging. We are a family of four with a very small food budget but I make it my mission to get things we need without breaking the bank.
By following all these steps I can feed my family for around £40-£45 a week which is about 60% less than I used to spend.
"The steps are easy to follow – it's all about planning ahead and being organised so you're not seduced by deals which aren't really deals and you don't come home with a trolley full of things you never intended to buy."
Here are Kayleigh's top tips
1.    Work out a weekly meal plan
By planning ahead you can cut out the impulse trips to the shop which always turn into a trolley full.
2.    Write a list and stick to it
Once you've done your meal plan, write a list of the ingredients you need for the week.
3.    Compare supermarket prices
Go online before you head to the supermarket, price check the items on your list and head to the store with the best price. This isn't practical for everyone but if you have the time it's worth doing – even a small saving is a saving.
4.    Get a total price for your list
Total your list before you go and take just enough cash for the items, with a little contingency to allow for price differences. That way you can't overspend.
5.    Check for coupons
Check if there are any current coupons available for items on your list. Only download coupons for things you were planning to buy.
6.    Don't shop when you're hungry
Never shop when you're hungry. You will end up buying things you want to eat there and then and not the items you need.
7.    If you can, go by yourself
Grocery shop alone and you'll save a fortune and find it much easier to stick to your list. Early evening is a good time as there are yellow sticker reductions too.
8.    Take your own bags
Always take your own bags. It may only be 5p per bag, but if you have three bags per trip every week it all adds up.
9.    Keep you eye out for clearance items
Check for yellow sticker on items such as meat. If it's reduced because of a close sell by date, pop it in the freezer.
10. Don't always go for the branded items even if they are on offer
Supermarket own brands are often the same or very similar and a fraction of the price of the branded items. Only buy branded items if they are on offer and you have a coupon to go with it making it a fraction of its original cost.
11. Don't get caught out by attractive 3 for 2 deals
If you only want one of an item then get one, otherwise you are adding more money than you intended to pay just to get one free.
12. Don't always go for the cheapest price as it's not always the best deal
The cheapest item isn't always the best offer. Cheaper items tend to be a lot smaller meaning they cost more per 100g. Supermarket labels will tell you how much something is per grams so compare different sizes and opt for the one offering you best value.
13. Cash-back apps
Once you're back home, check your cash back apps. These allow you to check if there's cash-back on any items you've bought.
14. Check your receipt for price guarantee
If you shop at Asda, keep hold of your receipt and check it on their price guarantee website. If the shopping was cheaper elsewhere they give you the difference back in a printable voucher that you can use on your next trip.