Q & As With Santa Montefiore
---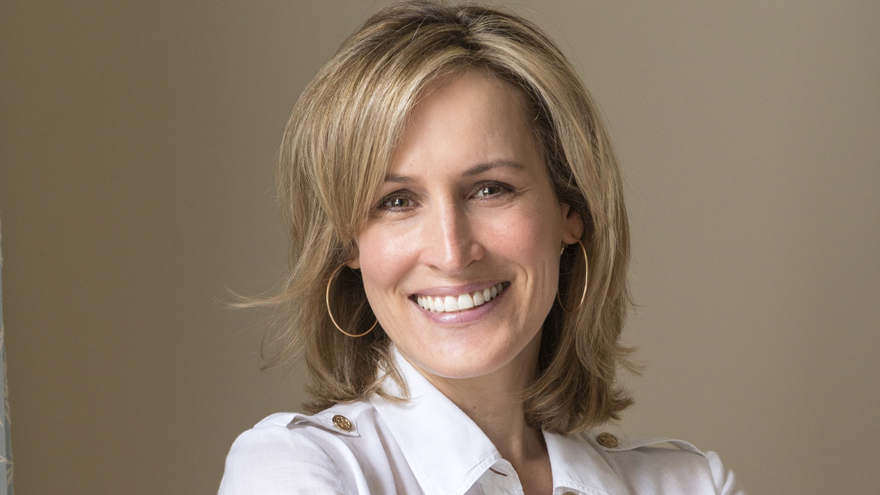 Author Santa Montefiore
The Deverill Clan Are Back!
This is an exciting week for me, as Thursday (July 14) sees the publication of Santa Montefiore's Daughters Of Castle Deverill (published by Simon & Schuster) sequel to this Sunday Times Bestseller's last novel, Songs Of Love and War.
Tempestuous, romantic, thrilling, tender – Songs Of Love And War took us through Ireland's bloody struggle for independence, as seen through the eyes of Kitty Deverill, her cousin Celia and lady's maid, Bridie.
At the end of the story, the castle of Deverill has changed hands, and a new, exciting chapter begins for each woman. I don't want to give too much away for those who haven't read it, but where Songs Of Love And War leaves off, Daughters of Castle Deverill picks up, and promises to be equally enthralling!
I can't wait to start reading it, but in the meantime, I've caught up with Santa Montefiore for a chat about the Deverills.
I've also got another special treat for you – three lucky readers can each win signed copies of Songs Of Love And War and Daughters of Castle Deverill. You'll find details below of how to enter.
Q & As
Santa, your books are generally "stand-alone" stories. Did Songs of Love And War start that way, or did you always plan to write a trilogy?
I had signed a three book deal with Simon & Schuster so I thought it would be challenging to try a trilogy. I planned the three books before I started and I knew from the first line of the first book where I was going and how the third book was going to end.
Living with them longer, do you feel more emotionally involved with these characters than with those in your other books?
Not really. It's more about the characters than the length of the story or the amount of time I've spent with them. Some characters are special to me simply because I have such fun writing about them. Kitty is one, Digby Deverill – who is a bigger character in Daughters Of Castle Deverill  – is another. I love Boysie and Harry and Old Mrs Nagle – and you'll meet the Weeping Women of Jerusalem in Daughters Of Castle Deverill! And of course Jack is just incredibly attractive!
And do you relate particularly to any one character in the book?
There's a part of me in every character, I think, although sometimes they live the lives I'd like to live! In another life, I could be any one of them, but in this life I'm far less adventurous. I can certainly imagine what it's like to be Kitty, Bridie and Celia. I think I have to, in order to write about them and make it believable.
Have you started book 3? Any titbits to tantalise us with? And do you yourself know how the story will end?
Book 3 is written! While Daughters Of Castle Deverill sees my characters scattered in various parts of the world, book 3, which covers WWII, sees them all returning to Ballinakelly and what I hope will be a massive climax and an unexpected twist. Whatever you think is going to happen, won't!
You've been compared variously to Rosamunde Pilcher, Joanne Harris and Mary Wesley. Were you influenced by such writers when you began writing novels?
I love Mary Wesley and Joanne Harris but I have never read a Rosamunde Pilcher. Of course I am flattered to be compared to such successful and talented authors! I am influenced by lots of writers. I read great books and hope to learn from them. I think the best way to learn how to write a novel is to read really good writers. I admire writers like Isabel Allende, Gabriel Garcia Marquez, Elizabeth von Arnim, Edith Wharton, Sarah Waters, Rose Tremain, George R Martin, Philippa Gregory, Antonia Fraser and Mary Wesley, to name a few!
Your books are generally set at pivotal points in history. You must do so much research – have you ever been tempted to go down the non-fiction line?
No! I hate having to stick to facts!
I love the way you introduce ghosts into your novels. Any plans to switch genres and write a ghost story?
Ghosts are part of life – like heads is the other side of a coin to tails – you can't have one without the other so I write books that contain both dimensions. I'll keep doing that.
What are the highlights of being a successful author? 
Working for myself. Earning good money. Doing something I love. Working wherever I want, when I want.
Writing a novel is hard work. Touring can be lonely and gruelling and horrid reviews demoralising. But the drawbacks are few, the positives are massive! I count my blessings every single day!
And finally… can My Weekly readers look forward to reading a short story from you in the magazine, some time when you have time to draw breath?
I would love that! Will start working out a plot to blow your socks off!
WIN! WIN! WIN!
To celebrate the publication of Santa Montefiore's Daughters of Castle Deveril (Simon & Schuster, £14.99), we're giving away author-signed copies of Songs Of Love and War and Daughters Of Castle Deverill to three lucky readers. Enter here.
We'll pick the winners on July 22 at 10am. Good luck everyone.