Q & As with Susan Lewis
---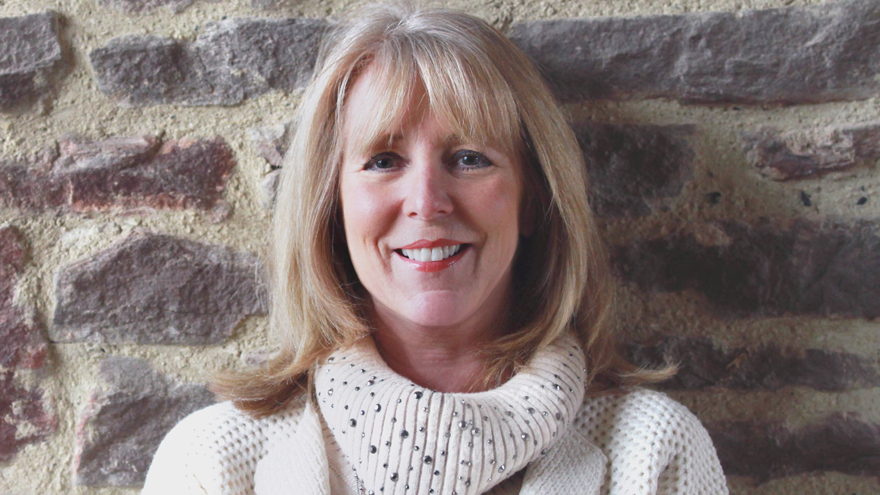 Author Susan Lewis at her Bagington home Pic: @ThousandWordMedia
Book Review by Judith McLaren
Interview by Karen Byrom
The Moment She Left
Good news for Susan Lewis fans everywhere! Her latest hardback novel is out now – and it's just as good as every one that's gone before.
In The Moment She Left (Century HB, £12.99) we visit Kesterly-on-Sea, where the residents are full of secrets. Some are darker than others, and one is even deadly but they all come out at the end of this gripping and emotional story.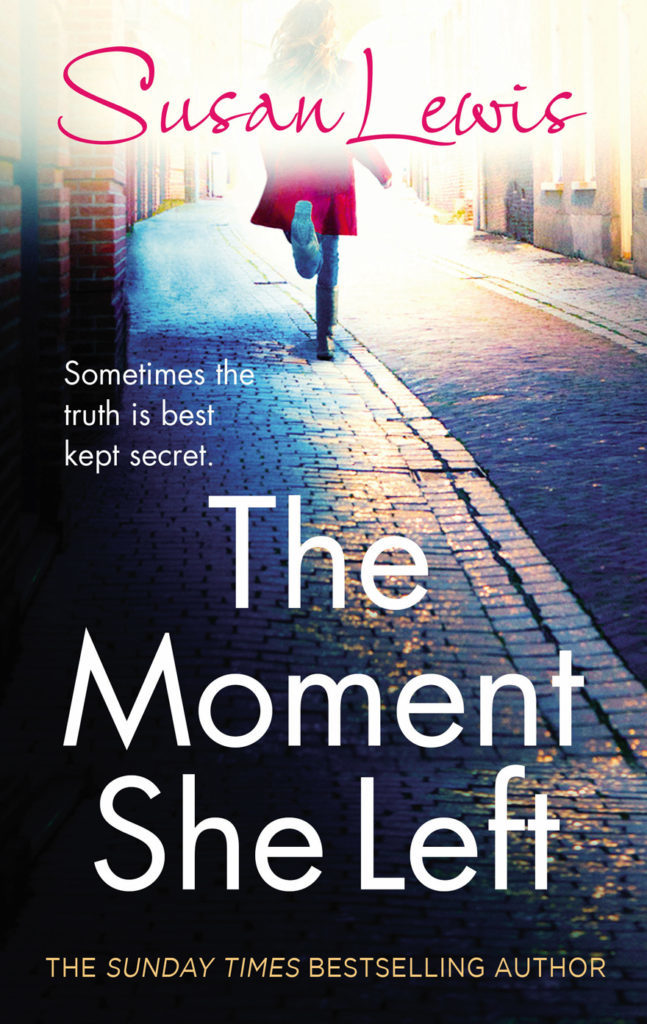 Blake, his wife Jenny, and son Matt, now living in Kesterly-on-Sea have enrolled ex-detective Andee Lawrence, whom we met in Behind Closed Doors and The Girl Who Came Back, to look further into the search of their missing daughter Jessica, a young student with musical talent, who vanished without trace two years earlier. Andee can really sympathise with the family as her 14-year-old sister vanished 30 years ago and they still have no idea what happened to her.
Meanwhile, the town's beloved Rowzee Cayne has just discovered that she is terminally ill, and doesn't want to burden her family and friends with the news. She is looking into Dignitas to spare her family having the burden of looking after her when the time comes.
Andee and Rowzee don't know it yet, but their journeys are going to help them uncover a secret. One that is going to affect the residents of this small community.
Just like all this Sunday Time's bestseller's previous books The Moment She Left is a gripping tale, with a fast-paced plot, warm characters and twists and turns, to keep you hooked right up to the thrilling denouement.
Just how does Susan produce these superb stories, time after time? We put the question to her…
Q & As
Susan, you've written over 35 fiction novels over 20 years. Can you  tell us how you got started, please?
I guess it all properly began when I was working in TV drama, back in my twenties. Being so involved with the scripts meant that I learned a great deal about continuity, structure, scene-setting and dialogue. Then I attempted to write a TV series of my own and someone suggested I turn it into a novel, so that's what I did.
I didn't get along too well at first, but after some very valuable advice from someone in the know, to my amazement my book was published.
You keep coming up with new plots to thrill us. Where do you get your ideas? Do you draw on your own experiences?
Heaven help me if I'd ever had even half the experiences my characters go through. However, it's true to say that I used what I knew regarding setting when I started out, and I usually give that advice to beginners.
My ideas always come from the world at large. If I hear or read of something that I feel would make a good story I usually sense the characters sliding into place, and in quite a short time I get going on the research.
And how do you gain your insights into the characters' reactions to their situations?
I sink myself into the character's skin and ask myself, how are you really feeling about this? What's the main emotion? What do you want to do about it? Depending on the character, I'll go with the answers that come up.  Or in some situations I'll turn it right on its head.  That's always fun!
What sparked the idea for The Moment She Left?
I wanted to write a story about a community with more than one mystery at its heart.
I love Andee Lawrence. Did you always intend her to be a recurring character or did she just develop naturally?
No, I didn't intend her to be a recurring character, it just happened and I'm always surprised and intrigued when people say they love her. Not that I don't, but when I finished writing Behind Closed Doors I had no idea that she was going to stay with me for so long.
I'm currently writing another book about her to answer the many requests I've had to know what happened to her missing sister.
If The Moment She Left was adapted for screen, I'd love to throw it out to my readers to find out who they'd like to see playing Andee. That would be really interesting.
The first book of yours I read was No Turning Back, and what struck me was that, no matter how flawed, every character was sympathetic. Do you base characters in your book on real characters?
I don't consciously base them on real characters, but I expect friends or family will sometimes see aspects of themselves. It's very hard to avoid that.
An exception to the above might be the monstrous Amelia from The Girl Who Came Back. Where did you get her from?
I loved writing Amelia.  She's definitely from the dark side and I'd like to do more of that. My early books contain a lot more of it and I can feel myself irresistibly drawn to it again.
Yes, you've tackled some deeply emotional subjects, like bullying, child abuse, terminal illness and loss. Do you ever find certain scenes difficult to write?
Oh yes, I find many scenes difficult to write. I often have to stop, either because I can't see through the tears, or because I'm so shaken by what's happening. What's even more moving is when I hear from readers telling me how and why the book has touched them so deeply.
What's your favourite of all your books?
I know you're going to say this is a cop out, but truly it's always the one I'm writing, because that's when I feel closest to the characters.  There are of course characters I'd love to meet, I'm thinking of some of those in Wildfire and the Silent Truths quartet featuring the investigative journalists, Laurie and Elliot. And then there's Francois in Darkest Longings. I'd definitely like to meet him!
What do you read in your downtime?
I read all the time and such an eclectic mix it's just not possible to tie it to one genre or author. I love books set in foreign climes, especially those I've not visited. I'm a big fan of Anne Tyler and I adore Susan Howatch's "religious" books, which are both hilarious and profound – and very, very different. I'm currently reading The Rocks by Peter Nichols which I'm absolutely loving.
What book first gave you the reading bug?
That would be all of the Georgette Heyer books.
What book from your childhood would you buy for a child?
It depends on their age:  Winnie the Pooh for the very little ones, something by Enid Blyton for those a bit older.
You consistently top bestseller lists. What are the highlights of being a successful author?
Actually the real highlight is when I finish writing the first draft of a book. This is where I do most of the hard work in finding out about the characters, shaping the story and allowing myself to be led to places I didn't see coming. It's such fun going on the journey. When it's done and I know the story is complete it's a wonderful feeling. Right up there with that is hearing from readers who've enjoyed the book – I only put this second because it happens second.
This isn't because I like to feel flattered, it's because it creates a connection that feels very special and buoys me along when writing the next one. When you work in isolation you take your morale boosts where you can.
There are always drawbacks – deciding on jackets can be very challenging, and sometimes the title is the subject of big debate. I've often said that one of the most difficult things about being published is being published. The process can be very painful, but fortunately it usually comes out right in the end.
And finally… You recently went to New Zealand to research you next book, the sequel of No Child Of Mine and Don't Let Me Go. Any clues about the plot to tantalise us with?
That's really difficult without giving anything away.  I'll just say that kids grow up in different ways and this book won't take the path you're expecting.
Fans of Susan Lewis can find out more at www.susanlewis.com and connect with her on Facebook and Twitter.
We've more author Q&As for you – Sophie Kinsella and Santa Montefiore.
Keep up to date with all the literary news by signing up to our newsletter.