We Love… In August
---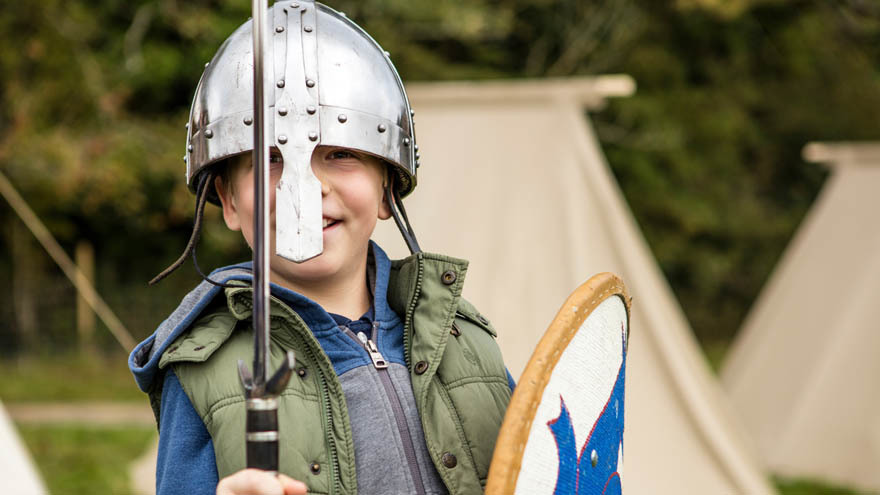 Have a day out with the National Trust
We've a brand new feature in our lastest My Weekly Special, out Thursday August 4. We Love… is a round up of all the great events happening around the country that month. Don't miss it!
Here's some great ideas for August… and pick up our Special for even more!
Words: Gilly Pickup
It's the Biggest Event in August!
Head north of the border for the unmissable Edinburgh Festival Fringe, the world's largest, most renowned open access arts festival. All ages and appetites are catered for in a programme that includes theatre, dance, circus, physical theatre, comedy, musicals, street performers, opera, cabaret, children's shows, free shows, exhibitions, events and the spoken word. This year 50,266 performances of 3,269 shows take place during the 25-day event which caters for everyone from the biggest names in showbiz to emerging performers.
New venues this year include some of Edinburgh's best known landmarks including the National Museum of Scotland which will play host to comedy, theatre and children's shows and the Merchant's Hall, the venue for an eclectic range of musical acts including jazz, soul, hip hop, classical, pop and folk. Go to www.edfringe.com for more.
Outdoor Fun
Have you ever built a den? Made a bird box? Tried leaf printing? Gone star gazing? Picked wild blackberries? Camped out in the wild? If the answer is "no", then now's your chance to go for it! For the whole of August, the National Trust have organised a wide range of summer activities for all ages. Wherever you live in the UK, you're bound to find something for you! See www.nationaltrust.org.uk.
It's Carnival!
Enjoy a slice of the Caribbean and join the parade at London's famous annual event, the Notting Hill Carnival on August 28-29 . Dance to the steel pans, delight in the amazing costumes and range of beats at this biggest street festival in Europe. Pack your appetite when you come – the aromas of traditional Caribbean food wafting enticingly from street stalls are bound to whet your appetite! Take your pick from Jamaican patties, curries, fried plantain and the popular jerk chicken with rice and peas.
We've a great recipe for jerk chicken in our Summer Health Special, out on Thursday.
Hurrah for Southpaws!
Are you one of the 30% of the world's left handers? August 13 is Left Handers Day and the chance to tell everyone how proud you are of being a leftie. The day also helps raise awareness of the everyday issues that we left handers face living in a world designed for right-handers. You should know that geniuses are more likely to be left handed and some famous names are southpaws too – Bill Gates, Oprah Winfrey, Prince William and Paul McCartney among others… however maybe we shouldn't mention that Jack the Ripper was left handed too…
A Right Royal Read
Three Sisters, Three Queens is the latest offering from bestselling author Philippa Gregory. Published by Simon & Schuster, it's out in August.
BBC Proms
The world's longest running and most celebrated classical music festival runs throughout August with concerts, talks, workshops and family events. The festival includes over 70 main Prom concerts, while promenading in the Royal Albert Hall's arena continues to be a central feature, lending the Proms its unique, informal atmosphere.
See a Movie
Catch up with the world's worst boss in David Brent: Life On The Road in cinemas this month. Ricky Gervais' iconic character is desperate to fulfil his ambition of becoming a rock star, so takes his band Foregone Conclusion on the road. Of course, it isn't that straightforward because he has to finance the tour himself by working as a travelling salesman. Follow his band on tour and see what has happened since he left The Office.
Celebrate History
To celebrate the 950th anniversary of the Battle of Hastings, English Heritage has teamed up with Tom Gates children's illustrator Liz Pichon to create a modern-day, kids-sourced version of the Bayeux Tapestry. In August Liz will also host a series of exclusive interactive workshops, where kids will be able to learn how to illustrate in the style of Tom Gates and design a panel of the Tapestry to complete the "modern artefact". For workshop dates and locations see  www.english-heritage.org.uk/1066
Help for Dementia Sufferers
Active Minds, a provider of specialist products for dementia work with NHS, BUPA and a number of reputable care homes/societies. This month sees a new product launch, the first of its kind to help those people living with dementia who can feel isolated and confused. This sensory reminiscence product is designed to evoke memories and engaging conversations with loved ones.  The video link illustrates the product along with the positive recognition it has received.
Take out a subscription for our monthly My Weekly Specials…