Book Review: Shetland Thriller! Cold Earth
---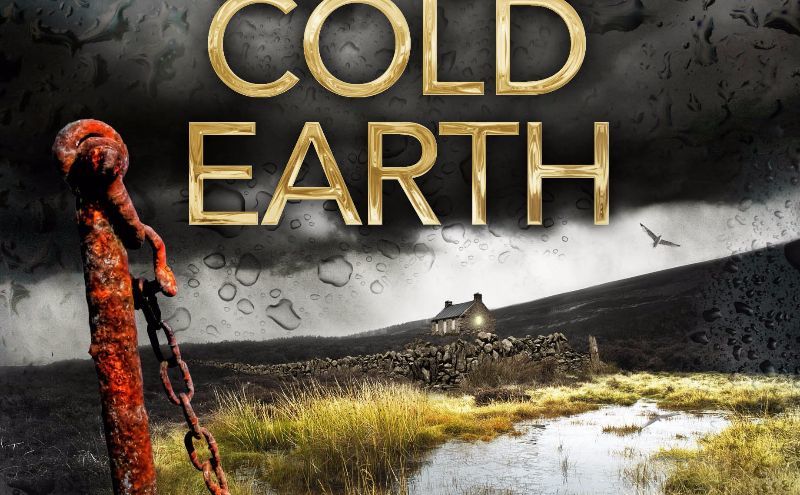 cold earth book cover ann cleeves
For fans of Ann Cleeves' Shetland novels!
Cold Earth
MACMILLAN HB, £16.99
Reviewed by Karen Byrom
Cold Earth, Ann Cleeves's 30th novel, takes us back to the Shetland Isles, home of Jimmy Perez, the enigmatic detective whose home life is as gripping and unsettling as the crimes he has to solve …
The book opens with a natural disaster. In the dark days of a Shetland winter, torrential rain triggers a landslide that crosses the main Lerwick-Sumburgh road and sweeps down to the sea. At the burial of his old friend Magnus Tait, Jimmy Perez watches the flood of mud and peaty water smash through a croft house in its path.
Everyone thinks the croft is uninhabited but in the wreckage is found the body of a dark-haired woman wearing a red silk dress. In Jimmy's mind, the mysterious woman shares his Mediterranean ancestry and soon he becomes obsessed with tracing her identity.
When it emerges that she was already dead before the landslide hit the house, Jimmy feels duty-bound to find out who she was, and how she died. But the house holds few clues – just two photos and a handwritten letter which begins My dearest Alis …
Secrets to keep …
It's a gripping opening to a dark tale which introduces the reader to a host of Shetland characters – all with secrets to keep. Jimmy and his stalwart sidekick, Sandy have their work cut out, but help is on hand in the form of Willow, a senior detective from the mainland. It soon becomes clear that both would like more than a working relationship, but as always, there are complications in the way, not least the fact that Jimmy is still grieving for his late wife and determined to put his stepdaughter Cassie first at all times.
As always with Ann Cleeves' novels, Cold Earth is atmospheric and the plot is well paced, facts about the dead woman and her links with various islanders revealing themselves gradually in tandem with Jimmy and Willow's slow-burning romance.
Engrossing read
Cold Earth's plot is enthralling, but for me, what really makes the book engrossing are the characters. Jimmy, Sandy and Willow are completely different personalities, but spark off each other in such great ways that each comes to life in full three-dimensional glory.
It's a book that you won't put down. I can't wait for the next one!
Read our interview with Ann Cleeves
More Like This