Get Ready With Boots No7
---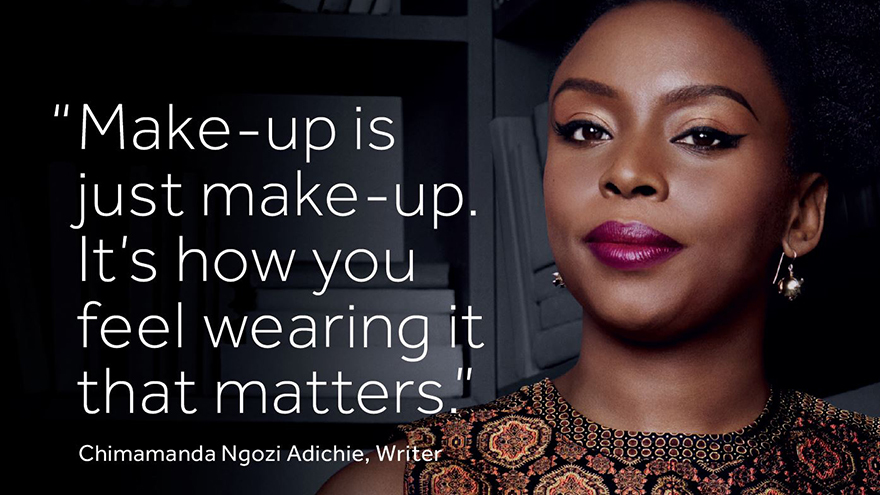 Ready for Anything!
Do you agree that women use cosmetics to be ready for something: to show up, speak up, and make an impact in their world in their own way? This month much-loved beauty specialists Boots No7 launches their "ready" campaign, all about the belief that when a woman feels her make-up is just right she has the energy and confidence to go out and do anything.
Transform Yourself
Brand Ambassador, award-winning author Chimamanda Adichie, says:
 I love make-up, and its wonderful possibilities for temporary transformation. And I also love my face after I wash it all off. There is something exquisitely enjoyable about seeing yourself with a self-made new look. And for me that look is deeply personal.
"It isn't about what is in fashion or what the rules are supposed to be. It's about what I like. What makes me want to smile when I look in the mirror. What makes me feel slightly better on a dull day. What makes me comfortable."
Look good, Feel Great
Kristof Neirynck, Walgreens Boots Alliance Vice President, Skincare, Global Brands, says:
"At No7 we believe that when women know their make-up is just right they feel great, they feel ready to show up in the world in the way they want.  Cosmetics help Chimamanda be READY… READY to speak up for what she believes. Cosmetics are part of her story, just as they are for No7 and the millions of women we help feel READY every day."
Find Your Perfect Match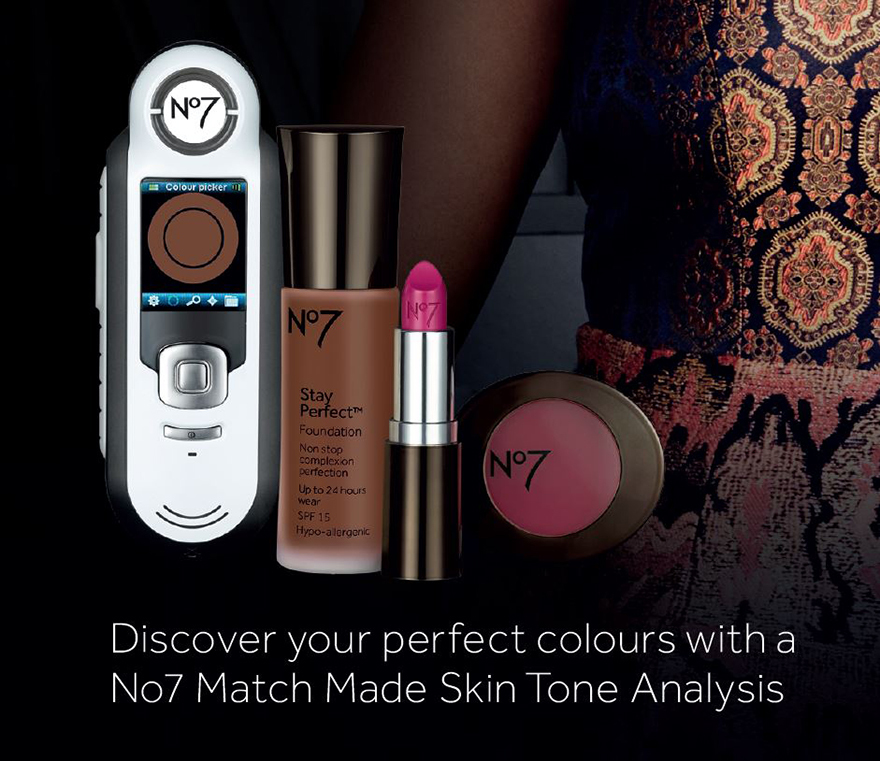 Boots No7 Match Made Service has been specially designed to help women find the right foundation and colour cosmetics for them. With a palette of 20 skin-true shades developed from scientific measurement of the exact skin colour of over 2,000 women, not only can women find their optimum foundation shade in a range of finishes, they can also choose from a range of perfectly matched lipstick, blusher, concealer and bronzer shades. Try it for yourself!