Psychological Horror! A Head Full Of Ghosts by Paul Tremblay
---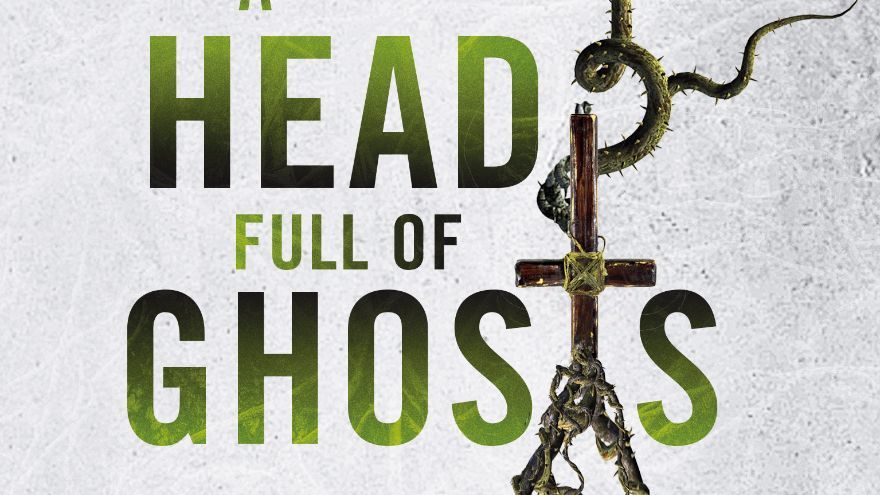 A HEAD FULL OF GHOSTS by Paul Tremblay, Titan, £7.99
Reviewed by Stuart Johnstone
Terror, twists and turns will keep you reading right until the end!
When no less than Stephen King says a book scares him, you know you're on to a good thing.  A Head Full of Ghosts by Paul Tremblay more than lives up to expectations.
A page-turning, tightly-plotted tale, it combines the claustrophobic tension of a psychological thriller with the kind of terror that Mr King himself is used to penning. But in a Head Full Of Ghosts, there is an intriguing and timely twist.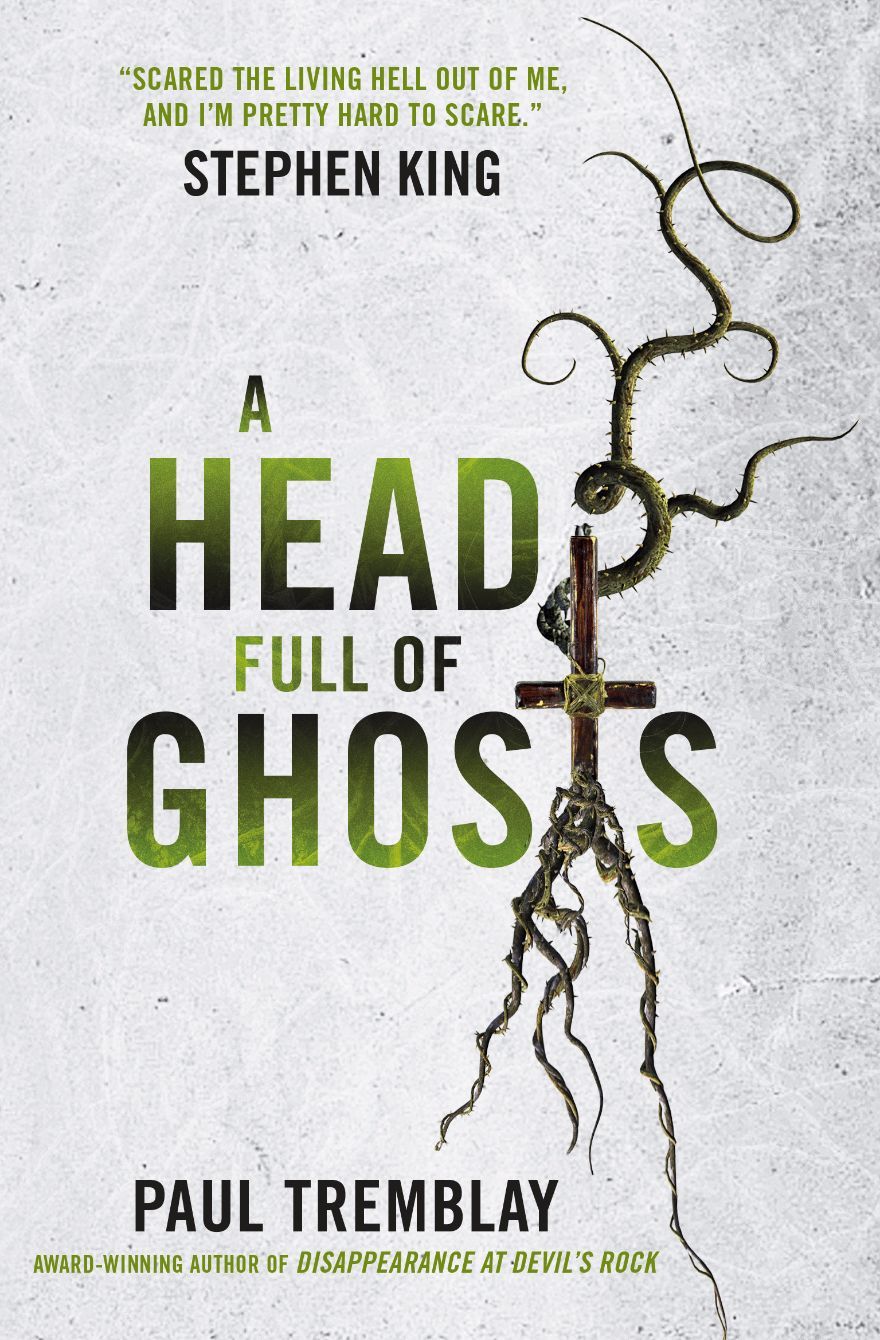 When fourteen-year-old Marjorie begins displaying signs of what at first is thought to be schizophrenia, the Barrett family finds itself plunged into something straight out of their worst fears. It quickly becomes clear that this is no ordinary case of illness. And as the strange occurrences ramp up, so does the family's despair. Desperate for answers, they turn to an unlikely source for help – Father Wanderly, an exorcist who believes the vulnerable teenager is the victim of demonic possession.
Father Wanderly also contacts a production company eager to document the Barretts' plight. With John, Marjorie's father, out of work for more than a year and the medical bills looming, the family agrees to be filmed. Soon they find themselves the unwitting stars of The Possession, a hit reality television show. When events in the Barrett household explode in tragedy as the exorcist attempts to remove the demon, the show and the shocking incidents it captures become the stuff of urban legend.
Quite simply a must-read
Told from the perspective of Marjorie's sister Merry, fifteen years after the events, A Head Full Of Ghosts rises above what could have just typically been a run of the mill horror/thriller, to become something a lot more ambiguous and layered. The device of framing the events from the perspective of a family member looking through the lens of time, throws up interesting questions around the truth and how we perceive it, not to mention the effect of reality TV on our perception of – well – reality.
At turns scary, and others, almost bitingly satirical, A Head Full Of Ghosts is both entirely what you expect and absolutely nothing like what you expect. The nature of the story, with its twists and turns keeps you guessing right up to the end. And with an ideal combination of a thoughtful, entertaining narrative, this is quite simply a must-read.
More like this