Racism in modern USA: Small Great Things by Jodi Picoult
---

Small Great Things by Jodi Picoult
Hodder & Stoughton HB, RRP £14.99
Reviewed by Karen Byrom
If you read one book before the end of this year, make it Small Great Things.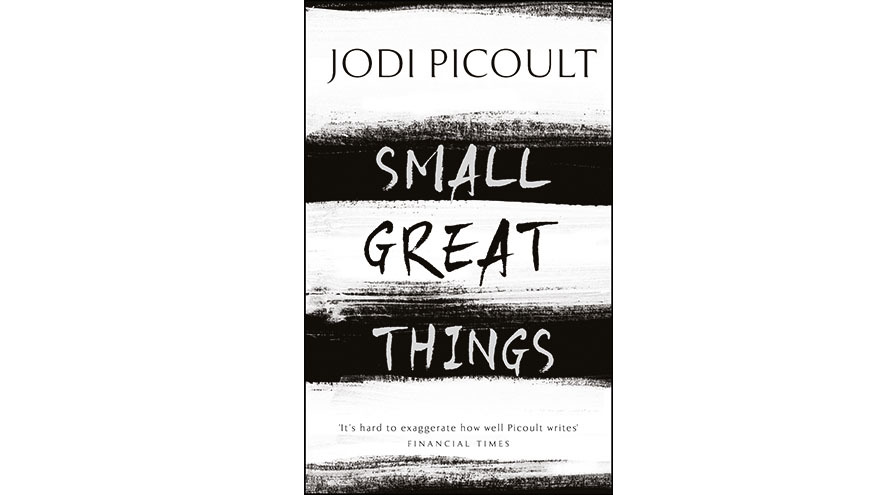 Jodi Picoult is never shy of addressing sensitive social issues in a non-melodramatic way, and in Small Great Things she tackles the question of racism in modern USA.
The book opens with tragedy. A new-born baby dies after a routine procedure in hospital. Naturally, his parents have questions. Naturally, they are looking for someone to blame.
The father is part of a white supremacist group, a terroriser of black people and gays. He has already banned black nurse Ruth Jefferson from looking after his baby. So when he discovers she was with the baby when he died, he holds her responsible for the death.
And so Ruth's nightmare begins. Isolated from her colleagues, friendless and alone, she can rely on the support of only one person outside her family – lawyer Kennedy McQuarrie.
Painful Truths
As the story progresses, the case reaches its conclusion. But Small Great Things is about far more than a court case.
Each of the protagonists, accuser, accused and defender has to confront painful truths about themselves.
Ruth, daughter of a black maid, must ask herself whether she did the right thing in trying to integrate herself and her son into a world where white people still hold the upper hand. She has to ask herself if she can stand alone or turn to her "own people" – whom her sister has accused her of shunning – for support.
White supremacist Turk Bauer must face up to the circumstances that made him what he is – and ultimately decide if that is who he wants to be.
And even Kennedy begins to question what she thought was her liberal attitude to people of a different colour from herself.
Deep-rooted Prejudice
This book was a real eye-opener for me. We see so many successful people of all colours and creed on TV and in the news, that it is easy to forget the deep-rooted prejudices that many people face on a daily basis in their lives.
In Small Great Things, Jodi Picoult brings the issue to the fore in a non-judgmental way. The skill of her writing is shown in the way that nothing is portrayed in black and white (no pun intended). Even Turk Bauer becomes a sympathetic character, even when one totally disagrees with his views.
Of course, the reader is rooting for Ruth all the way through the story. But will she ultimately be able to prove her innocence? Or will the small things that set her apart from her white colleagues and neighbours prove so great as to be insurmountable?
You'll have to read it to see …
More book reviews