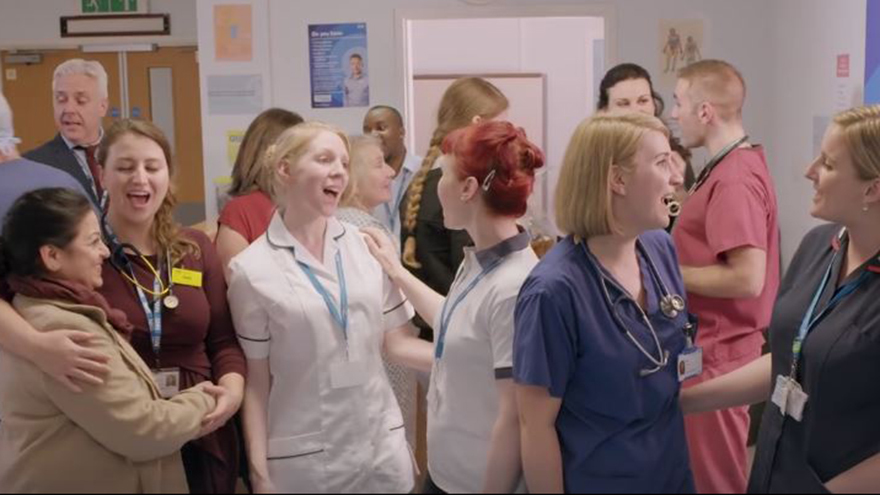 In a drive to keep people well over the winter months, The Lewisham and Greenwich NHS Choir, who wrestled the prestigious Christmas Number One spot from Justin Bieber last year, have lent their support to the latest NHS Stay Well This Winter campaign by starring in an awareness film alongside their special re-recording of the suitably apt, Baby It's Cold Outside.
With the weather this week having taken a turn for the worse, the support of the Stay Well This Winter campaign from the choir is borne from their everyday contact the vulnerable and a collective desire to ensure that vulnerable people, including those age 65 and over as well as those with long term health conditions such as diabetes or heart disease, do all they can to protect themselves this winter.
Winter Risks
Around 25,000 more people die over the course of each winter compared to other times of the year
Exposure to cold indoor or outdoor temperatures increases blood pressure, thereby increasing the risk of heart failure, kidney disease, stroke or dementia
Cold temperatures can also make blood more likely to clot, which can lead to heart attacks and stroke
For every one degree centigrade drop below five degrees in outdoor average temperatures, there is more than a 10 per cent increase in older people consulting their GP for breathing problems, a 0.8 per cent increase in emergency hospital admissions and a 3.4 per increase in deaths
In the film, we see the choir going about their everyday jobs and whilst doing so, raising awareness of a range of simple yet essential recommendations which can help the nation stay well over the colder months.
Tips For Staying Well
Get the free flu jab if you are eligible
Keep warm by heating your home to 18 degrees if possible and wrapping up
Check in on elderly friends, relatives and neighbours
Stock up on foods in case it's too cold to go outdoors
Visit the pharmacy at the first sign of illness