Visit romantic Rome with this short story from our archives
---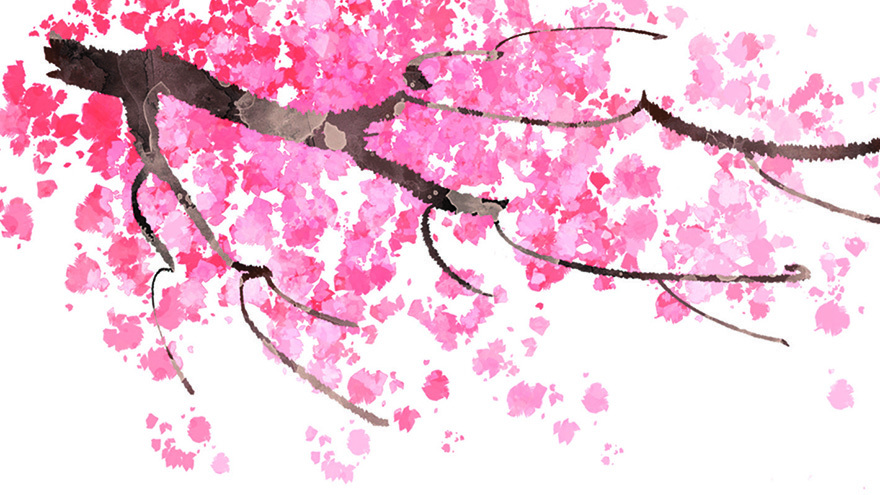 Take A Little Time
By Lydia Jones
Her job may have brought her to Rome but romance is for the clients – not her
It doesn't work, you know."
I whirl around; make an assessment. Mousy hair; hazel eyes. Probably backpacker.
"Throwing coins into a fountain: it doesn't bring you back."
"That's Trevi." I'm embarrassed to be caught behaving like a tourist.
"Tell them." He nods at the bronze spattered bowl of the piazza's fountain; stretches out a hand I realise I can't avoid. "Liam Collins."
"Sheba Duncan – Bathsheba. My parents were Hardy fanatics."
He nods slowly; I seize my chance.
"Anyway – nice meeting you –"
"What's your hurry?"
"I'm here for work, not pleasure."
"Me too."
I take in T-shirt and jeans.
"'Course you are."
"I just take time to taste the coffee. It doesn't mean I'm a tourist. Why not join me? Or are you scared?"
I'm breathless at his presumption.
"Of having coffee with you? As if!"
"Why not, then?"
"Perhaps I don't want to."
"Carlo makes the best espresso anywhere along the Amalfi coast."
I do actually need to start a file for guests: excursions; coffee shops. I came into town specifically to research.
I hesitate. Liam smiles: a slow, knowing expression.
I gasp. "You are possibly one of the most arrogant men I've ever met."
"What would I have to be arrogant about? I'm a poor Irish lad surrounded by Italian blokes ten times more gorgeous than me even on bad days."
That makes me laugh; I accept latte.
My job is to fulfil others' dreams
"So that's me –" He drains his cup like a local. "One of those bankers everybody loves to hate. Got disillusioned – decided to develop my inner artist."
"So you ditched it to paint in Amalfi?"
I like that he mocks himself.
"Pretty much."
"How long will you stay?"
"Till I don't love it." He winces. "Or money runs out. I work in Carlo's brother's bar and I have been known to sell the occasional painting, so I'm hoping that won't be soon. You?"
"Till the job's done." I sip. "I'm the tour operator's fixer: if something's not working they send me in. There's a new apartment in Amalfi – we've five more in the area and the regional manager quit last week."
"So here you are to sort it."
"So here I am."
"Flitting from one romantic place to another? Glamorous."
"Not really."
"Don't you ever want to stay, sample the dream?"
"No." I grab my bag. "My job is to fulfil others' dreams, not have my own."
"You don't have dreams?"
"In my experience, dream bubbles have a horrible habit of bursting."
I rise quickly, hating myself for saying something so personal.
"Thanks for coffee."
I'm celebrating with a picnic
It goes well. I get the new apartment's plumbing fixed; buy white goods; employ a decorator. Paint is fresh. I admire the pristine kitchen. Lately I've begun to doubt my itinerant lifestyle but moments of satisfaction like this reassure: solo is still best.
If my parents' disastrous marriage didn't disillusion me, the faithless Will certainly did. I move from one idyllic location to another unseduced by their charms. Maybe I should be grateful. Analytical, detached: it makes me good at my job. And keeps me safe.
Kitchen check: just welcome drinks to purchase.
It's early as I weave through steep pastel-painted alleyways. From open windows breakfasting sounds and scents drift down: freshly brewed coffee; a woman berating her child; a radio. I savour it and smile. I might treat myself to lunch in the piazza while I decide how to answer Alison's text.
"If it isn't the dreamless Sheba Duncan!"
I've seen Liam a couple of times since coffee; we've just waved.
"I've sold a painting. I'm celebrating with a picnic on Capri. Will I buy for two?"
"Do you always issue impromptu invitations to strangers?"
"We're not strangers. Come on – you know it'll be wonderful."
Of course it is. We picnic overlooking Vesuvius. Liam makes me laugh; I relax for the first time in months.
As we clash plastic cups of wine I think again about Alison's text:
Please stay the season – nobody else I can trust.
I like Liam. I won't fall in love with him. But I might let him teach me how to take time to taste the coffee.
Read more lovely stories in My Weekly every week
More like this