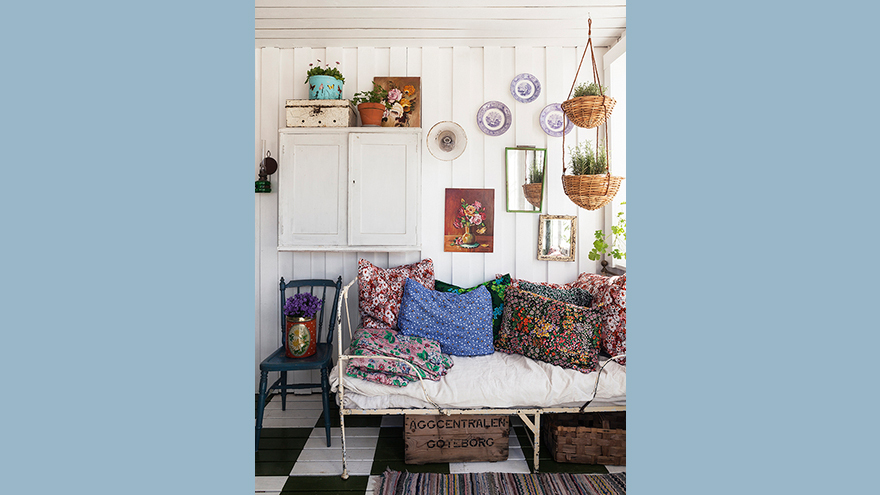 Sheds are no longer assumed to be just a place to store garden tools and lawnmowers. They are now an extension of the home and in light of this, the interior of the shed is becoming just as important as the exterior. One person who knows this better than anyone is Sally Coulthard, author of Shed Decor, who has partnered with bespoke shed builders, The Posh Shed Company, to offer advice and top tips on creating the perfect shed – inside and out.
Step one: The Shed
Sally comments: "I think the most important thing is the quality of the construction. The interior is a fantastic bonus, but you've got to start off with a well-made, robust building. Once you've got that, the world's your oyster!" Sheds from The Posh Shed Company are built by skilled craftsmen using high quality materials. They have a unique triple skinned wall construction which includes a layer of waterproof membrane.
Step two: The Practicalities Of The Shed
Recent years have seen the emergence of the "She Shed", the woman's equivalent of the "Man Cave" – a tranquil space close to home that she can call her own; where she can create her own sanctuary and have a space that can be kitted out with accessories of her choosing. Sally explains: "Sheds are being used for pretty much anything that goes on in a house – bedrooms, playrooms, gyms, offices, kitchens. Compact living is a huge trend, and sheds are a natural extension of this. On a lifestyle level, there's also a steady rise in people using studios to facilitate their creative pursuits – crafters, artists, writers – all working and creating from their garden rooms."
Step three: The Interior Design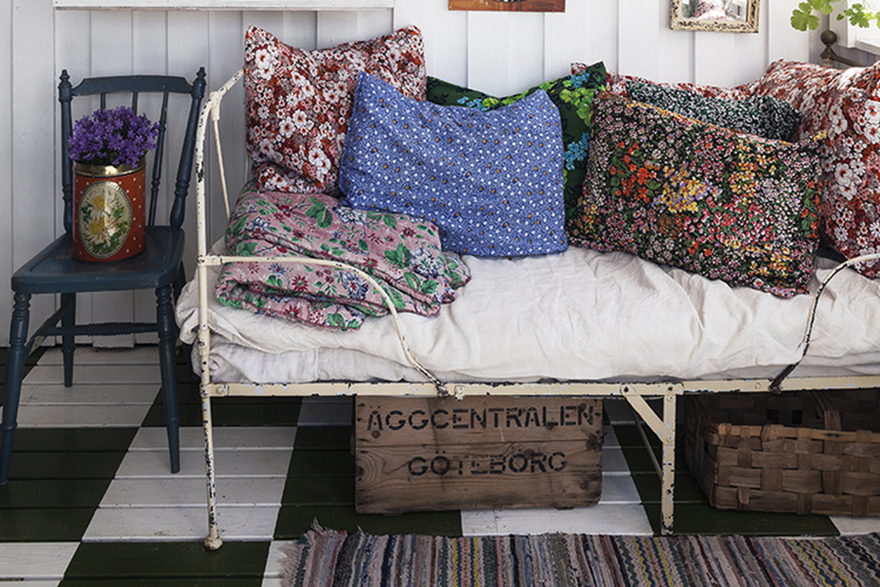 With sheds now being seen as an extension of the home, the interior design is just as important as the exterior. The Posh Shed Company prides itself on the stylish design of its sheds and uses only the finest of paints with a wide range of colours available from subtle tones to vibrant shades, all with the highest quality, durable finish – all of which are transferable to the inside if desired.
"Every trend that you see in the interiors world is always reflected in sheds, but on a micro scale. Flooring is a big deal for 2017 – people are paying much more attention to designs and patterns beneath their feet, especially wood and lino flooring. Window seats, window sills and big windows – there's a lot in the media about how to make the most of views and window spaces. Wallpaper is also still hugely popular, particularly featuring interesting geometric designs and metallic accents," continues Sally.
Sally's top tips
 1 See how the shed behaves in different weathers before you make any decisions. If it's uninsulated, for example, you'll need furnishings that aren't affected by moisture or cold.
2 Be bold – a shed is a room where you can really experiment. If it's just your space, do not compromise! Go for something you've always dreamed of.
3 Don't forget the outside. Remember, the shed should enhance your garden, not detract from it. There are some gorgeous garden paints and stains on the market – why not add a splash of colour to your outdoor space?
Sally's top tip? "Get heating in your shed. It's the one item I recommend that every shed should have!"
For more information please visit www.theposhshedcompany.co.uk. Shed Décor by Sally Coulthard (Jacqui Small LLP) is available to purchase on Amazon.