Spring Clean Your Garden
---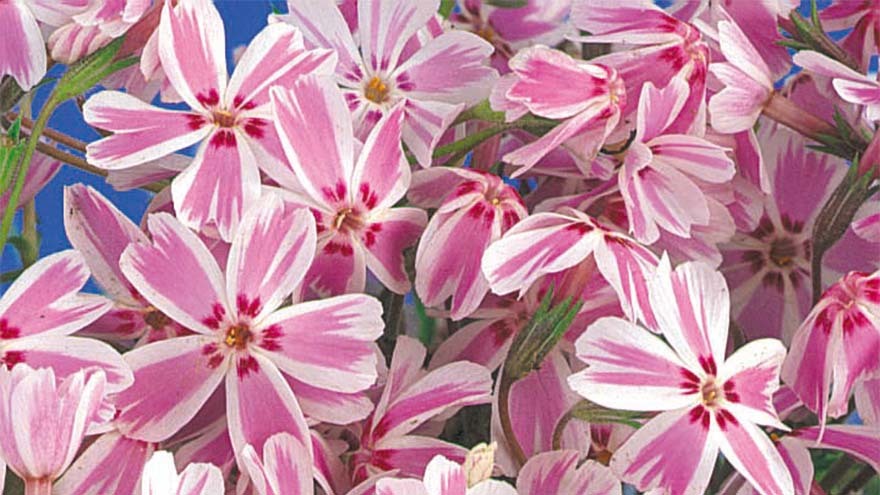 Beautiful Candy Stripe phlox
It's not just your house that needs a spring clean at this time of year – your garden does too. A quick tidy up will do wonders, and it will raise your spirits too.
So celebrate the lengthening days by heading outdoors and pampering your spring garden with a clean-up and a fresh new look. Here are some top tips from Squire's Garden Centres!
Get a lush lawn
Give your lawn its first cut of the year with the mower blades at their highest setting, and then rake the lawn well to get rid of winter debris.
Spring clean your patio
Remove dirt, grime and stains from your patio quickly and easily with products such as Block Blitz or Patio Black Spot Remover. Alternatively try a tool such as a Miracle Block Paving Patio Brush if you don't like using chemicals.
Make an entrance
Welcome guests (and yourself!) this spring with cottage garden-style planting in your front garden – or if time or space don't permit, a simple pot of flowers on the doorstep. Dainty violas and spring bulbs such as daffodils and tulips work perfectly and take just minutes to plant up.
Choose colours that echo that of your front door, such as the silvery heather on the right above, or your interior décor. You could make a statement on your doorstep by adding a couple of well-chosen containers with permanent planting, such as clipped bay trees, box or an olive tree.
Paper your walls with flowers
Decorate a dull wall or fence by planting a beautiful flowering quince such as "Geisha Girl" or a climbing rose. The fruit of flowering quinces cannot be eaten raw, but is high in pectin and Vitamin C and can be used in preserves.
Get Creative With Colour
Be clever with colour in your spring garden. Place larger, brighter specimens close to where you will be viewing them, and use cooler, more muted colours and plants, with smaller leaves and flowers, further away. This helps give the impression that your garden is bigger than it is.
Choose a colour theme for your borders or patio containers using cool, warm or hot colours to convey an elegant, romantic or party atmosphere in your garden.
Squire's suggestions include warm and romantic Phlox "Candy Stripe" (top of page), hot and passionate Spider Lily "Sunshine Charm" (above) or cool and elegant Rose "MacMillan Nurse" (below).
To buy any of the products or plants listed, visit your nearest Squire's Garden Centres.