The Queen of Wishful Thinking by Sunday Times best-seller Milly Johnson
---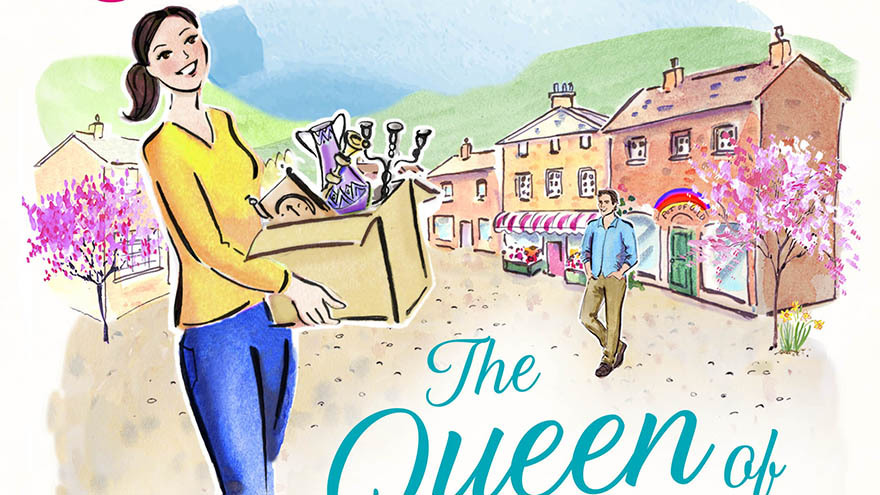 The Queen of Wishful Thinking
by Milly Johnson, Simon & Schuster PB, £7.99, on sale May 4
Sunday Times best-seller and My Weekly favourite writer Milly Johnson returns with another warm, sparkling story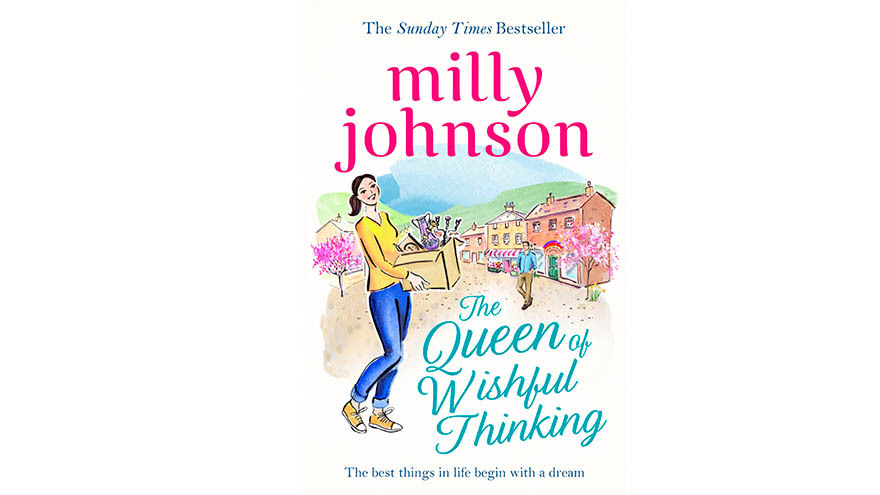 Bonnie Brookland's mother may have nicknamed her the queen of wishful thinking, but at the moment she has little to feel optimistic about.
She is stuck in her dead-end job, in the antiques shop her father once owned. It is now run by bullying Ken Grimshaw, a ducker and diver who deliberately fleeces his customers. When Bonnie whispers to one old lady she should visit another shop to get a better deal, Ken is outraged. Red-faced and blustering, he sacks her on the spot.
Unable to face going home and admitting to her controlling husband, Stephen, that she's now unemployed, Bonnie takes herself off for a meander.  She comes across The Pot of Gold, a newly-opened antique shop run by ex-financial wizard Lewis Harley. He quickly appraises Bonnie's expertise and hires her on the spot.
A dreadful secret
Lewis is everything Ken is not: honest, caring, warm – and married! Lewis finds himself increasingly drawn to Bonnie, as much as she is to him. But Lewis feels he must be loyal to his wife Charlotte, though he dislikes her friends and her ever-growing materialism.
Bonnie meanwhile puts off leaving Stephen – for he is holding a dreadful secret over her head. A secret that could destroy her!
But Bonnie is an optimist, the "queen of wishful thinking". So when the chance of renting a little cottage comes along, she plucks up her courage and finally leaves Stephen. With the help of her colourful friends in the antiques trade, she furnishes herself a cosy nest and ignores Stephen's threats to reveal her secret.
Now she has a job she loves and a pretty home, even though she can't have the man she loves. Or can she? With Charlotte's behaviour becoming ever more demanding and erratic, Lewis finds himself with grounds to leave her.
Then just as that happens, Stephen makes his move …
Laugh out loud
By turn funny, tender, happy and sad, The Queen of Wishful Thinking is told with warmth and wit. Even without the mystery of Bonnie's secret, the wonderfully warm characters of Lewis and Bonnie are enough to keep you reading to the end. The colourful cast of antiques dealers like Jackpot, Stickalampinit and Crackpot will make you smile. Snobby Charlotte and haughty Regina will make you cringe, and the hapless reportage of the Daily Trumpet on all the local goings-on will make you laugh out loud!
This is a cracking new story from an old favourite! Read it and smile.
Read wonderful short stories from favourite writers like Milly
in My Weekly every week
More great book reviews