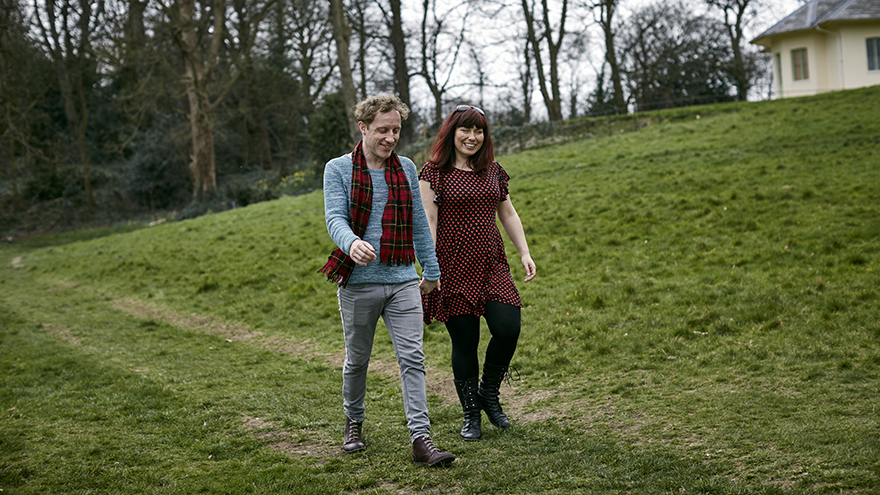 Walking is one of the simplest ways to get more active, maintain a healthy weight and improve your health. Not only that, walking is free of charge, good for the environment, and boosts your mood.
However, despite this, not enough of us are making the most of the "great outdoors" and walking as much as we should. In fact, a survey carried out in 2016 by Living Streets, the UK charity for everyday walking, has found that nearly half (45%) of the nation is reluctant to make a 20-minute journey on foot.
In line with recommendations that adults should carry out a minimum of 150 minutes of physical activity per week, Joe Irvin, Chief Executive at Living Streets, is encouraging the UK public to add twenty minutes of walking to their daily routine as part of National Walking Month in May. He says:
"We are urging everyone to #Try20 this May. Walking for twenty minutes a day can make a huge difference to the way you feel, and provides a fantastic opportunity to challenge yourself. Make a small change and experience a big difference, both physically and mentally."
To help you on your merry way to 20 minutes a day, Living Streets has listed ten of the key benefits walking regularly offers:
1 Save money
Knock a bundle off your commuting bill by leaving your car behind, or skipping a stop on your public transport journey and walking the rest of the way. You could save a significant amount of cash on fares and fuel costs, and feel healthier at the same time.
 2 Burn Calories
Although you may not feel it, walking is a serious exercise! In just one mile you can burn off 100 calories. You can calculate roughly how many calories you've burned walking a mile at a slow walking speed by multiplying your weight in pounds by 0.49, or for brisk walking multiply it by 0.57. Give it a go, you will be surprised.
3 Energise the kids
Walking is a great activity to do with the kids – it's free, spontaneous, and extremely beneficial for their energy levels. Try walking your children to school, this is much more sociable and fun than the car, and they will arrive at school calmer and with improved concentration.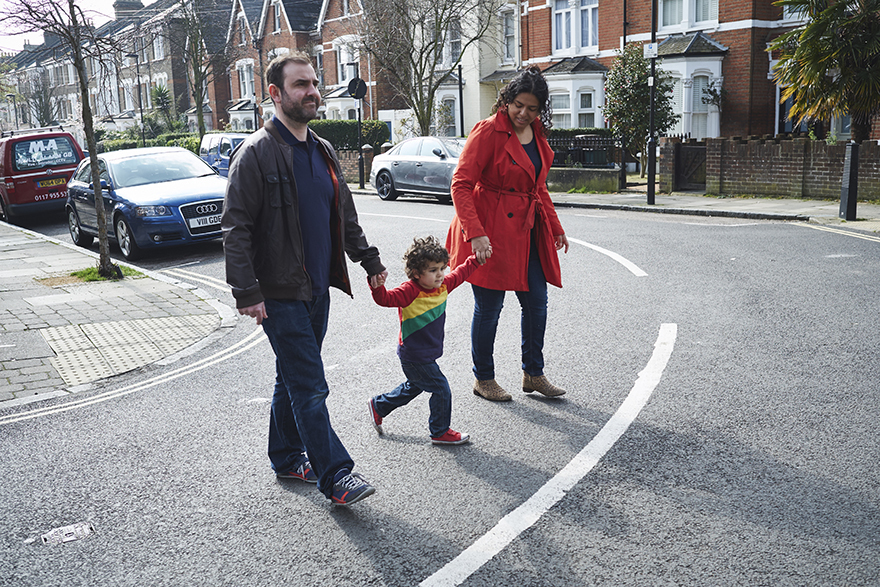 4 Make the dog's day
Walk time is a dog's happiest period of the day, and who doesn't want a happy pet? Not only is a regular walk vitally important for your dog's health, but it is also hugely beneficial for your own. Try to get out each day with your pet and enjoy the bonding time.
5 Reduce your carbon footprint
Many of us would like to make a personal contribution to climate change, and here is a simple way that you can . . . Ditch those car keys in favour of walking shoes and avoid carbon emissions completely.
6 Discover your local area
There's no better way to explore your local area at home or at work than by having a stroll. Try to do some research beforehand and find out a bit about the area. Note any landmarks or interesting buildings to check out, and don't forget to take your camera. 
Living Streets is launching an online tool called "Rate My Walk" where you can rate how good (or not so good) your local walk is. By exploring your streets and rating them, you will be helping to build a picture of the state of our Walking Nation – information which could enforce better walking cities across the UK in the not-so-distant future. There's even a family holiday up for grabs for anyone who rates their walk on the Living Streets website!
7 Spend time with friends
Walking, whether to the local shops, to work, or to your child's school is a great time to catch up with family or friends. By taking the walk at your own pace, you can walk and talk to your hearts content and boost both your fitness levels and your general wellbeing.
8 Get your heart pumping
Walking is an easy way to get your heart pumping and increasing your cardio exercise, without ever visiting the gym. Try to walk briskly and add in hills, speed walking or walking poles if you want to increase intensity.
9 Free your brain
Walking is the perfect time to zone-out, de-stress and rid yourself of all the negative thoughts from the day. Clearing your head when walking means you'll be ready to focus your attention on work or your friend's news when you reach your destination.
10 Offset serious health issues
Research has shown that by walking for twenty minutes a day you can reduce the risk of chronic illnesses, such as heart disease, type 2 diabetes, asthma, stroke and some cancers. What other reason do you need?
For more information about Living Streets and National Walking Month . . .