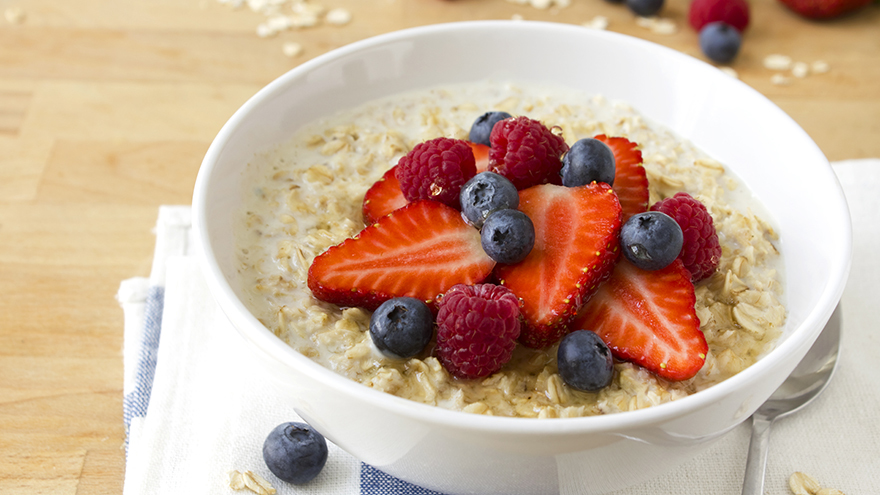 As a nation, we are consumed with what we eat – always obsessing over the latest healthy eating trends, weight loss regimes and diet-friendly food products. However, what many of us don't realise is that we frequently fall into misleading "healthy food" traps, stocking up on things which in fact have a low nutritional value.
To help you to avoid these food traps, Luciano Venezia, Co-Founder of revolutionary nutrition app EDO, is here to unveil some of the everyday foods which we mistakenly perceive to be healthy – and offers some healthier, more nutritious alternatives:
SWAP "HEALTHY" CRISPS FOR RICE CAKES
Luciano says: "Crisps may taste delicious and be easy to eat on the go, but they are also high in saturated fat, calories and salt, and have very little nutritional value. Even crisps which are marketed as being healthy because they are 'low-fat', 'baked', and 'popped' or made from vegetables, are still packed with high levels of salt and sugar.
If you're longing for a tasty snack between meals, swap your 'healthy' crisps for a packet of lightly seasoned rice cakes. This is low in fat and calories, not to mention packed with fibre and will keep you feeling full for longer."
DRESS YOUR SALAD IN OIL INSTEAD OF PROCESSED DRESSINGS
Luciano says: "If you flip over a bottle of salad cream, you will see a million different ingredients and additives listed. They are often filled with unhealthy flavour enhancers, colourings and preservatives you have never even heard of, not to mention the large amounts of sugar and sodium.
Try to adopt the 'less is more' mantra and opt for extra virgin olive oil and vinegar when dressing your salads. This is additive free and contains vitamins and polyphenols that are really important for our health."
TRADE "FAT-FREE" YOGURT FOR "GREEK" OR "NATURAL" OPTIONS
Luciano says: "If you enjoy snacking on yogurt, don't fall into the 'fat-free' or 'low-fat' trap. Just because something is labelled as 'fat-free' or 'low-fat' doesn't necessarily mean it's healthy. In fact, within many of these yogurt options you will find that there can be as many as five teaspoons of sugar in just one small serving – particularly the flavoured ones!
Try buying yogurt pots that are labelled 'Greek' or 'natural' and have no added sweeteners, sugar, fruit, or flavouring. You can always add your own fresh fruit or honey if you want some additional flavour."
EAT PROTEIN BARS INSTEAD OF SUGARY ENERGY BARS
Luciano says: "Unless you are a regular at the gym and need a quick energy kick, opt for protein bars over energy bars as they will provide a healthy punch of both energy and protein.
Energy bars may taste great and seem like the perfect quick pre-workout snack, but don't be fooled – if you read their nutritional information carefully, you will be shocked. Unless the energy bars you are buying are made from organic ingredients, you will often find that they are highly processed, packed with high fructose corn syrup and artery-clotting saturated fat – and some may have more than 350 calories each!
Look for bars which contain more protein and healthy fats (such as nuts and seeds) as this will help to control blood sugar levels. It is also wise to choose higher fibre bars or bars made with whole grains rather than refined carbohydrates, as these are a lot healthier and will be easily digested.
If you really want to make the right choice, leave aside bars (that are still industrial products), and eat the best snack that nature can offer – dried fruits. Walnuts, almonds, hazelnuts, peanuts, pine nuts and pistachios are seeds very rich in energy and important nutritional content, such as vitamins, fibre and polyunsatured fats."
PICK THE RIGHT PORRIDGE
Luciano says: "Many of us start our mornings with a hot steaming bowl of porridge, whether at home or in the office. There is no denying this breakfast option is a great energy source; however, it can also be a bowl of sugary refined carbs if you do not choose the right oats to eat. Various instant porridge varieties are notorious for being low in protein and fibre, and have lots of added sugar due to flavourings, such as Golden Syrup and Apple & Cinnamon.
To ensure that you are starting your mornings right, choose a porridge brand where the first ingredient listed on the food label is 'whole oats', 'steel cut oats' or 'whole groats', and contains at least 5 grams of protein and 4 grams of fibre per serving. You've hit the jackpot if you can find an instant oatmeal that has no added sugar!"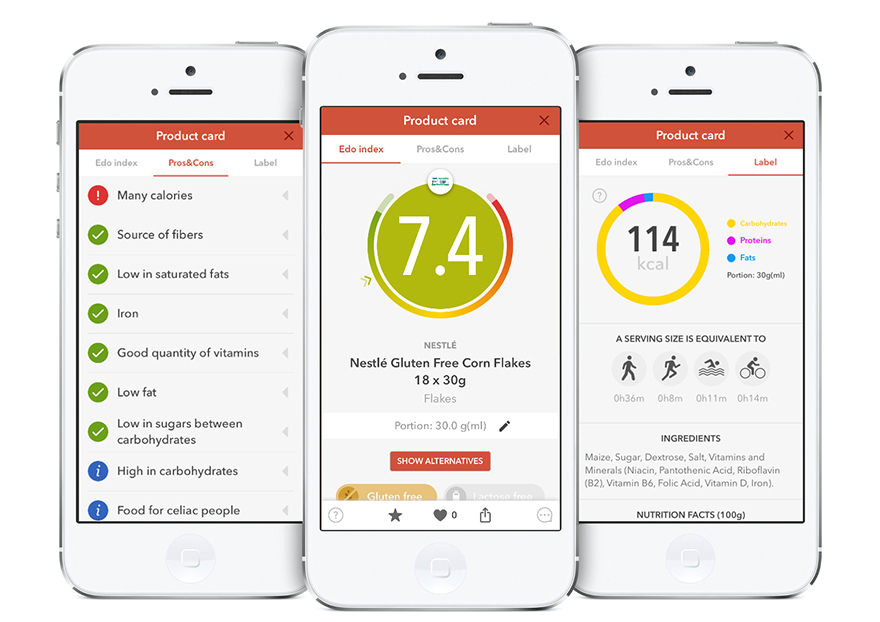 To help you to discover which brands have the best nutritional value, you can use the new EDO app which quickly evaluates food labels using a unique algorithm, then rates the food on a healthiness scale of 0-10. The app also provides users with nutritional information about the food, which is tailored to dietary preferences, intolerances and allergies – helping to guide them into making healthier food choices. EDO is available to download on iPhone (App Store) and Android (Google Play)