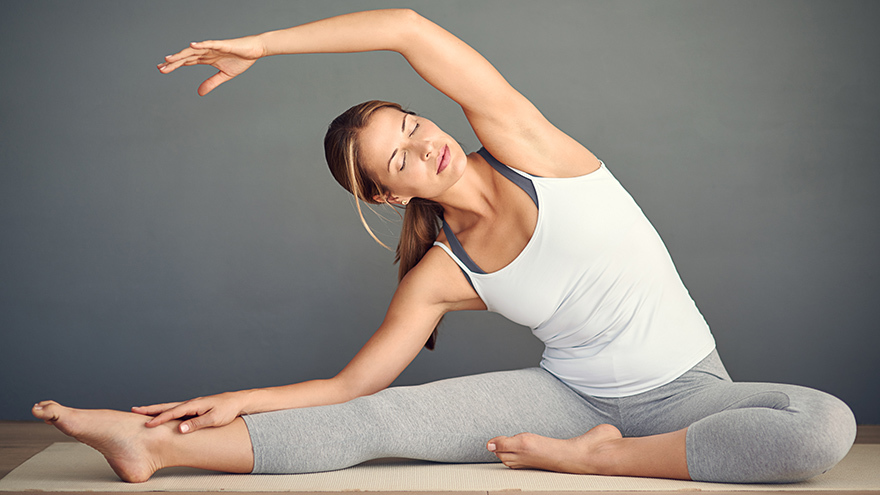 Crohn's Disease and Ulcerative colitis are the two most common forms of Inflammatory Bowel Disease (IBD), affecting over 300,000 people in the UK alone – both conditions are chronic and have no cure. Crohn's & Colitis UK's mission is to work with all those affected by these conditions to achieve a better quality of life, improve services, and ultimately find a cure. They work to raise awareness of IBD, fighting the battle against the stigma, fear and isolation attached to these conditions.
For more than 30 years Crohn's & Colitis UK has aimed to demystify IBD for anyone affected, including patients, friends, family, medical professionals, and employers. They work with the UK health sector to improve the diagnosis, treatment and management of IBD. As well as this, Crohn's and Colitis UK support life-changing research to increase knowledge of the causes and the best treatments for Crohn's Disease and Ulcerative Colitis.
Crohn's & Colitis & Diet:
 When it comes to IBD, every case is different so there is no simple dietary rule for people with the conditions to follow. It is important for people with Crohn's or Colitis to be aware of foods that might trigger a flare-up and discuss with their IBD nurse if they are concerned. As IBD affects the digestive system, many people naturally think that there is a link between a person's diet and IBD. Although diet is a possible suggested environmental trigger for IBD, there is no definite evidence that this is a case. While you may come across a number of diets claiming to cure IBD, the majority of these do not have sufficient evidence to support their claims. However, there is considerable evidence that specific aspects of nutrition are important in IBD, and that, as with any ongoing health condition, it is vital to keep well nourished. Some people also may find that it helps to make small alterations to their diet. For example, certain foods, such as spicy foods or dairy products, seem to trigger their symptoms or make them worse.
Crohn's & Colitis & Exercise: 
For those in the middle of a bad flare up, exercise is the last thing on the mind. However gentle physical activity will often be offered as recovery begins, as a natural antidote to the symptoms of Crohn's and Colitis. Additionally, one symptom of IBD is fatigue, so sometimes people with the conditions may feel that they are too tired to exercise. While adequate rest is essential, being inactive for too long can lead to problems such as muscle weakness and stiff joints. It can also reduce motivation and cause difficulty in concentrating. Research funded by Crohn's & Colitis UK actually suggests that exercise reduces inflammation, increases bone and muscle strength and can improve mental health among those suffering with IBD. Bone strength is particularly important here as people with IBD have a higher than usual risk of developing osteoporosis (thinning of the bones).
Besides keeping your body in shape and possibly helping you to avoid other problems, regular exercise also helps you psychologically. Stress, anxiety and depression go hand in hand with battling a chronic illness. Physical activity among those suffering with their mental health tends to offer relief and a positive outlet. Exercise is known to release endorphins, the chemicals in the brain that give you a sense of happiness and act as natural pain killers.

Crohn's & Colitis UK are on a mission to work with the entire IBD community to improve their quality of life, generate efficient services and find a cure once and for all; they want to see a world eradicated of Crohn's and Colitis for good. With the distribution of high quality information, practical help and personal care the charity inch closer to this goal daily. As the UK's leading charity in the battle against these chronic conditions, Crohn's & Colitis UK now has 33,000 members across the nation. Membership isn't limited to those diagnosed – family members, friends and health professionals are also among those heavily involved. They have helped to set up 50 local networks across the nation, arranging meetings to expand the nations limited knowledge surrounding Inflammatory Bowel Disease (IBD). They generate publicity and organise fundraising – helping to create a positive conversation about Crohn's and Colitis across the UK.
Their support services include:
An information service (including downloadable information booklets)

An online guide to Living with IBD

Emotional support (including a helpline)

Grants Scheme

Disability Benefits
For more information and support, please visit Crohn's & Colitis UK or phone their information line on 0300 222 5700.