The Health Benefits Of Tea
---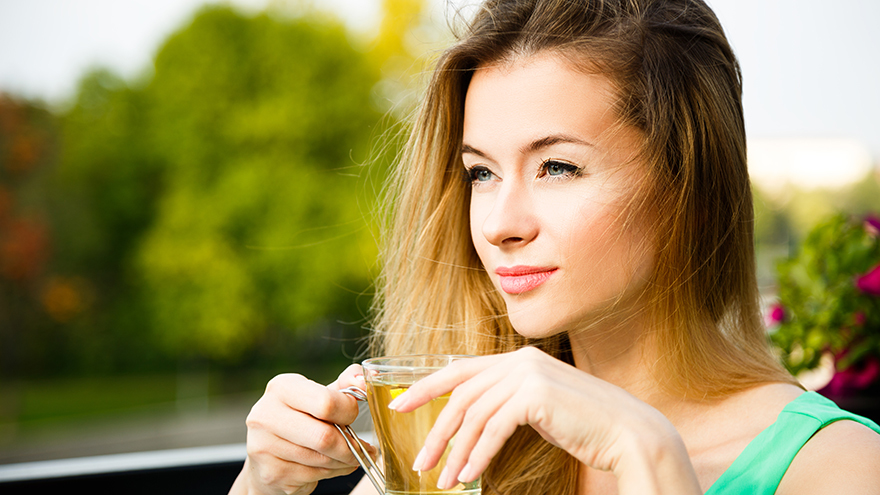 Pic: iStockphoto
The benefits of drinking tea last all year round, so it's time to promote this health-tastic brew with its range of incredible benefits. From an improved metabolism to reduced congestion – tea seems to do it all, whilst also being a delicious and fashionable way to stay hydrated. Tea is the drink of choice for many people across the globe and is consistently emerging in new and exciting flavours and blends that keep it on the map.
So what exactly are the benefits of tea? The team at Oteas can reveal some of the top reasons for drinking tea; so read on to find out what your brew can do for you.
Here are some benefits of drinking the much-loved beverage:
1

Antioxidants
Sencha is a type of green tea that has undergone minimal processing and no fermentation, allowing it to maintain a high concentration of catechins. Catechins belong to a group of compounds called polyphenols that are powerful antioxidants. Antioxidants help prevent cellular and genetic damage by neutralising unstable molecules called free radicals. By drinking sencha green tea, you're treating your body to a healthy dose of antioxidants that may help neutralise these harmful molecules and decrease your risk of certain diseases.
2

Metabolism Boost
Drinking green tea is said to have a stimulating effect on metabolism which can, in turn, reduce fat storage and lead to weight loss. Tea also has virtually no calories which makes it the prefect drink to lose a few extra pounds. Green tea can therefore be consumed as part of a healthy balanced diet in order to aid weight loss, leaving you feeling re-energised and healthier.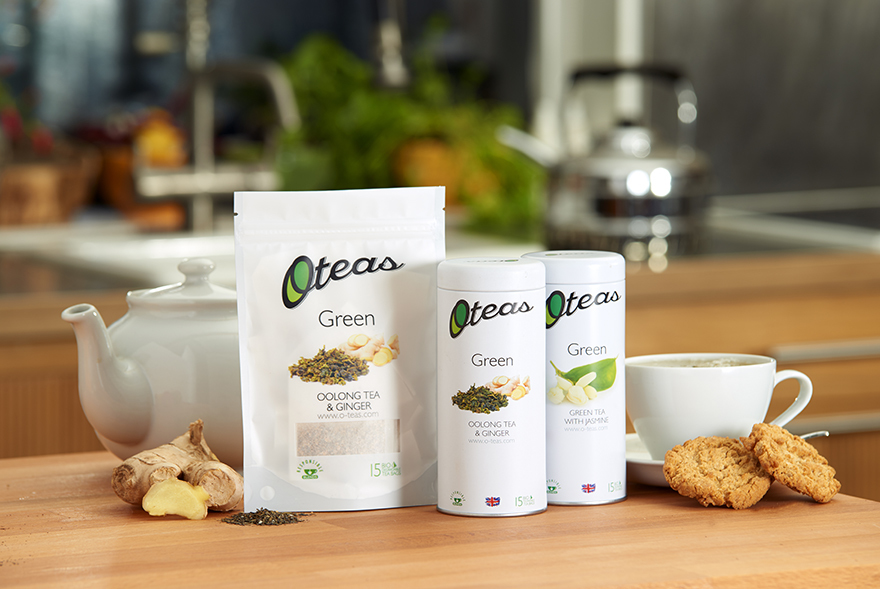 3

Cholesterol
Speciality teas often contain lemongrass which has its own range of health benefits. Lemongrass possesses anti-hyperlipidemic and anti-hypercholesterolemic properties that help maintain balanced cholesterol levels. Studies have revealed that the frequent consumption of lemongrass can help sustain good levels of triglycerides whilst reducing the LDL cholesterol in the body. It promotes blood flow and helps prevent cardiac disorders.
4

Reducing The Risk Of Cancer
Tea contains Phytochemicals which are naturally occurring plant compounds. Many phytochemicals are thought to play a role in decreasing the risk of cancer and heart disease and may boost the immune system. Some phytochemicals such as tea flavonoids are also antioxidants.
5

Psychological Wellbeing
In some parts of the world, tea has been used for centuries to help with relaxation, improve spirituality, nourishment and healing and assist in religious ceremonies. Studies reveal that tea can increase blood flow, lower anxiety and improve sleep quality. Tea can therefore be used to aid psychological wellbeing as well as physical needs.
6

Cinnamon
Cinnamon has a range of health benefits as it has antihistamine properties, can work as an anti-inflammatory and ease motion sickness whilst also being a great flavour booster. Cinnamon makes tea both healthy and tasty.
7

Power of Peppermint
Drinking peppermint tea before bed has been proven to give you a more restful sleep. This peppermint tea benefit actually stems from the menthol content of the herb as well. Not only does the relaxation of the muscles lead to more restful sleep, it can also be used to relieve congestion. The consumption of any warm liquid, from tea to hot water with honey, can help with congestion, but peppermint tea also has the benefit of menthol. Menthol is a natural decongestant, providing relief from sinus pressure, related to colds and allergies, and the hot liquid can also soothe a sore throat that accompanies seasonal cold symptoms, too.
8

Rewards Of Drinking Rooibos
Roobios tea has been linked to its own range of physical and psychological benefits. It has been known to cure headaches, help people that struggle with insomnia, lessen allergies and help skin and bones stay healthy whilst fighting bone weakness.
9

Brilliant Black Tea
Black tea has been linked to lowering the risk of heart disease and is said to regulate blood sugar levels, making it a healthy option for tea drinkers. It also has anti-inflammatory properties.
10

Cardamom
Cardamom is a fantastic ingredient used in speciality tea blends. It is related to ginger and can be used in much the same way to counteract digestive problems. Use it to combat nausea, acidity, bloating, gas, heartburn, loss of appetite, constipation, and much more. This spice helps the body eliminate waste through the kidneys.
Drinking tea has both physical and psychological benefits that can improve your wellbeing. You can choose from the many types of leaves and flavours on offer to find a tea that suits your taste. From lemongrass, to peppermint, to ginger, to mixed fruit – there are plenty of speciality, green and black teas for you to choose from. So get brewing to improve your health.