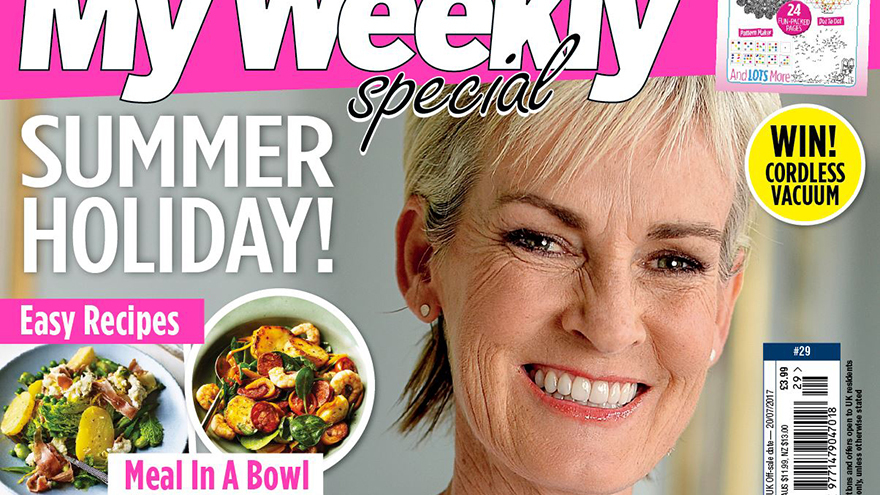 On sale now, only £3.99! Available from supermarkets, newsagents and by subscription.
Wish You Were Here! Yes, everyone's gone on their hols, but we're not away just yet! We've just been gathering together all the things you will need to make the perfect holiday!
✔ Puzzle magazine!
✔ Super Stories (crime!)
✔ Holiday Destinations
✔ Health and Beauty Suggestions
✔ Easy Travel Tips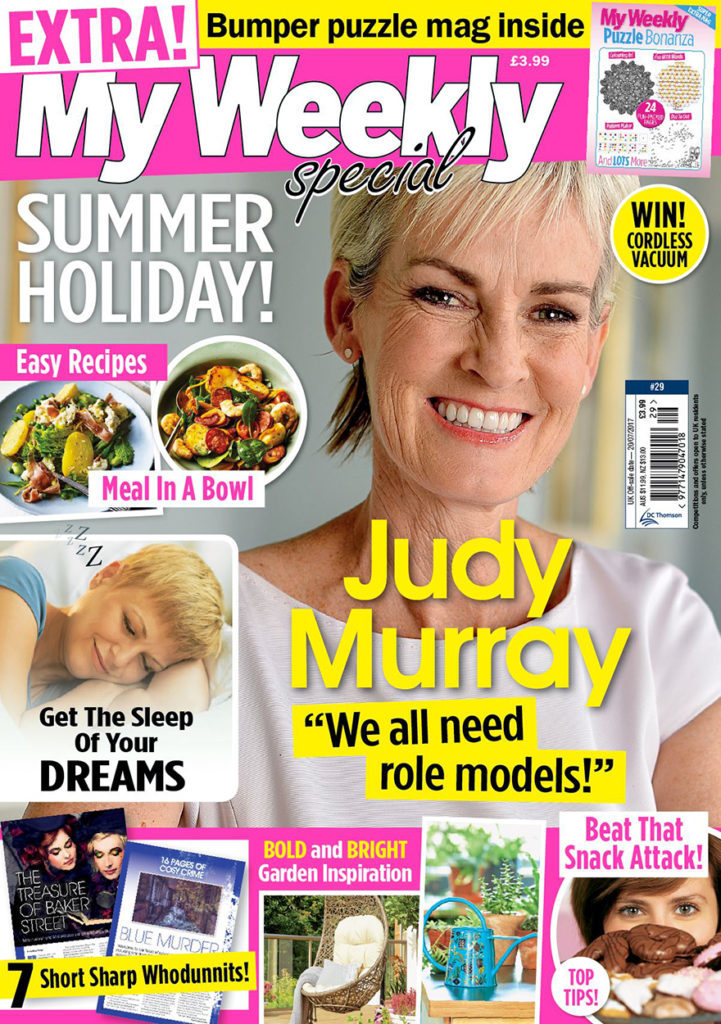 Great features
We had an inspirational chat with Judy Murray, and she told us her secret fitness tip – JETSA. It's really clever, and I have been having a go at it. Luckily it's really easy too! Plus we have ideas for pimping up your garden, delicious meal suggestions that serve one or two and beautiful beauty tips to have you as sweet as a rose!
And if getting to sleep when you are all hot and bothered, then our own doctor has some great advice for a good night's sleep, and best of all – and my very favourite – suggestions for comfy shoes to wear on holiday! Bliss!
If you are not going away, then worry not! Take some time out at home to have a good read, and imagine you are miles away… I'll be on the sun lounger next to you.
Happy days!
Maggie Swinburne, Editor