Step Back In Time
---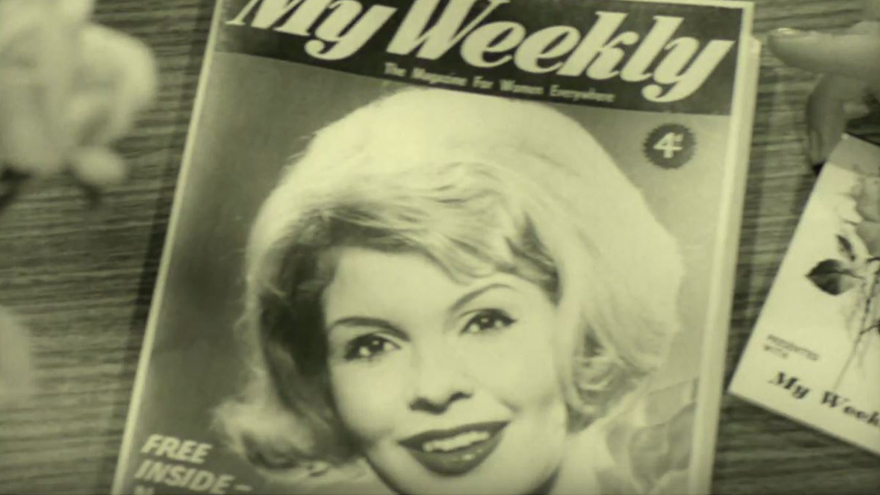 Look at this wonderful piece of TV history we found in the My Weekly archive!
We've been exploring the My Weekly archive and, as well as old magazines, have found some incredibly old reels of film. Although we don't have an exact date, we reckon this TV advert was broadcast in the late 1950s or early 1960s. Back then the magazine cost 4d, and you got a free gift into the bargain. The needles and needle-threader must have come in handy in the days when so many people made their own clothes.
In some ways, we've changed so much. The advert was filmed in black and white, and much of the publication was "monochrome" too. In those days, colour photographs were much dearer than black and white – and they cost more to print, too. My Weekly didn't go full colour until the 1990s.
Like many magazines, My Weekly produced paper patterns for years. These were either stitched into the centre of the publication or you could send away for them by mail order. Current editor, Sally, remembers taking trips to Liberty in London in the 1980s to buy material so that we could make up sample garments to photograph.
Some things remain the same, though. A peep into the lives of the royal family has always been popular, with an anonymous servant spilling the beans. And, of course, recipes and short stories have always been an important part of the mix.
Did you ever receive a free gift with My Weekly? Perhaps one of the famous spatulas from the 1980s. Although they were designed for cooking and baking, many readers wrote in to tell us about the different uses they'd found for them. The spatulas saw service as paint-stirrers, boot scrapers, grout-fillers and more. Hopefully, they didn't go back into the kitchen after all that!
We'd love to hear your stories and see your pictures of My Weekly in days gone by. Email them to myweekly@dcthomson.co.uk and we'll feature a selection here on the website and maybe in print, too.