The Best UK Staycation Locations This September
---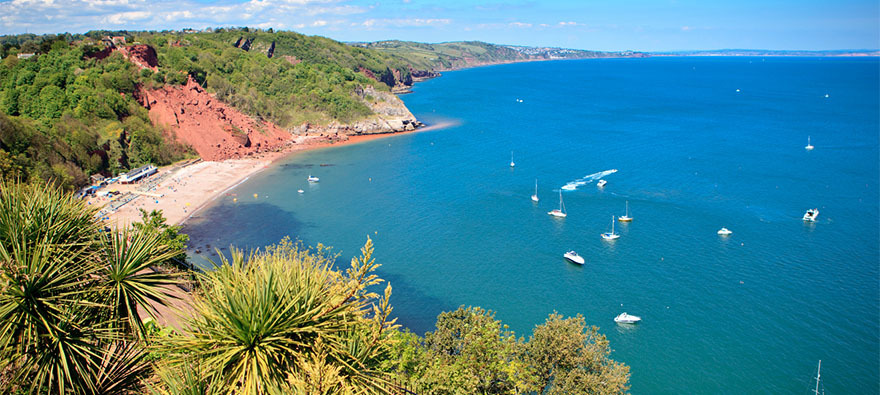 You might be feeling gloomy that summer appears to be well and truly over, but fear not. If you aren't tied down by school holiday dates, September can be the perfect time to take a staycation.
If you're looking for the best value, according to last minute holiday rental provider, Snaptrip.com, Cumbria is your best bet for last minute discount deals this month.
However, if you're craving sunshine and sand in your toes, Matt Fox, CEO at Snaptrip.com, has revealed his top five places to go in September that can provide both warm weather and beautiful beaches – right here in the UK:
1 Devon
"Based on our booking data, Devon was the most popular county this August. Now with the children back to school, you should be able to visit and experience this beautiful area of the country in peace."
2 Brighton
"Despite popular belief, the sea temperature in Brighton is likely to be slighter warmer in September than it is in August, meaning it's the perfect place to have a splash in the sea, or even do some surfing! This area is bursting with charm and colour and is ideal for a relaxed stroll after dinner."
3 Cornwall
"Another extremely popular destination during the core summer months, Cornwall has the biggest variety of cosy cottages with log burners. September is a great time to visit as you'll have lots more accommodation to choose from, potentially at a lower cost! Despite the weather often being lovely and sunny, evenings can be chilly so choose a cottage with a fire to snuggle up in front of later on."
4 The Lizard
"Although this will be a bit of a trek for northerners, it will be well worth your journey. The Lizard is the most southerly point on the British mainland and as a result is filled with stunning views that look out over the sea. Plus, with average temperatures in the low-twenties, you might even be able to get away with packing your shorts!"
5 Isle of Wight
"If you're looking for warmer temperatures, a beautiful promenade and breath taking scenery, this is the perfect location for a spontaneous September mini break. As with Brighton, this is another part of the country that promises warmer sea temperature. So, if you're in need of a refreshing break, take a trip to the Isle of Wight and don't forget your swimming costume."
Still not convinced that September is the best month for a summer holiday . . .?