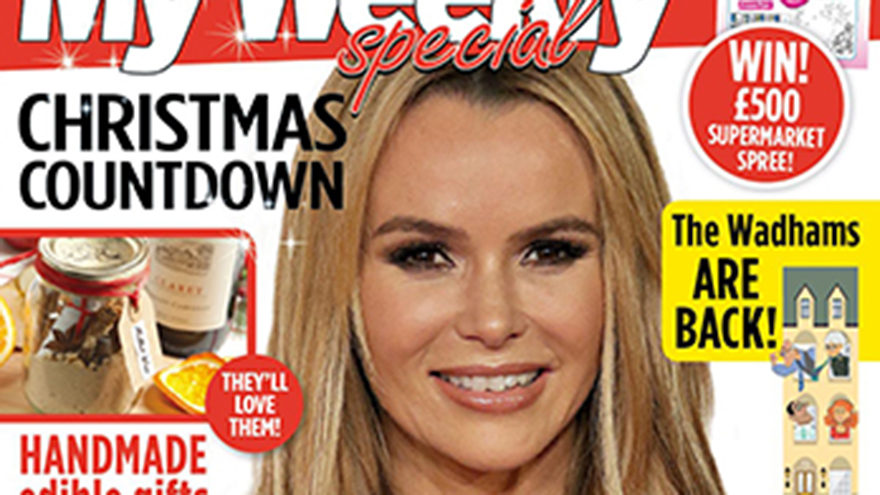 On sale now, only £3.99! Available from supermarkets, newsagents and by subscription.
Isn't it exciting? We can enjoy a late summer and look forward to Christmas at the same time. A double whammy! I am very prone to looking forward to the festive season – planning my puddings, wondering who will come for Christmas dinner, thinking that I should be making some little somethings to give as gifts. So, inside we have lots of good ideas for getting ready for Santa. Things to make, how to save, a super easy diet to get our figures in shape for the party dress-wearing season – and fabulous ideas for getting away from all the bustle too.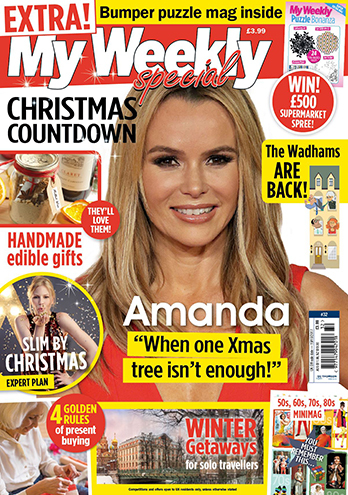 And there are so many nice things to read – lovely stories including the next Wadhams instalment, plus a trip down memory lane in the minimag.
October is Breast Cancer Awareness month, so our GP Dr Philippa has been taking a thorough look at the disease and its treatment. It made me think that maybe I hadn't been as vigilant recently as I used to be, so maybe you, too, should have a read and get up to date.
And then we can go back to the important business of making lists and checking them twice, and dreaming about all the fun and love that is to come! Pick up a copy of our Special – it's out now!
The festive season brings out the big kid in everyone – including our cover star Amanda Holden
 Christmas is a really big deal in our house. Sitting by the tree in the evening with my husband Chris, when the girls are tucked up in bed, looking at all the twinkling lights makes me feel like a kid again."