Wideacre by Philippa Gregory | "Read" on-the-go
---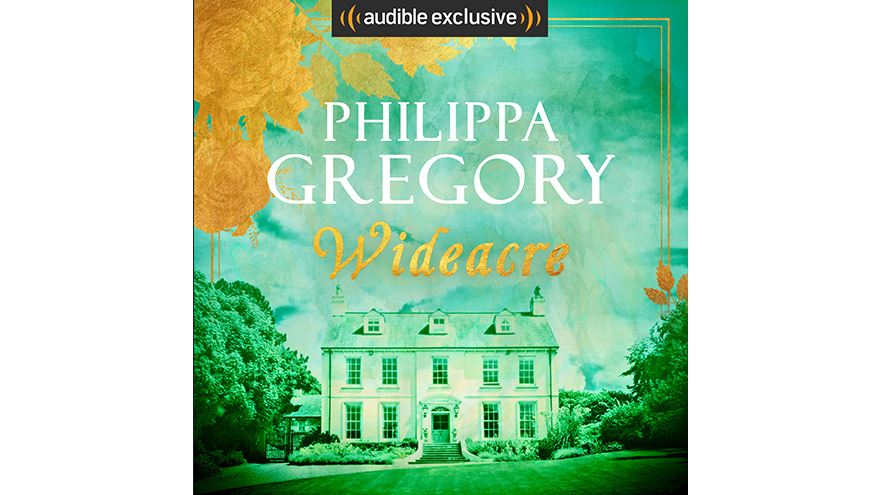 Wideacre Goes Audible!
by Karen Byrom, Fiction Editor
I'm so excited ! Next week I'll be interviewing one of my favourite writers, Philippa Gregory for our November 18 issue.
I love historical novels and I came to her books through The Queen's Fool, and waited avidly for all the others in the Tudor series. The Other Boleyn Girl is a favourite, as is Three Sisters, Three Queens – a fascinating and entertaining look at the lives of Katherine of Aragon, and her sisters-in-law, Mary and Margaret Tudor who were Queens of  France and Scotland.
But I'm still catching up on her backlist, and looking forward to downloading and listening to her Wideacre series on my daily commute to work.
An enthralling listen!
Set in the heart of the English countryside. Wideacre Hall is the ancestral home that Beatrice Lacey loves. But as a woman of the 18th century, she has no right of inheritance. Corrupted by a world that mistreats women, she sets out to corrupt others.
Sexual and wilful, she believes that the only way to achieve control over Wideacre is through a series of horrible crimes, and no-one escapes the consequences of her need to possess the land.
It promises to be an enthralling listen!
Just download it here and listen to it on your tablet, phone or MP3 player.
It costs £29.99 to download, but it's much cheaper if you're a member of Audible. It's easy to sign up through Amazon and they offer a month's free trial, with access to lots of lovely titles to listen to on the go!