Buy it now, Always The Bridgesmaid by Jo Bartlett! £3.49
The story:
Finally moving home after five years in Australia waiting in vain for faithless Josh, Olivia is welcomed back into the heart of her best friend's family. Cakes, donkeys, weddings and a fulfilling summer job – all is wonderful, except for her unsettling attraction to Seth, who is moving to the US after the summer. Is history set to repeat itself?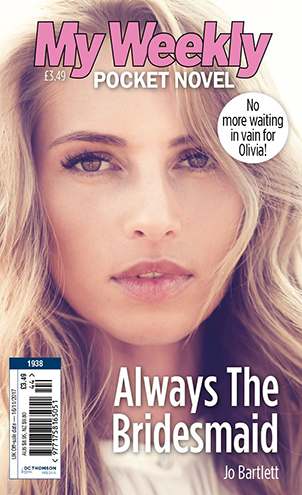 The author:
Born a stone's throw from Dover's white cliffs, the coastline was always destined to inspire my writing – and there are as many stories to tell as there are pebbles on the beach.
Click here to find your nearest stockist or here to find out about money-saving Pocket Novel subscription offer…