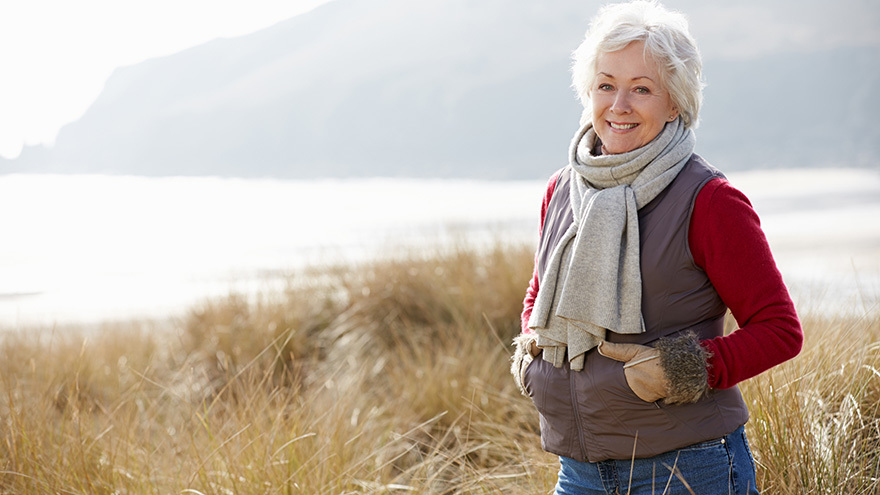 It's World Diabetes Day today ( November 14) and  My Weekly caught up with leading Diabetologist, Dr David Hopkins from Kings College Hospital, to understand the facts and latest treatments.
What is type 2 diabetes?
Type 2 diabetes is a common condition where blood sugar levels are no longer effectively regulated by the body, resulting in high blood glucose levels. If untreated, this can lead to further health problems including vision loss and blindness; heart disease; kidney failure and foot ulcers.
What's the difference between type 1 and type 2 diabetes?
Type 1 diabetes is a condition where the body is unable to make the hormone insulin, which normally regulates blood glucose. In the more common type 2 diabetes, insulin is still made but does not work as well at lowering blood glucose; this situation is called "insulin resistance". People with type 1 diabetes always need to have treatment with insulin injections. Some people with type 2 diabetes also need insulin but most are treated with tablets.
Who is most affected by type 2 diabetes and why is it becoming more common?
In short, type 2 diabetes can affect anyone at any age but some people are more susceptible than others. These include those with a family history of type 2 diabetes; those from certain ethnic groups including African, Afro-Caribbean and South Asian; those who are overweight and people aged 50 and over. Currently over 5% of the UK population are living with type 2 diabetes and unfortunately the older we get as a nation, the more common type 2 diabetes is becoming.
Is there any way to prevent type 2 diabetes?
Some aspects of our modern lifestyle make the development of type 2 diabetes more common, including a lack of daily exercise and weight gain during adult life. To combat the onset of the disease we can take measures to live a healthy and active lifestyle, like regular exercise and eating a well-balanced diet.
How will someone know if they have type 2 diabetes and how is it diagnosed?
Many people with type 2 diabetes may not even know they have the condition. Those who might be considered high risk as they are overweight or have a family history of the condition are encouraged to take a screening blood test with their local GP. Some people develop symptoms including persistent thirst, blurred vision and frequent trips to the loo. Those experiencing such symptoms should visit their GP and asked to be tested for type 2 diabetes.
Can type 2 diabetes be managed successfully?
Yes, absolutely. The first step in managing type 2 diabetes is to look at lifestyle. Increasing exercise in line with your ability and making sure your diet is well balanced i.e. cutting down on sugary treats is a great place to start. For some people these simple changes will be enough to control diabetes. In most cases medication is required alongside healthy diet and exercise, with both helping to ensure blood glucose levels remain within healthy range and prevent other health problems arising. We know from research that treating diabetes effectively from the time it is first detected can make a very big difference to long-term health.
What medications are prescribed for type 2 diabetes and how do they work?
In addition to lifestyle changes, the majority of those with type 2 diabetes will need medication to manage the condition sufficiently. For most this is in the form of tablets, which helps the body to produce more insulin or help insulin work better in the body. There are a range of different medications that are used and which ones are best for a particular patient will usually be determined by taking into account various other factors in consultation with a doctor. Often more than one tablet is required over time to ensure insulin levels remain optimal. A number of people with type 2 diabetes may advance to insulin injection treatment with insulin or other injectable diabetes medications if their tablet treatment is no longer achieving optimal blood glucose levels.
Where can I find out more about type 2 diabetes?
If you want to learn more about preventing diabetes or how diabetes is treated there is a lot of very useful information on the NHS choices website and on the website of the diabetes charity, Diabetes UK .
Are there any other options for people living with type 2 diabetes?
We are increasingly interested in options outside of the realm of tablets and injections. It has been shown that weight-loss surgery that bypasses part of the gut can have a dramatic effect on glucose regulation. In light of this, further studies have been done that have been shown that manipulating the gut may also improve diabetes control without the need for major surgery. This has led to the development of a new endoscopic procedure called "duodenal mucosal resurfacing" or "DMR" for short, which holds great promise for the treatment of diabetes.
We understand that the REVITA-2 clinical trial currently taking place at Kings College Hospital looks at regulating the gut to control type 2 diabetes; can you tell us more about the REVITA procedure?
The REVITA-2 clinical trial involves an hour-long procedure called "duodenal mucosal resurfacing" (DMR). DMR targets part of the gut called the duodenum (the first part of the small intestine). Under sedation, a balloon is passed down the throat and into the duodenum via an endoscope. When in position the balloon is inflated with hot water and the heat from this affects the cells lining the duodenum, triggering a response which leads to regeneration of the surface of the gut in the area that has been treated. This regeneration of the lining of the duodenum affects the hormonal signals produced by the gut that are involved in regulating glucose and helps improve the insulin resistance that causes type 2 diabetes.
The data from two previous studies of DMR have shown lasting improvements in diabetes control. To evaluate this further we are now conducting a carefully controlled study to determine how effective the procedure is in people on tablet medication for diabetes.
If My Weekly readers are interested in joining the trial, what should they do?
We are currently recruiting for the trial. If you are under the age of 70, on one or more diabetes tablets (but not on glucose lowering injections), in otherwise good health and able to travel to King's College Hospital or one of the other clinical trial sites several times throughout the year, contact our research team on: revita.trial@nhs.net and we will send you some more information.
 The REVITA-2 trial is running at one other London hospital (University College London Hospital) as well as hospitals in Nottingham (Queens Medical Centre) and Glasgow (Glasgow Royal Infirmary).