The Sounds Of Autumn
---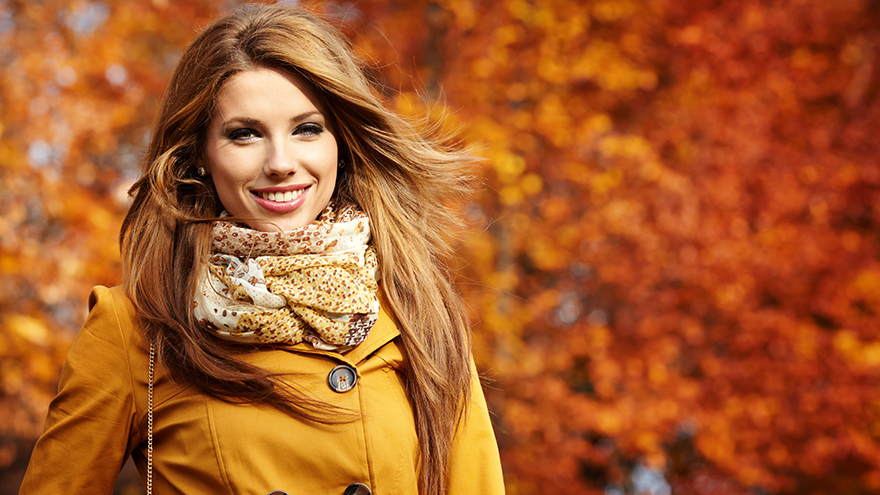 Pic: Shutterstock
Roaring fires, autumn leaves and fireworks are sure signs that winter is coming. As we look forward to the festive season, we asked chief audiologist at Specsavers Audiologists, Gordon Harrison, for some advice on looking after our hearing this winter. From the crack of a Christmas cracker to listening to Michael Bublé on repeat, what impact can seasonal sounds have on our hearing?
1 Leaf Blowing – Up To 100dB
A well-known sound of autumn is the crunching of leaves under foot. At only 20 decibels (db) this is the equivalent of a loud whisper, so unsurprisingly, this sound won't damage your hearing. But once they pile up, you might want to tidy up the garden by using a leaf blower. Gordon says: "These machines, like most power tools, can reach up to 100dB. When operating a leaf blower or other power tools, like a lawn mower or hedge trimmer, make sure you protect your hearing. Instant fit earplugs like DIYPlugz are available from Specsavers Audiologists (£14.95). The DIY filters provide an open-air passage to the ear, bringing noise down to safe levels while keeping the ear ventilated for optimum comfort and reducing irritation."
2 Christmas Crackers – 81dB
Gordon says: "At 81dB, the simple snap of a Christmas cracker reaches around the same noise level as a vacuum cleaner, but this doesn't mean you need to miss out on the fun, just don't go too cracker mad at the Christmas dinner table!"
3 Getting Ready For The Big Night Out – Up to 95dB
When's the last time you remember being able to have a clear conversation while drying your hair? It may seem crazy, but when getting ready for Christmas parties, turning on the hairdryer can blast you with up to 95dB of sound, almost as loud as a motorbike engine. Gordon says: "There are lots of everyday noises we are unaware of that could impact our hearing so it's important to know what these are."
4 Restaurants – Up To 100dB
A recent report showed that the sound level in some restaurants can be as loud as 97.8db – equivalent to eating next to a motorbike or lawnmower. Gordon says: "The constant buzz of combined noises such as the clashing of plates, acoustics due to hard furnishings and loud chatter, and trying to listen can strain your hearing, especially at this time of year."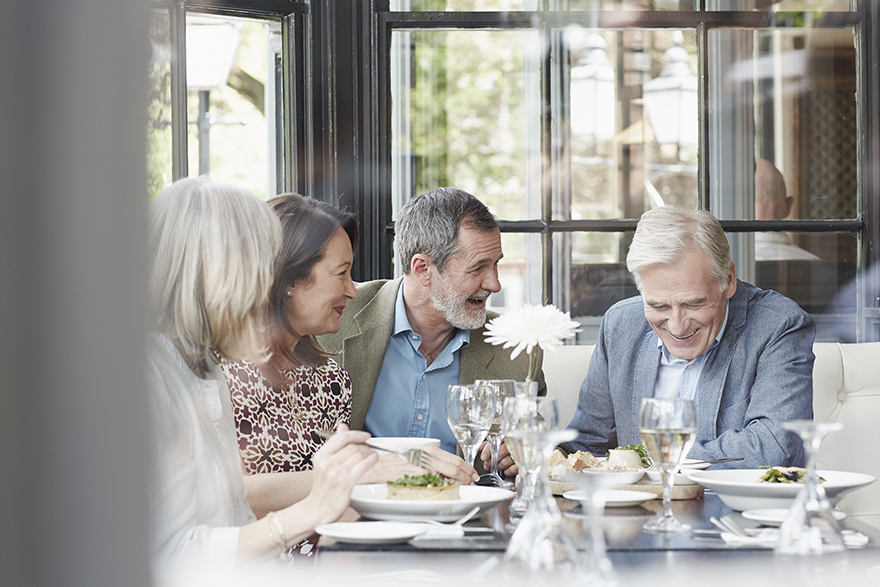 5 Christmas Music – 112dB
It's very tempting to turn Michael Bublé on full blast to get you feeling Christmassy, but music played through headphones is estimated to be around 112dB, which can be dangerous to hearing. Gordon says: "Even minor damage caused to your hearing by music may be irreversible. The highest 'safe' level is considered to be 85dB. As a rule of thumb, if it's louder than your dishwasher or blender, turn it down to lower your risk of hearing impairments like tinnitus, a common condition that can lead to a constant ringing in the ears."
6 Fireworks – Up To 150dB
When it comes to fireworks Gordon says: "Noise levels at a fireworks display can reach up to 150 dB, 30dB louder than a rock concert, where hearing protection is advisable.  Overexposure to sounds louder than 85dB – around the noise of a washing machine – can do permanent damage to your hearing, but there are plenty of ways to protect your hearing and still enjoy the show. Wearing instant fit earplugs can prevent permanent hearing loss."
Specsavers Audiologists recommends regular hearing checks for anyone aged 55 and over, whether you are concerned about your hearing or not. The earlier hearing loss is detected, the sooner something can be done about it to limit the impact it has on your life.
For more information visit Specsavers Audiologists . . .