Debbie Macomber | Merry and Bright | Christmas Romance
---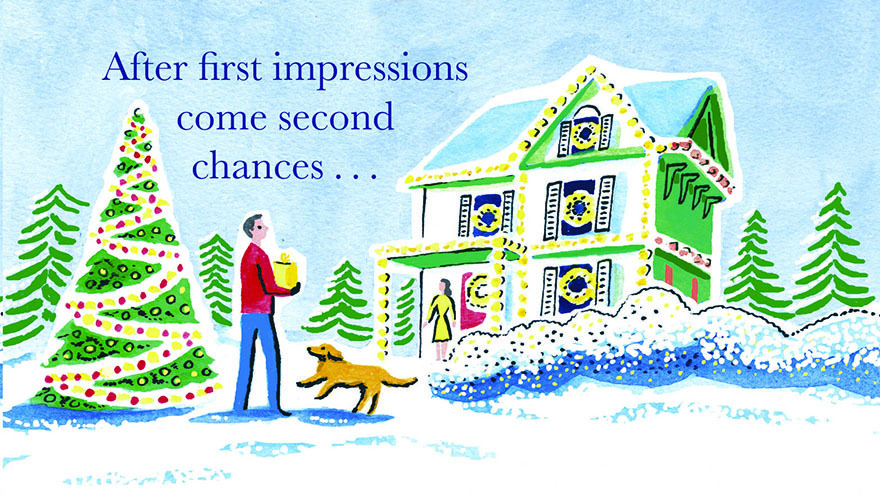 Merry and Bright by Debbie Macomber, Arrow PB, £6.99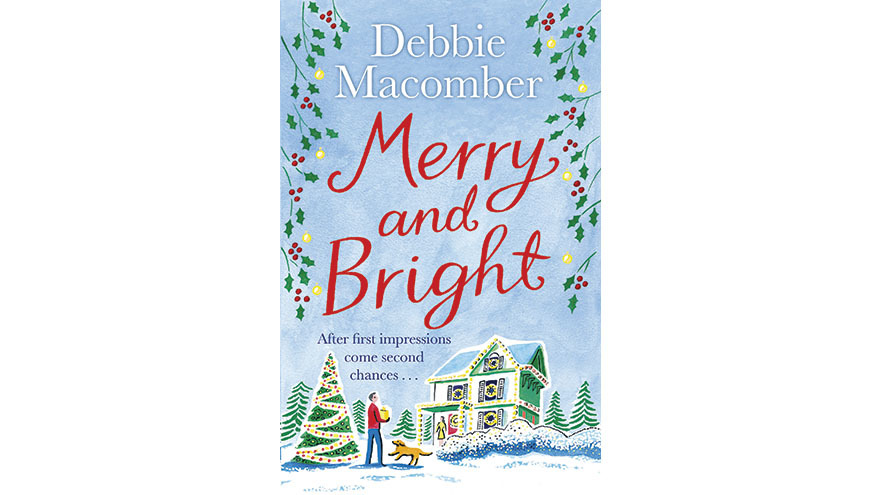 It's always exciting when a new Debbie Macomber novel lands on my desk – she's such a favourite with me and our readers. This lovely Christmas romance lives up to its promise from the very first page, when we meet Merry Knight and her family.
Merry has  dreams of being a teacher. But family finances are tight. Her brother Patrick has Downs Syndrome. Her mother Robin has MS, so medical bills are high.
Determined to finance her own way through college, Merry has taken a job with Matterson Consulting, where, as a temp, she is held in high regard by her colleagues. But HR can't even get her name right – the nameplate on her desk reads Mary.
Between her family and work, Merry has no time for socialising.  But with Christmas and Merry's birthday fast approaching, Robin and Patrick believe they have found her the ideal present – a subscription to a dating website.
Merry strikes up a rapport with Jay
Unwillingly, Merry plays along , and soon finds the dating agency a great way to escape her demanding job and irksome "play by the rules" boss Jayson Bright.
Then Merry strikes up a rapport with a certain Jay, who has responded to her fun profile with his own self-deprecating humour and charm.
Soon the two are getting on like a house on fire -Merry never guessing that "Jay" is "Jayson Bright". And Jayson never dreams that "Merry" could be the Mary he has castigated for arriving late, eating her lunch at her desk, and putting up Christmas decorations!
But as their online romance goes from strength to strength , so does their day-to-day office rapport.  And that leads to all sorts of complications as each begins to question their feelings for their real and virtual counterparts.
Just what will happen when the truth comes out … ?
Patrick is a particular joy
What a sparkling, fun romance! Of course the reader is never in any doubt that the outcome will be good, but Debbie Macomber keeps the attention keen with her finely-tuned observations of office and family life.
Patrick is a particular joy. It's so good to see a character with special needs play a strong role in a romantic story. Whenever it seems that Merry and Jayson's relationship has come to a dead end, he finds a way to keep things going – often exasperating his big sister, but never pushing her too far.
Jayson has infinite patience with him – Patrick's as involved in the online relationship as Merry is. It's a clever ploy to show his softer side to readers who might feel he is a bit too much of a jobsworth!
And of course, Merry herself is a lovely girl, hard-working, patient, kind and loyal, but with a mischievous side to keep her from being just a little too good to be true!
The plot is credible, the Christmas atmosphere wonderful and the ending as happy as you could hope for after all the twists and turns along the way.
Merry and Bright is the ideal gift for your romantic friends and family – if you can bear to give it away!
More Lovely Christmas Romances