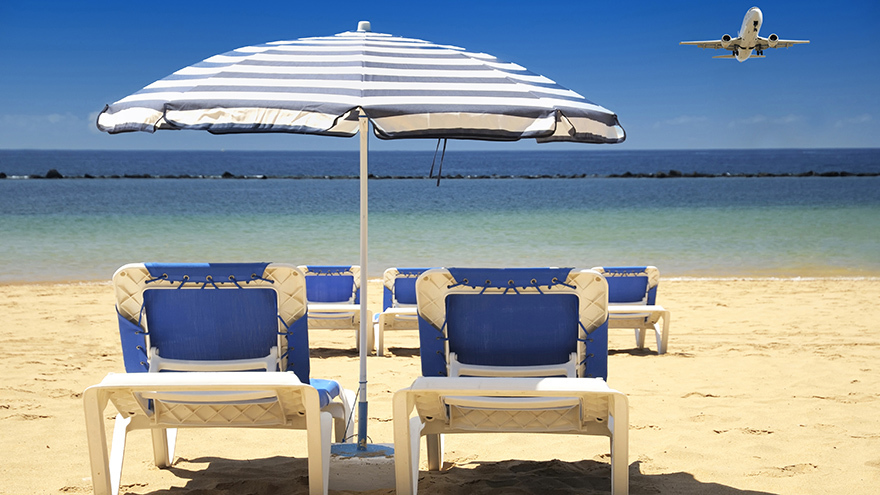 This winter will be one of content for Brits, with 13 million not coming home for Christmas and swapping summer holidays for winter tans according to research commissioned by leading discount website MyVoucherCodes.co.uk. A total of 22.3 million Brits will be looking to go on a winter sun holiday this year.
Over half of Brits (57%) are more likely to book a winter holiday now than they were five years ago, with a third of Brits (31%) saying that it's worth spending £700 on escaping a "boring Christmas" at home and unwanted evenings with relatives and friends.
A quarter of Brits (24%) book a winter sun holiday out of boredom with the traditional routine and want a new Christmas and New Year experience. Almost half (45%) say that the cold weather forces them to leave, and one in ten (9%) say they are fed up with early dark nights, which put them in a bad mood. While concerns over the weather and the urge to try new experiences provide the main motivation for booking a winter sun holiday, the opportunity to try new destinations (18%), finish the year in style (16%) and have a winter tan (9%) have been marked as reasons to leave the traditional summer break behind.
A winter of content – 13 million Brits will be swapping summer holidays for winter sun holidays
Brits say a boring British Christmas (24%), unwanted evenings with relatives and friends (9%) and a winter tan to show off (9%) are some of the main reasons
The most popular winter sun destinations are Tenerife, Lanzarote and Florida
Brits save a staggering £500 by travelling abroad over Christmas compared to summer, a UK saving of £6.5 billion
For exclusive deals on winter sun holidays, visit MyVoucherCodes.co.uk
When asked where Brits will be escaping the UK to, Tenerife (30%) is the UK's most popular winter sun destination with a combined 21% of Brits choosing long-haul getaways in Australia or New Zealand instead.
Top 10 Winter Destinations
1 Tenerife – 30%
2 Lanzarote – 21%
3 Florida – 17%
4 Gran Canaria – 15%
5 Australia – 13%
6 Dubai – 11%
7 Barbados – 9%
8 New Zealand – 8%
9 Thailand – 7%
10 Morocco – 7%
Check out our tips to avoid jet lag . . .