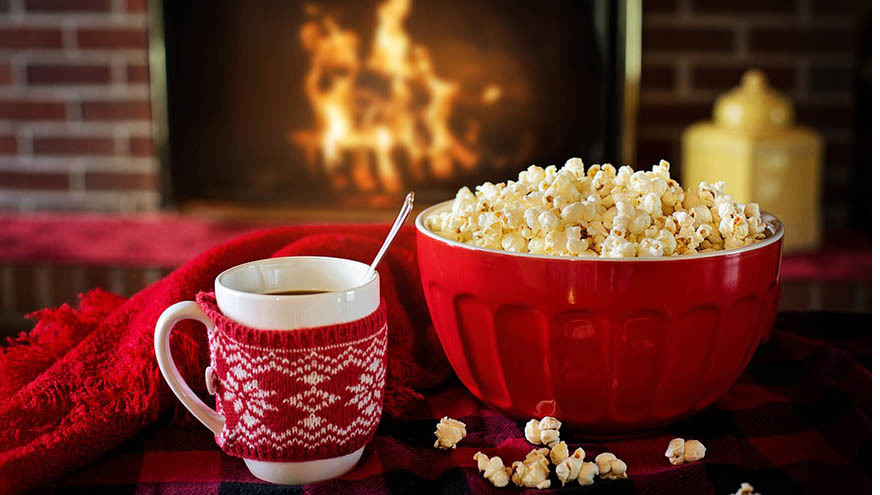 Dreading the cold weather? You're not alone. Nearly half of Brits admit to feeling low with the onset of shorter days and darker evenings. The UK meteorological winter officially kicks off on Friday,  December 1, however, Contura, Europe's leading manufacturer of wood burning stoves, reassures us that there is a warmer side to winter.
To mark the season's start, show how winter can be welcoming, and help winter whiners beat the blues, Contura is designating winter's eve – November 30 – "National Cosy Night".
And to help the nation see the winter light, Contura Style & Marketing Director and Scandinavian lifestyle expert, Catharina Bjorkman, provides her top twelve tips to "creating cosy'"ahead of the onset of the coldest months.
"With temperatures plummeting to as low as -30°C, winter in Sweden is all about enjoying 'cosy'," says Catharina. "We even have our own term – Mysig – that describes both the concept of cosiness and the pleasure that it provides.
"There is so much to love about winter – cosy nights in, dimmed lighting and candles, intimate gatherings with friends or family, comfort food, roaring fires, wrapping up warm…
"At Contura, we believe that 'creating cosy' can really help to elevate our mood, allowing us to celebrate the season rather than scorn it.
1 The great winter cover up
When it's dark and cold outside, there's nothing better than getting your cosy-on indoors. Make sure good quality blankets are dotted around your home, ready to wrap up at a moment's notice.
We Swedes prefer the minimal look and stick to neutral colours such as greys or browns and subtle patterns for a pared-back look, but the most important thing is to choose soft, snuggly blankets for maximum cosiness. Layer them on your bed, sofa and even your desk chair, ready to get cosy on a cold winter's evening.
2 Satisfying scents
An inviting scent makes us happier to be home and can significantly impact our mood. Different smells can evoke memories and create a sense of comfort, security or peace.
Freshly laundered clothes top the nation's favourite smells list, but for the cosiest and most welcoming of whiffs this winter, we suggest the second on the satisfying scent scale – the smell of baking.
3 A hug from homemade bakes
A standard winter ritual in Sweden, baking not only provides a welcoming aroma, it warms the home, brings family together and allows us to indulge in the comfort of delicious, warming treats.
Some typical Swedish winter bakes include saffron and cinnamon buns and caramel knack. Paired with equally warming glasses of glögg, baking can be a great shared activity. Why not schedule a winter's worth of baking events with family or friends to see you through the colder months?
4 Brighten dark nights with flickering light
Candles are a staple of the Swedish home, especially in winter. It's common in Sweden to have a candle (or three!) flickering in every room or window.
Electric candles can look just as effective and many Swedish households use electric candoliers, but no matter what type of candle you go for, dim the lights and enjoy dancing candlelight for a truly cosy home this winter.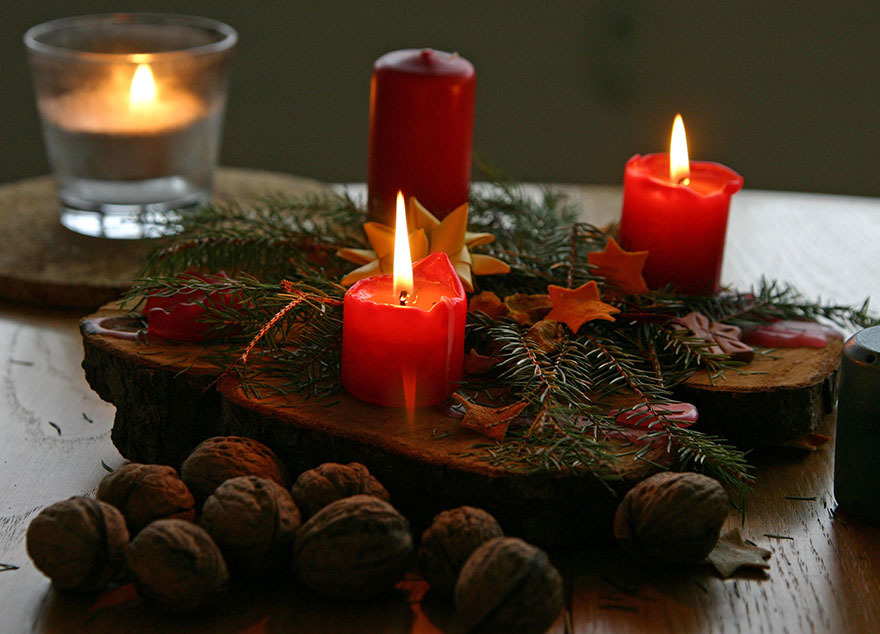 5 Roaring fires
The essence of cosy in winter is, without doubt, a roaring fire. A log fire will make your home inviting, will keep you toasty, and creates a warming glow for the cosiest of living spaces. Add a hearty meal, your favourite tipple, some welcome guests, or a good book and it's a wonder anyone leaves the house when it's cold outside . . .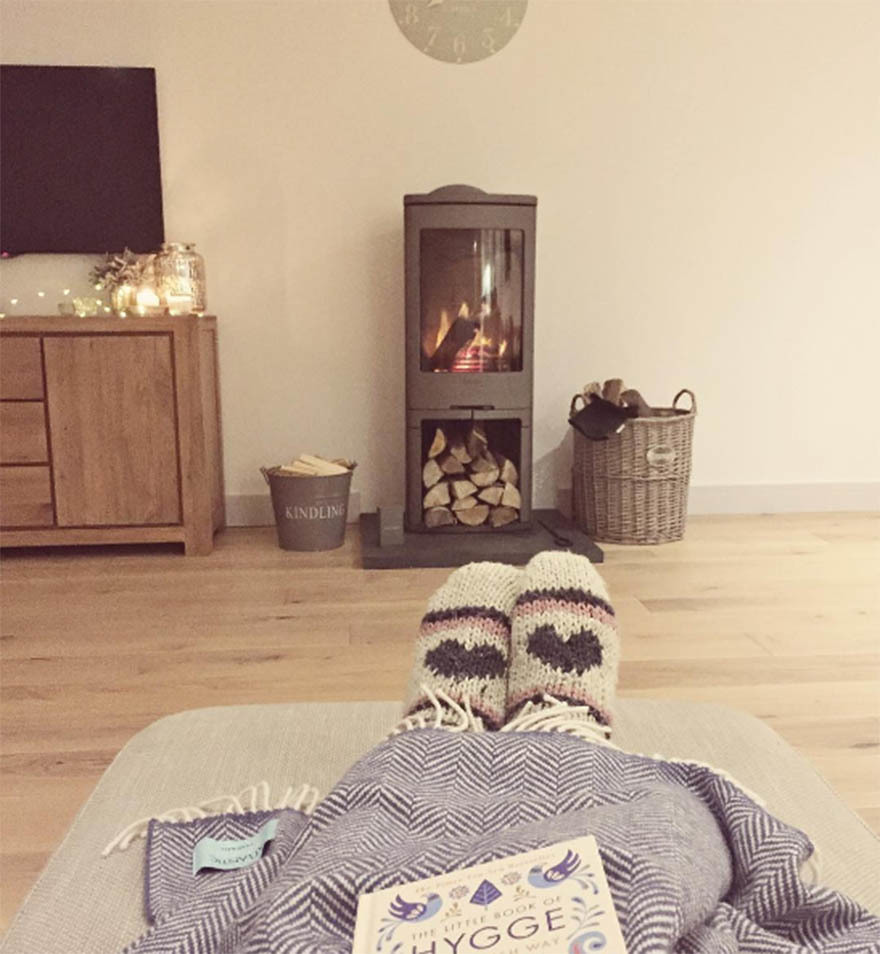 6 Comfort food
Winter calls for warming food. Cold-weather staples such as soups, stews, casseroles, pies, curries and roasts are relatively easy to make and will provide the comfort (and calories) we need to get through winter. And there's no better excuse than winter to indulge in rich, warm, stodgy puddings.
7 Warming drinks
Stock up on quality coffee or hot chocolate (and add Brandy, Rum, Benedictine or Baileys as required). Mulled wine and cider are key winter essentials too.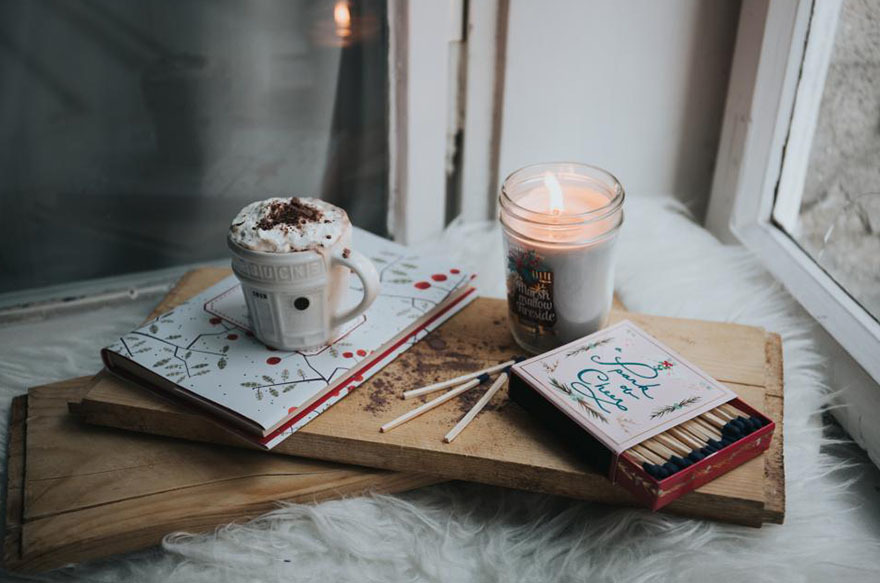 8 Cosy clothes
There are few things more cosy-inducing than getting back from a long day and putting on some comfy clothes. But rather than going straight for the PJs, try a fleecy jumper and lounge pants or harem trousers for a casual, but stylish, feel-good look.
Swedes typically dress informally yet fashionably and prefer clothing made from natural fibres such as wool, linen, cotton and silk. At home, we like to look casual but put-together – you never know when a friend or neighbour may pop round to share a warming cup of coffee!
9 Outdoor cosy
If you're properly prepared, you can face anything – add some new knits to your winter wardrobe to give you the warmth and confidence to strut your winter stuff. You can be cosy outside too!
10  Indoor crafting for QCT (quality cosy time)
On a rainy or cold day, making your own decorations can be a lovely cosy indoor activity and it's especially fun for any little ones in the household. Wreaths, paper chains, photo frames, Christmas cards, candleholders, tablecloths . . . Prepare to get creative and time spent inside will fly by!
11 Winter reads
Snuggling up with a good book is a splendid way to get through the long winter evenings. Rather than spending time glued to apps, tackling emails or scrolling through social media, reading is a great way to escape the daily grind and the perfect distraction for a successful "digital detox". How about starting a winter book club with friends or family? An evening catching up on the latest best sellers over a glass of wine is the epitome of a cosy night in.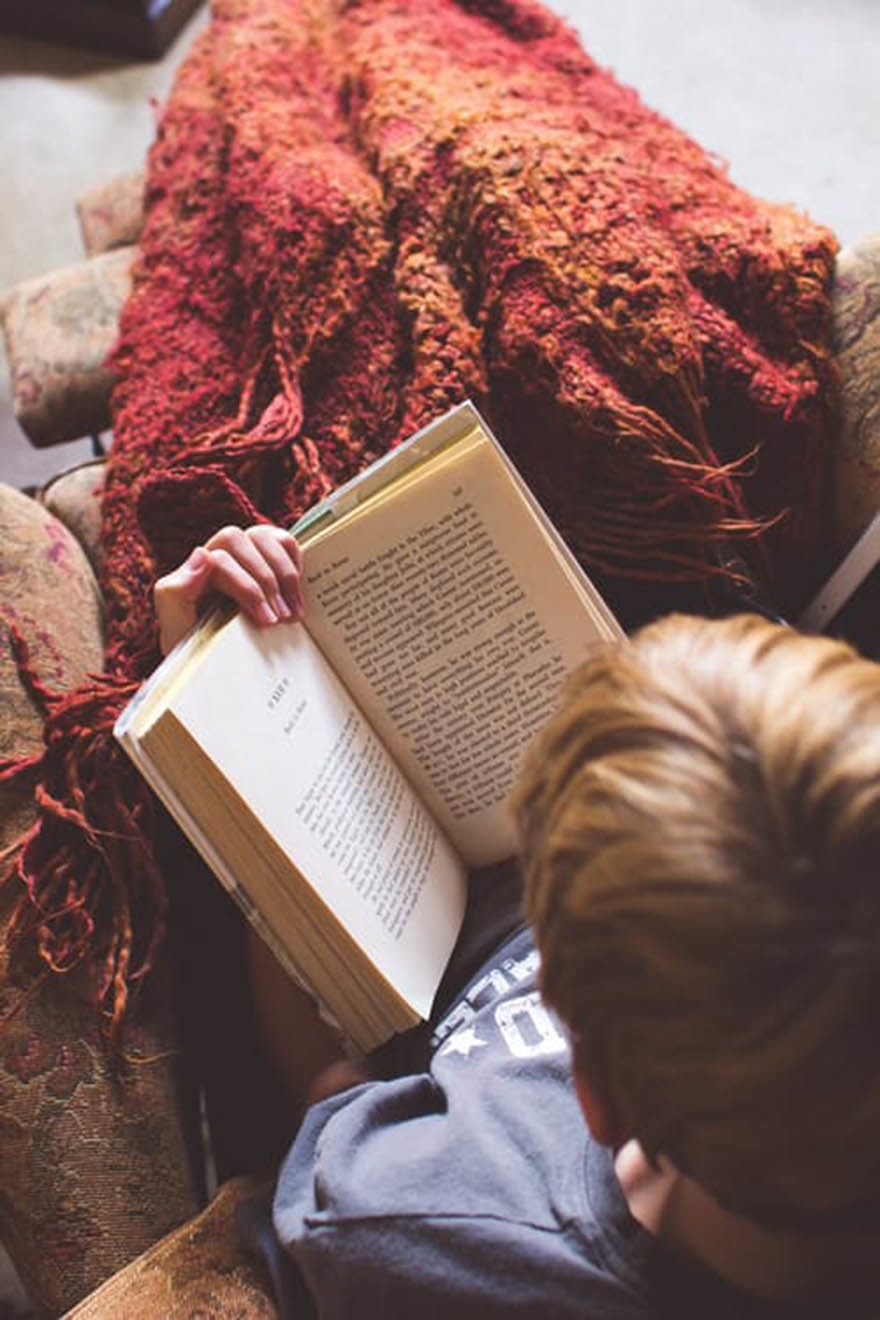 12 Live Mysig
A Swedish cultural gem, the term Mysig incorporates all of the above. Mysig translates as "cosy" and also describes the happiness we feel from a warm and welcoming environment. Much like the Danish Hygge, Mysig involves being kind to ourselves, enjoying little indulgences and taking pleasure in the simple things.
To achieve Mysig, relax in the bath with candles, curl up on the sofa with a good book or boxset, do some baking, enjoy coffee and cake with friends, surround yourself with snuggly soft furnishings . . . It's about embracing downtime, making our homes cosy and spending quality time alone or with others. It's fair to say that we Swedes get through our long winter by being devoted followers of Mysig living.
For more information on Contura . . .