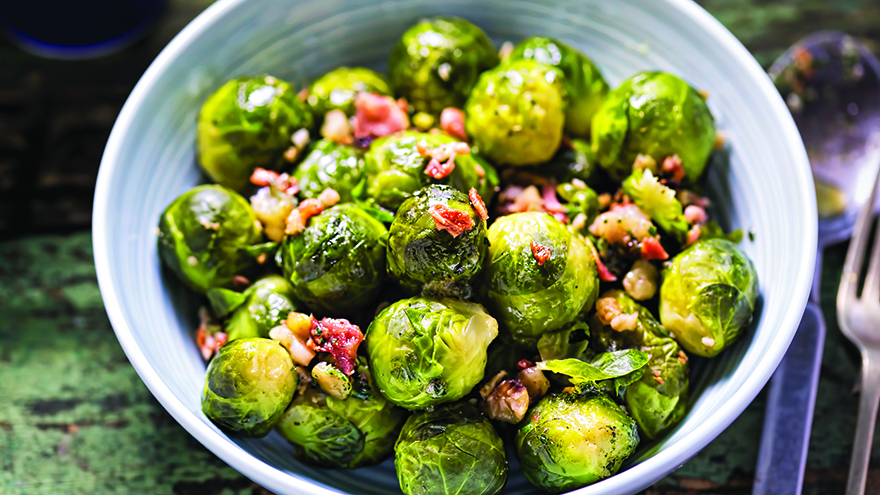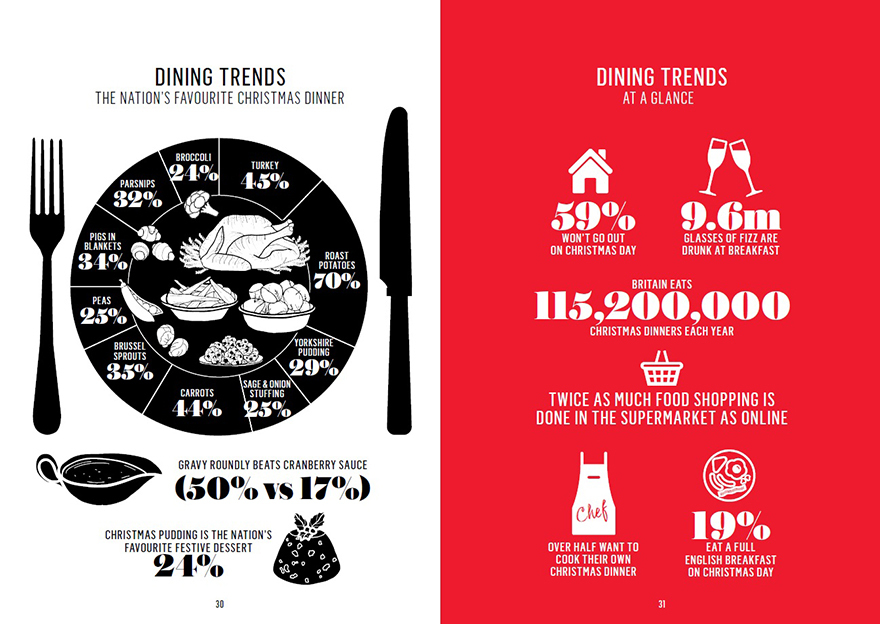 The nation's dining and spending habits have been unveiled in a new trend report from Westfield. How We Shop: The Festive Edit reveals the surprising truth about how we shop and eat during the festive season.  Across its two London centres, Westfield welcomes 14 million shoppers over the festive season. The Festive Edit is a study into the how the UK celebrates the most wonderful time of the year, diving into five key topic areas: Spending Habits, The Christmas Calendar, The Retail Experience, Seasonal Style, and Dining Trends.
Key dining findings from Brits include:
Christmas pudding is the nation's favourite dessert
The most popular trimming is pigs in blankets
Only 38% of millennials like turkey – preferring chicken or beef
The UK sits down to eat Christmas dinner at 2:30pm, with 2.4 million adding tomato ketchup to the turkey
The average UK Christmas dinner costs £106.64
Britain eats 115,200,000 Christmas dinners each festive season
For Christmas breakfast, almost 20% eat a full English breakfast, while 10% enjoy chocolate and Bucks Fizz. Parents are twice as likely to start the fizz early, due to an earlier wake-up time. Most of us, however, prefer toast or cereal (12.48 million) and 13% don't have breakfast, to leave room for dinner.
The most popular meat for the big day is turkey (45%), and a proper festive lunch must involve pigs in blankets (34%), though under-30s prefer Yorkshire pudding. Carrots and sprouts are still the most popular vegetables and 70% agree that roast potatoes are a must. Gravy beats cranberry sauce (50% vs 17%) while a routine loving 5% – that's 2.4 million of us – demand ketchup! Christmas pudding is still the most popular dessert for 24% — and the average Christmas dinner costs £106.64.
A huge 59% don't want to leave home on Christmas Day. A big home-cooked turkey Christmas dinner is still the dream; Britain will scoff 115,200,000 Christmas dinners.
Westfield's Chief Marketing Officer Myf Ryan says, "The Festive Edit has uncovered some big surprises and some reassuring traditions. From the new traditional Christmas Day meal to the fact that we spend millions on our animals, it shows exactly how the festive season is evolving — and how retailers can adapt to give customers the experiences they really crave at this time of year."