Get Perfect Brows
---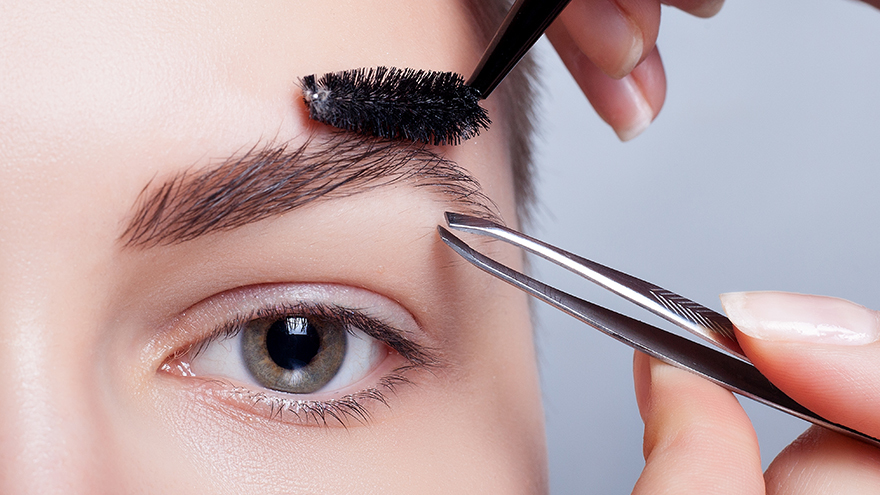 Pic: Istockphoto
Eyebrows are so important – they frame the face. If you find your brows have faded away over the years, don't miss this week's feature on pages 14-15 of My Weekly to discover how to make the most of your brows – and take years off your age! Plus…
Brow expert  Emma Apps, International trainer for Hi Brow and Lash Perfect has some tips for making the most of your brows at any age.
20s
Your 20s are the one time when you can experiment with the latest brow trends, but beware removing too much hair from the brow at any point.
Changing your brows can change your whole look, and the current celebrity driven demand is for the fuller brow. It is undeniable that this is so much more flattering than an over plucked skinny line. Bigger brows are back, and hopefully here to stay. We recommend having them professionally sculpted and shaped at the Salon or Brow Bar, they can then be easily maintained using a brow powder.
TRY: HI BROW COMPACT available in a shade that suits you.
The grown-out brow can still look good with a little TLC. Brows that are uncared for can just look messy and unshapely, but if you are lucky enough to have a naturally full brow then subtly groom them by brushing the body into place, or slightly upwards, try setting them with a wax pencil or gel – this is a look that can really work.
TRY: HI BROW SMOOTHING WAX PENCIL for this finish
30s
When in your thirties you have probably found your preferred style, while you can still experiment from time to time, a well groomed brow is likely to suit you best.
Very early signs of slight ageing around the eye area can be helped by creating a more pronounced brow arch. This will help reveal a bit more brow bone and can give the eyes a lifted look. To create a bold brow, brunettes should match their hair colour, or go two shades lighter than the natural colour if you want a more subtle, natural look. Dove Grey looks great on blondes.
40s
A few renegade grey hairs may start to appear. These can be covered by tinting in the salon or using a brow pencil or brow powder at home. Tinting will help define the brow and help in picking up and darkening soft, fine downy hair which are often fair. This will provide subtle fullness to the brow.
50s
Now it's time to keep the brows looking softer and if you use a pencil use light soft strokes to apply it. Brushing the hairs through with a clean mascara brush will help to keep them looked soft. At this time, hormonal changes can affect hair growth, very often brows become thinner. A growth and conditioning serum can help nourish and improve the lash and brow hair. Look for products that contain caffeine which will help to encourage growth and keratin which will help to strengthen the hair. Panthenol helps hydrate and nourish.
For thinning Brows I always recommend HiBrow Growth and Conditioning Serum formulated with these key ingredients. This helps to boost growth whilst conditioning the brow.
60s
If you haven't already tried a brow powder, powder is one of the best methods of disguising thinning brows. Filling brows with a brow powder gives a soft but full effect that also looks very natural, as powder can cling to smaller hairs to give the impression of thickness. For any areas which need a little extra colour I suggest applying a specially designed wax pencil. This helps the brow colour to adhere to the wax, boosting colour and longevity.
70s
If you have over plucked your brows or they are looking a bit thin or sparse, or maybe just dream about perfect long-lasting brows, then consider Micro Blading. This advanced technique delivered by fully trained qualified therapists is the art of applying semi-permanent colour to the brow with an incredibly fine sterile blade. Tiny precision hair strokes are drawn delicately on the brow area to create a perfectly shaped eyebrow that can last up to 18 months.
Check out our gallery of brow products and tools: