1 In 10 Puppies Abandoned
---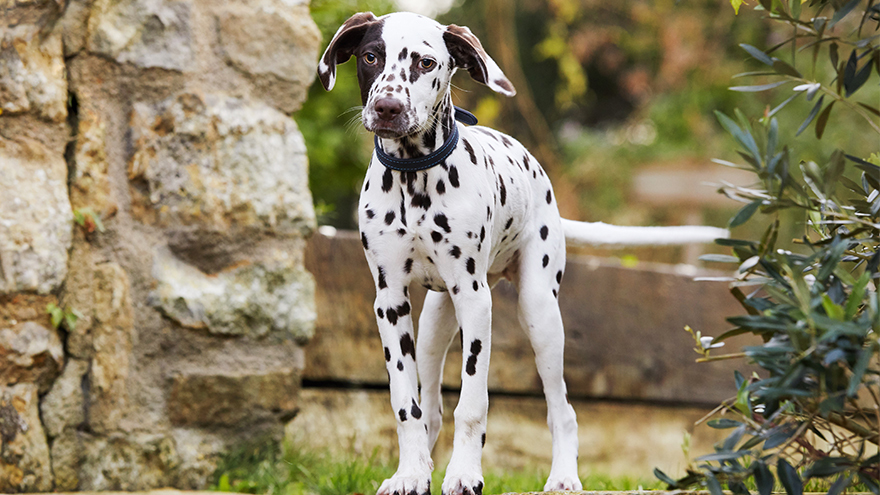 A young dog needs company and supervision
Today is National Puppy Day – but the UK is in the grip of a puppy dumping epidemic. New research shows that 1 in 10 puppies are needing new homes after just one month of pet ownership.
The research has revealed a shocking number of Brits admitting to being totally unprepared when taking on a dog.
According to the report by Devon-based natural pet food maker, Forthglade:
54% admit they realised taking on a dog was a mistake as soon as they brought the dog home
40% completely underestimated the commitment required to raise a happy, healthy dog
26% said the commitment of having to be at home to look after the puppy was too much
25% stated that taking on a puppy was just as hard as having a new baby
Forthglade published the report ahead of National Puppy Day to mark the launch of its Prepare for Puppy campaign, helping potential puppy owners prepare responsibly  for what lies ahead.
The campaign is being backed by popular TV Vet, Steve Leonard.  With 39% of puppy owners wishing they'd known more about how to care for a puppy before they had got one,  and 13% admitting they had done absolutely no research  before committing to getting a dog, Steve hopes to raise awareness on the care and consideration needed before buying a puppy.
"The results of this poll are deeply concerning," says Steve. "Unfortunately, there is a real lack of education around what's involved when taking on a puppy.
Raising a dog of any age requires consistent gentle handling, teaching and care. This is never more crucial than when you welcome a puppy into your family.
"Preparation is everything – from vaccinations and puppy-proofing to ensuring your dog has a nourishing, balanced diet. There will be so much to learn about your puppy, their needs, character and health.
"Getting to know your new puppy won't happen overnight but there is nothing more heart-warming than seeing the bond between an older dog and its owner, from a lifetime working together to make each other's lives better – and this comes from getting it right from the start.
"I hope this campaign helps to promote all the considerations necessary before people rush out and get a puppy,' concludes Steve.
Best of intentions
Gerard Lovell, joint managing director at Forthglade who commissioned the report, commented, "We know a puppy is bought with the best intentions, but when the reality of the situation hits home, that's when the panic sets in.
Welcoming a dog into the family can be a wonderful experience, but sadly if you're not fully prepared, things can go wrong very quickly. This is when we see puppies being dumped at rescue centres or sold on online. 
"We hope this campaign will make people stop, do more research and decide whether a puppy is right for them."
The survey also revealed that 26% said the amount of damage the puppy did to the house played a key role in them giving it away, A further 24% admitted to finding puppy training a challenge.
The same number said they were totally unprepared for financial outlay involved in owning a puppy – with huge vet bills and pet insurance.
A staggering 61% said, on reflection, an older dog would have been easier than getting a lively puppy.
For more information on Forthglade's Prepare for Puppy campaign,  download the One Paw at a Time guide for expert tips and advice.
Steve's  tips for keeping your new puppy happy and healthy
Register with a vet ASAP.  Even if your pup has already had its primary vaccines, bring it to the vet in the first few days to be weighed and have a health check. Problems found now can save heartache later. A good practice will help you timetable all preventative healthcare such as worming, flea and tick prevention and vaccines. Your vet will also check your puppy's microchip. 
Find a vet where you and your dog feel welcome and relaxed. When a puppy enjoys coming to the vet it
reduces everybody's stress!
Get pet insurance:  I see emergencies with puppies on a weekly basis and having funds available for the best care is so important. Ask other dog owners about their experiences with pet insurance, as there are good and bad policies out there.
Regular worming: All puppies have some worms, passed from mum to pup. These roundworms are very active in the first 6 months of life, so regular worming is essential. Some areas of the country have more dangerous parasites, such as lungworm.
Fleas, ticks and mites: There are many external parasites your pup can pick up. Some are more bothersome than others. I've seen flea infestations cause severe anaemia in puppies, so they shouldn't be ignored. Ticks can transmit nasty diseases. Preventative treatments for tick bites are much more effective these days, so discuss the options with your vet.
A balanced diet: A nourishing, natural diet that's right for the growth and the size of your dog is so important. 
Feeding lots of treats – especially human food – can lead to serious problems like poor bone growth or obesity. 
Dogs like "working" for their food, as it satisfies their foraging instincts. There are lots of 
simple "puzzle feeders" you can buy that will slow your dog's eating and make meal times more fun.
Toxic foods and plants
As with a toddler, your house and garden will need puppy proofing. Ensure anything unsafe is kept out of harm's way.
Dogs have fantastic noses for sniffing out food. Make sure any food you don't want your pup to eat is well out of reach. Some
human foods and common garden plants can be toxic to dogs. Watch out for these especially:
Chocolate
Grapes and raisins
Onions and garlic
Mouldy food, found in the bin or compost
Corn on the cob, which can block a dog's intestines
Sweets containing Xylitol
Cooked bones, which are very attractive to dogs but have sharp fragments that can lodge in a dog's guts.
Human medication. Dogs will happily eat packets of painkillers and other pills,
so, keep these locked away.
If your dog does eat anything unusual, a foreign object or something toxic, contact your vet straight away. If you wait for symptoms, it may be too late to treat them successfully.
Steve's tips on when your puppy needs to see a vet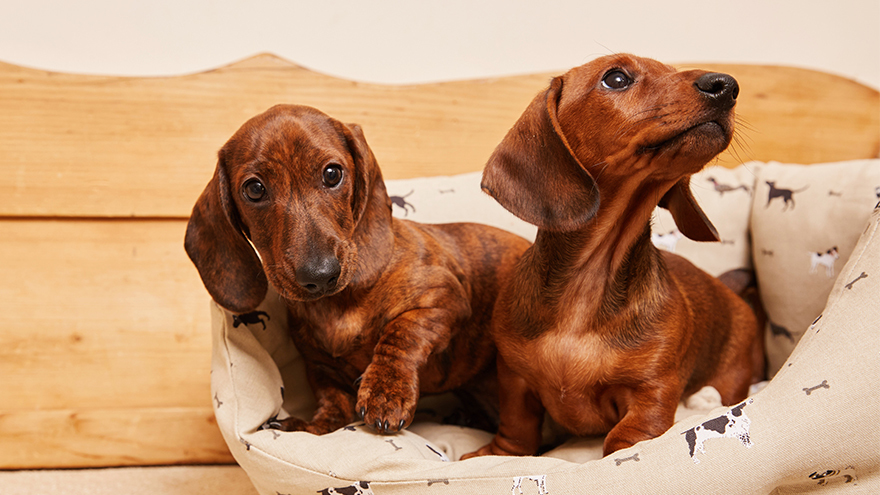 A wet nose is not in fact a sign of health. Steve shares other signs to watch for:
Your puppy becomes uncharacteristically quiet and lethargic.
Protracted vomiting. Dogs do vomit more readily than people, so if your puppy vomits once or twice but is then playful and happy, there is no need to worry.
Blood loss is more serious in smaller animals as they have less reserves. In emergencies, any clean cloth can act as a bandage – apply direct but gentle pressure and contact your vet straight away.
Burns are common in puppies under people's feet when they are carrying hot cups of tea. Run the affected area under a cold tap for 10 minutes while contacting your vet. Fur can mask the severity of a burn so check for pain in the potentially scalded area.
Any visible pain or discomfort is always worth contacting the vet about. If in doubt with any concern, call the vet.
About Forthglade
Established in 1971 Forthglade has been making nutritionally balanced and delicious dog food in the heart of the Devon countryside for over 45 years. Forthglade products are made with natural ingredients, are free from junk and fillers and gently cooked to retain natural goodness.
The Forthglade ranges are available in a variety of flavours, including: duck, salmon, turkey, chicken, lamb and ocean fish. Information on the ingredients used within the Forthglade ranges can be viewed here.
Forthglade meals are available to buy at Waitrose, Tesco, Sainsbury's, Ocado, Pets at Home, Morrisons, SPAR, independent pet retailers and online. A single tray of Forthglade Just 90% starts at £1.25, with a multi-pack of 12 trays at £14.40.
We'd love to see pictures of your pets! Email them to the address on our All About You page for a chance to win £25.