Skincare Secrets From The East
---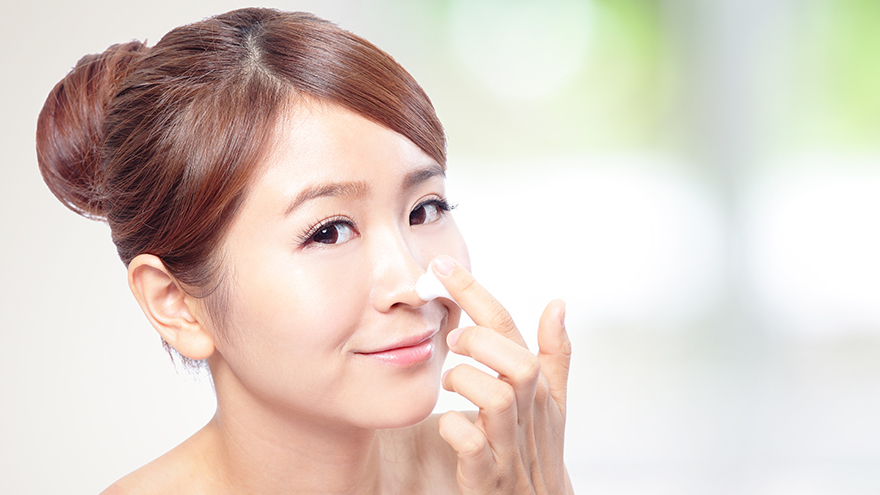 pic: istock photo
There's been plenty of beauty buzz about high-quality Korean skincare products, but the Japanese have their own skin secrets for achieving a flawless complexion.
Rika Tanaka, beauty expert for Japanese High Street retailer MUJI, who have just launched a new skincare line, tells us how.
Why do you think people are moving more towards Japanese skincare after such a boom of Korean skincare?
It is known that the thickness of Japanese skin (epidermis) is about 30% thinner than Westerners, which means that their skin is more easily affected by environmental factors. This could be why Japanese are often interested in their own skin's damage and changes such as pigmentation, lines, open pores and etc. To resolve those issues, they put great effort into their skincare routines and it is why there is such a range of high quality Japanese skincare products out there. The success of Korean beauty has customers interested in exploring other Asian skincare products.
What do you think the biggest differences between Japanese skincare rituals and Western skincare rituals are?
In Japan, women (often men as well) spend much longer time for skincare at home than Western people. Their daily skincare is focused in details (pores, texture, lines, pigmentations, contour etc.). As well as dealing with existing problems they try to delay skin's ageing process – preventative care. They are aware the importance of daily care for this.
What does a typical Japanese morning skincare routine look like?
Cleanse→Tone→Moisturise→UV care.
The general focus of a morning routine is preparing skin for makeup. If the skin is prepared well enough, you can prevent make-up from smearing and keep fresh looking though the day. In the West, the toning process is generally considered as a way of completing the cleansing process, but in Japan this process is more for hydrating skin with lotion so skin would look more dewy, radiant and smooth, and helps to reduce unnecessary sebum secretion that is caused by excess dehydration of skin. MUJI's toners come in various levels of hydration, from light to deep moisture.
What does a typical Japanese evening skincare routine look like?
Double Cleanse→Tone→Moisturise
As an evening skin care routine, it is very common to do double cleansing. Specially, oil cleanser is popular to dissolve make-up and the grime of the day gently but effectively without stripping off skin's natural moisture, then followed with a face soap to clear skin of any residue.  Also, Japanese often spend time on special care for the skin at home, like by using sheet masks.
What is the one product Japanese women wouldn't ever skip?
Toner. They put much effort to skin's hydration. Before applying moisturiser to nourish the skin, they hydrate their skin enough with toner. MUJI makes various lightweight and more hydrating toning waters which can be used before applying moisturiser, throughout the day to stay hydrated and also on a mask at night for extra moisture.
MUJI's new skincare range, from £3.95 MUJI stores and muji.eu includes: