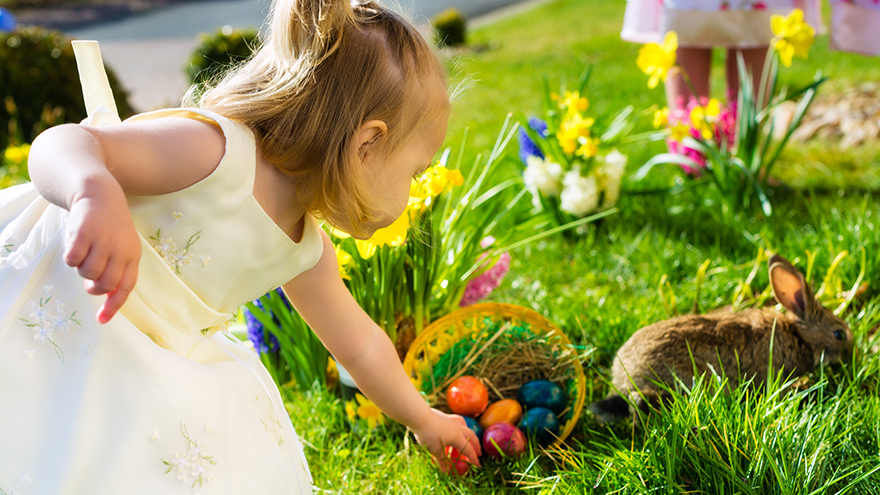 Fabulous Easter bunny treats…
Easter's a fab time to bring loves ones together, embrace spring and… eat lots of delicious goodies. There's an abundance of sweet treats to choose from though from supermarkets to shops in town, and it's difficult to know where to start… which is exactly where we step in! Hop into any of these stores for goodies even the Easter bunny himself would be proud of…
Tesco offers a fabulous range this year with the wonderfully popular unicorn theme riding high. Try the store's Rainbow the Unicorn, £3.50, with gorgeous strawberry flavoured chocolate, or please non-unicorn loving children with super cute Doug the Dinosaur, also £3.50.
Also jumping on the unicorn bandwagon is Morrisons with their fabulous Sparkles the Unicorn. For just £4 expect thick white chocolate! And again if creatures of a different magical genre are preferred then give Sparky the Dragon a go, he's utterly delicious! Lambs are apt for Easter so give Lucy the Lamb a spot in your home – temporarily – he's creamy, dreamy and totally tasty! Who said Easter was just for chocolate eggs anyway?
Morrisons have a wonderful charity egg on offer this year. Try The Best Milk Chocolate CLIC Sargent Egg for just £4. It all goes to the cancer charity CLIC Sargent so get gobbling for a good cause. And if chocolate is just too much for you, then dip one of their lovely gingerbread eggs into your cuppa for just £2.
For a taste of luxury this year opt for Sainsbury's and try their Godiva Milk Chocolate Easter Egg with Mini White Chocolate Praline Eggs for £14. We were impressed with how incredibly thick the chocolate was and the mini praline eggs are a delightful extra. Guylian also offer high end luxury for Easter but without the price tag. For just £5 you can enjoy the Sea Shell Easter Gift Box or their brand new for 2018, Flame Egg for £6 which includes individually wrapped seashells.
If you're in town and prefer something a little different away from supermarkets, then give Debenhams a go. Jam-packed with goodies galore, try their Baileys egg or Guinness egg, which very sweetly comes with mini chocolate pints, too. Both £12 and a little bit different. Ideal for tricky dads and partners.
Adults can delight in the magic of Easter hot cross buns. Simply delish and available everywhere in a wide variety of flavours these days, toast then slather in butter. Is there anything better for an Easter brekkie?
Try Tesco's Finest Extra Fruity Hot Cross Buns at just £1.50, or Asda's Extra Special Extra Fruity were just divine. Asda also offers a fab selection of choice if fruit isn't to your liking with their All-Butter Fudge, at only £1.20, or Extra Special Belgian Chocolate Mini Hot Cross Buns. Definitely choices to impress the grandkids! Sainsbury's seriously wow-ed us with their Taste the Difference Mini Chocolate Hot Cross Buns. Chewy, sweet and glazed, these were packed with chunks of chocolate and the mini option is ideal with a cuppa. Just £1.40 for 9!
Happy Easter everyone!