Be A Pet Bereavement Volunteer
---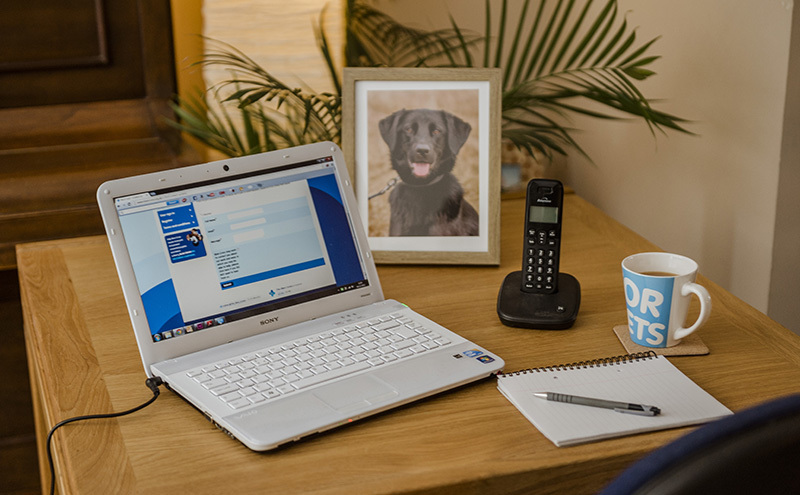 Have you ever experienced the loss of a much-loved pet and come up against the unsympathetic reaction, "It's only an animal"?
With more and more people living alone, attachment to a companion animal often leads to lasting grief when they die. But a charity helpline and email support service is aiming to reach owners in distress.
Lynn Ballard works in the Pet Bereavement Support Service team at the Blue Cross.
"We have run a trained volunteer-manned free helpline and email service, open every day for the last 24 years," she explains.
"These support pet owners across the UK when they are struggling to come to terms with the loss of their beloved pets."
From Client To Helper
Pets are part of the family, and when they pass away the grief can be just as raw as losing any other family member. Pet Bereavement Support volunteer Tessa explains how her journey through pet loss led her to give back to others in need…
"I thought it could never happen to me, this kind of grief. All my life I have worked with animals – loving and losing them.
"The day came when I could no longer keep my two beloved birds and had to have them put to sleep. As pet owners we are totally responsible for the welfare of our beautiful animals, including their passing.
Wonderful Support
"I was surprised there were no tears. Later I realised that I was in the first stage of grief: deep, painless shock.
"I am not a lonely person but felt isolated from life in general. My vet gave me a list of helplines and I phoned Blue Cross's Pet Bereavement Support Service (PBSS).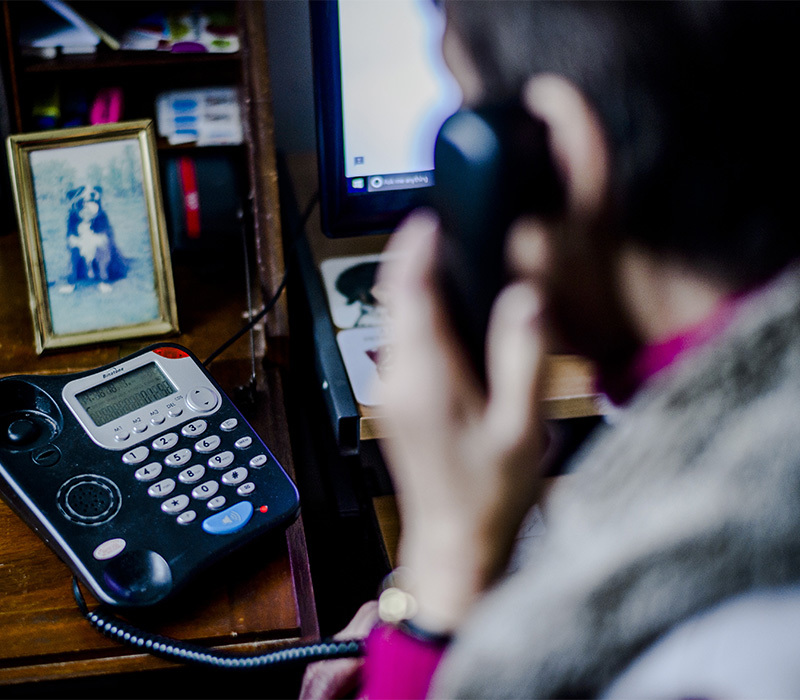 "At last, someone who actually gave validation to my grief – a kind voice on the line to whom I could talk freely without fear of dismissal.
"Later, after a few weeks of speaking to the kind volunteers on the helpline, I started writing to the email line. I received wonderful support from a dedicated volunteer who explained to me the stages of my grief and the reasons for my pain. I cannot speak highly enough of her support.
Take A Year To Recover
"I applied to Blue Cross to become a PBSS volunteer. It was made plain to me that I needed a year to recover from my own grief before considering supporting others: to go through one anniversary and one Christmas. Once I was stronger and able to help others, I was accepted for the training.
 Once I logged on to the eight-week course and began reading, I was hooked. The learning experience was tough but inspiring.
"Knowing I have the full support of the PBSS team based in Burford was very reassuring and it was nice to feel part of a team even though I was based at home.
Cherished Memory
"Now it is my reward to be able to offer a `candle in the dark` to those suffering the pain of loss.
"I can tell them with conviction I understand what they are going through. I can offer them a promise that they will recover; that my colleagues and I will always be there, to support them until they can rebuild their lives without their beloved pets. But it will always be with the cherished memory of years of enriching, unconditional love, and bonds which remain forever.
Vital Volunteers
Lynn works to raise awareness of this service – and also of the opportunity to take the Blue Cross's award winning e-learning course in this subject and become a vital volunteer.
She explains, "All our volunteers work from home, providing one shift a week. They are fully supported by the team here at Burford.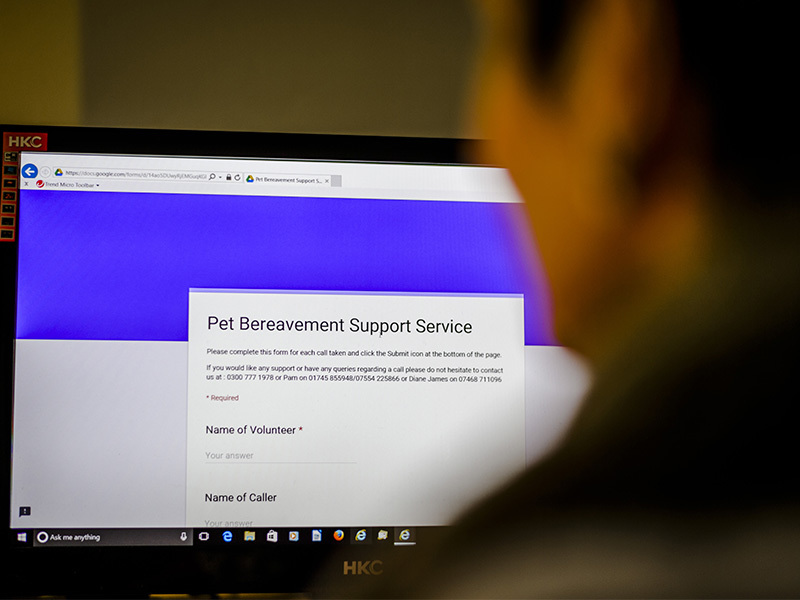 "We wanted to get the message out to the retired community and over 50s across the UK who may have an interest in compassion and care already, and would be keen to offer some volunteering support.
 Being a PBSS volunteer can be very rewarding and many people who have been touched by the loss of their own pets have felt the benefit of being able to offer that crucial listening ear when others are feeling pain.
If you've experienced pet loss and would like to receive support, you can contact the charity. The helpline number is 0800 096 6606.
If you feel you can help others through the pain, find out more about becoming a Blue Cross Pet Bereavement Support Service Volunteer.