Crisis In South Sudan
---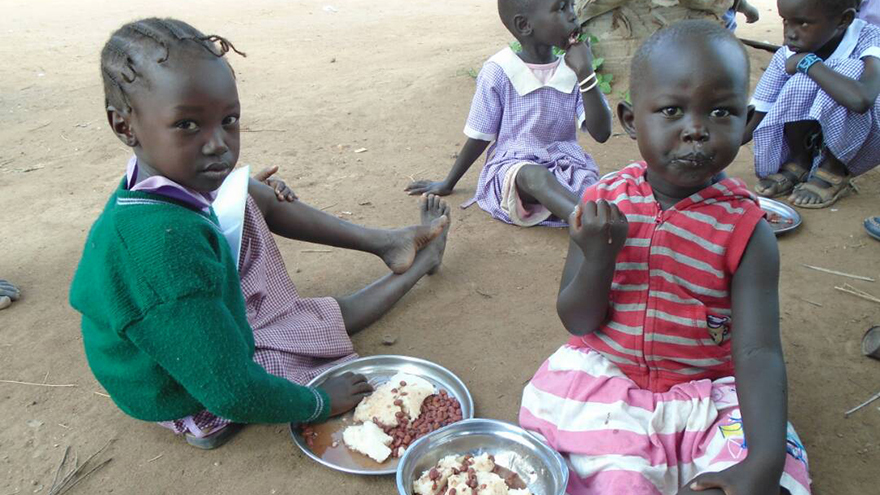 Children being supported at school in South Sudan by Mary's Meals
Our charity partners Mary's Meals have today launched an emergency appeal for hungry children caught up in the worsening crisis in South Sudan. Fighting in the country is driving families from their homes and 6.3 million people are facing a hunger crisis.
Mary's Meals is currently providing daily school meals to over 20,000 children at 40 schools in the Lakes State area of the country, but more hungry children are arriving at these schools every day and funds are needed to expand the feeding programme.
 The plight of children in South Sudan is truly heartbreaking," says Magnus MacFarlane-Barrow, founder of Mary's Meals. "I want to thank with all my heart those who are supporting our mission at this time of great need. Together, we can save lives and bring hope to innocent children caught up in terrible crisis."
Magnus talks about South Sudan…
Visit www.marysmeals.org.uk to donate or to find out more about how Mary's Meals is helping.