Banana Cake with Caramelised Pecans
---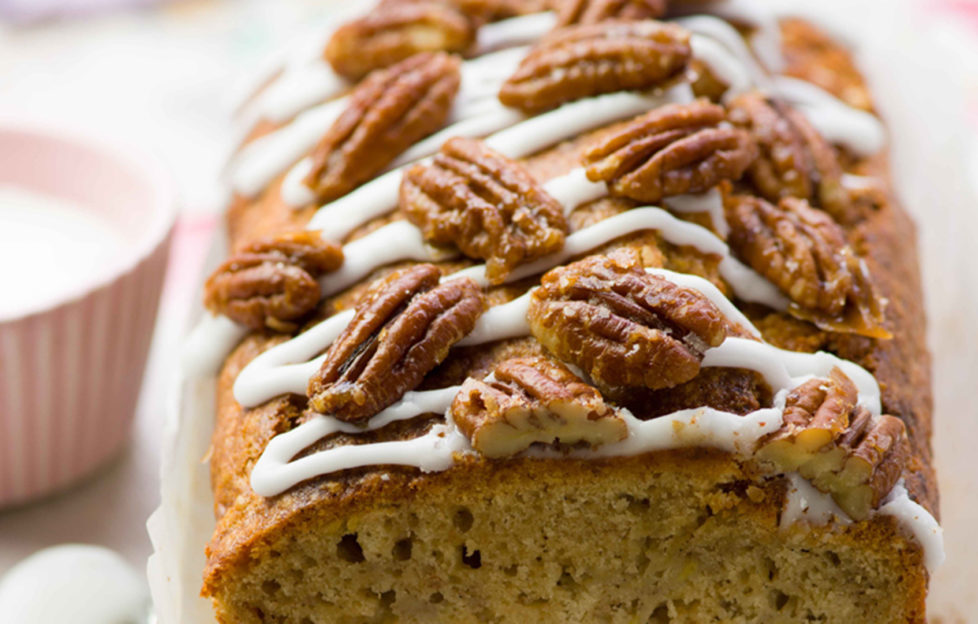 Credit: Sue Ashworth; Photography: Jonathan Short
Take banana cake to new heights with this scrummy topping…
Serves: 12    
Preparation time:20min      
Cooking time: 55min
Preheat the oven to 180°C, Fan Oven 160°C, Gas Mark 4. Line a 900g (2lb) loaf tin with baking paper.
Sift the flour and salt into a large mixing bowl. Rub in the butter until the mixture looks like fine breadcrumbs. Stir in the sugar and nutmeg.
Beat the eggs and vanilla together. Add to the rubbed-in mixture with the mashed bananas and mix thoroughly. Transfer to the tin and bake in the centre of the oven for 55-60min, until firm and golden. Cool in the tin on a wire rack for 30min, then turn out carefully and cool completely.
Heat the pecans in a dry frying pan for about 2min, stirring, then add the butter and allow to melt. Sprinkle in the sugar and cook for 1-2min, until beginning to smoke a little. Remove immediately and cool.
Mix the icing sugar with a little water to make a glace icing. Drizzle over the cake and arrange the pecans on top.
Cook's tip: Try walnuts instead of pecans, for a change.