Indian-spiced Lamb and Pepper Kebabs
---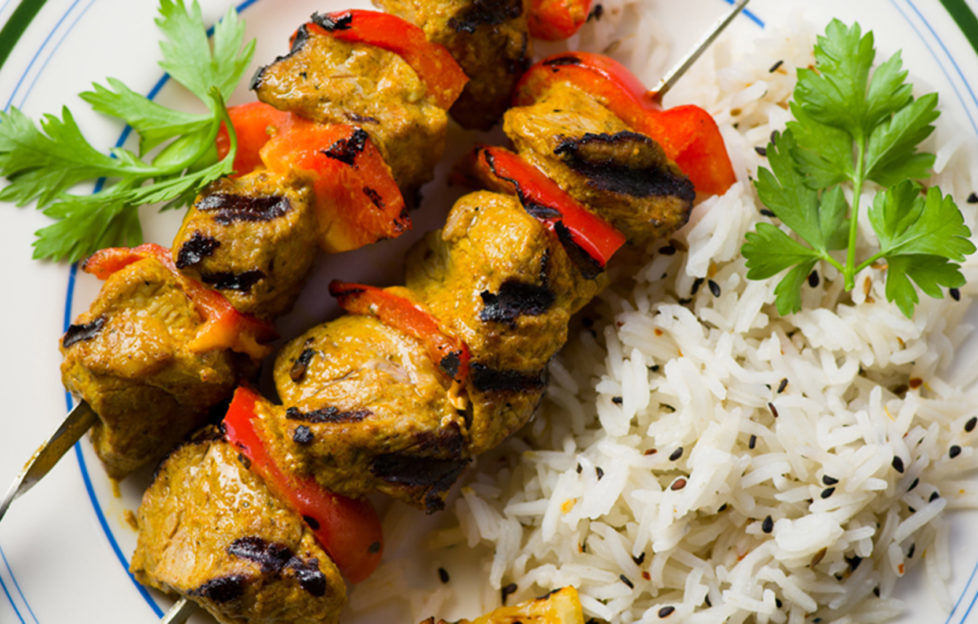 Credit: Sue Ashworth; Photography: Jonathan Short
Add spice paste to fire up these juicy lamb kebabs!
Serves: 4
Preparation time: 10min, plus marinating
Cooking time: 12min
Mix together the lamb and curry paste. Cover, chill and leave to marinate for at least 30min.
Thread the chunks of lamb and peppers onto 4 long or 8 short kebab sticks.
Preheat the grill. Brush the kebabs with olive oil and cook over hot coals or under the grill for 10-12min, turning occasionally, adding the lemon wedges after 5min.
Serve with the lemon wedges, garnished with fresh parsley or coriander.
Cook's tip: Serve with cooked basmati rice, with a few toasted cumin and black sesame seeds added for flavour.