Corgi Cookies
---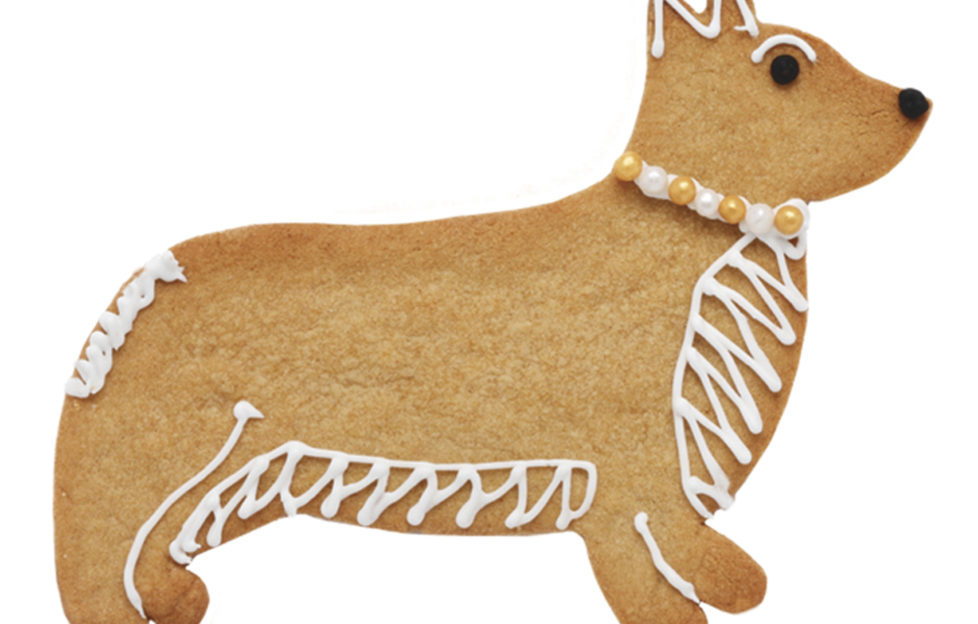 Credit: Kathryn Hawkins; Photography: Stuart MacGregor
Here's the perfect recipe fit for a Queen!
Serves: 15    
Preparation time: 50min, plus chilling and cooling 
Cooking time: 8min
Preheat the oven to 180°C, Fan Oven 160°C, Gas Mark 4. Line 3 large baking trays with baking parchment. Beat the butter and sugar together until light and creamy. Stir in the egg yolk.
Gradually sift the flour and ginger on top, beating well after each addition, to form a soft, crumbly mixture.
Bring the mixture together with your hands and then gently knead the dough on a lightly floured work surface until smooth and firm. Wrap and chill for 30min.
On a lightly floured work surface, roll out thinly to about 3mm thick. Using a 15cm corgi shaped cutter template, stamp out 15 shapes, re-rolling the dough as necessary.
Arrange on the baking trays and bake for 7-8min until lightly golden and just firm. Allow to cool for 10min before transferring to a wire rack to cool completely.
Decorate with the icing tubes and pearls and serve.