Luxury Lemon Cake
---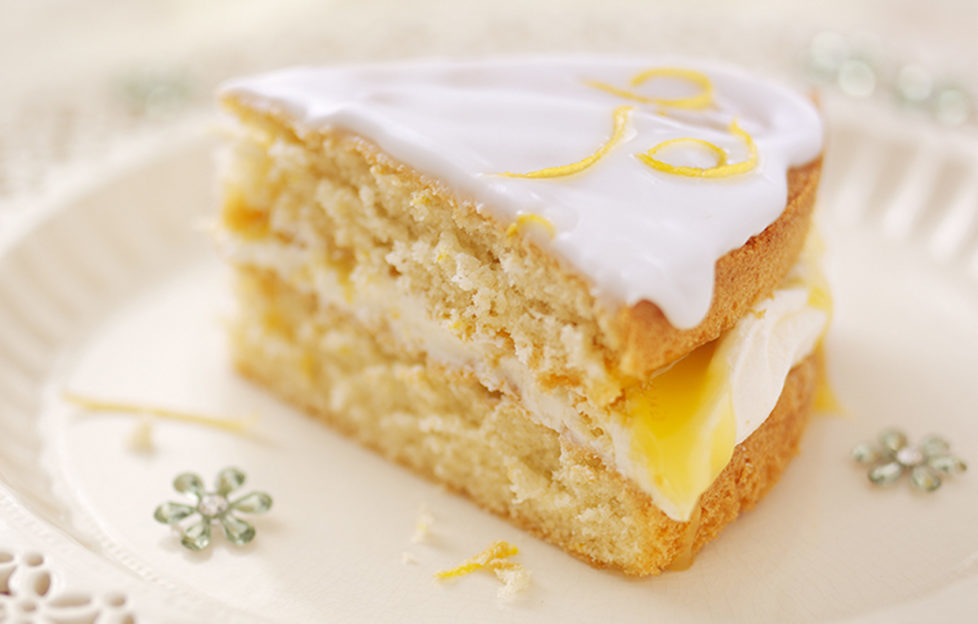 Prince Harry and Meghan Markle's wedding cake was an organic lemon and elderflower cake, and you can make your own version – just add a splash of elderflower essence to the cake mixture if desired
Serves: 8
Cooking time: 20min
Position the oven shelves towards the centre of the oven. Preheat the oven to 180°C, Fan Oven 160°C, Gas Mark 4. Lightly grease two 20cm sandwich tins with a little Trex and line the bases with greaseproof paper.
Sift the flour, baking powder and salt into a mixing bowl. Add the sugar, Trex, unbeaten eggs, milk, vanilla extract, lemon zest and a splash of elderflower essence (if desired). Use a wooden spoon to beat the mixture together for 1-2min until smooth and creamy. Share the mixture equally between the prepared tins and level the surfaces.
Bake for 18-20min. To test that the cakes are cooked, they should be golden brown, and when touched lightly the tops should spring back into place. Cool the tins for a few minutes, then remove the cakes and place on a wire rack. Peel away the lining paper and leave until completely cold.
For the filling, beat the butter, icing sugar and lemon zest until creamy. Spread over one cake and drizzle with lemon curd. Sandwich the second cake on top. For the lemon icing, mix the icing sugar with the lemon juice to make a thin icing. Spread over the cake and sprinkle with lemon zest.