Brave The Shave Is Set To Raise Millions
---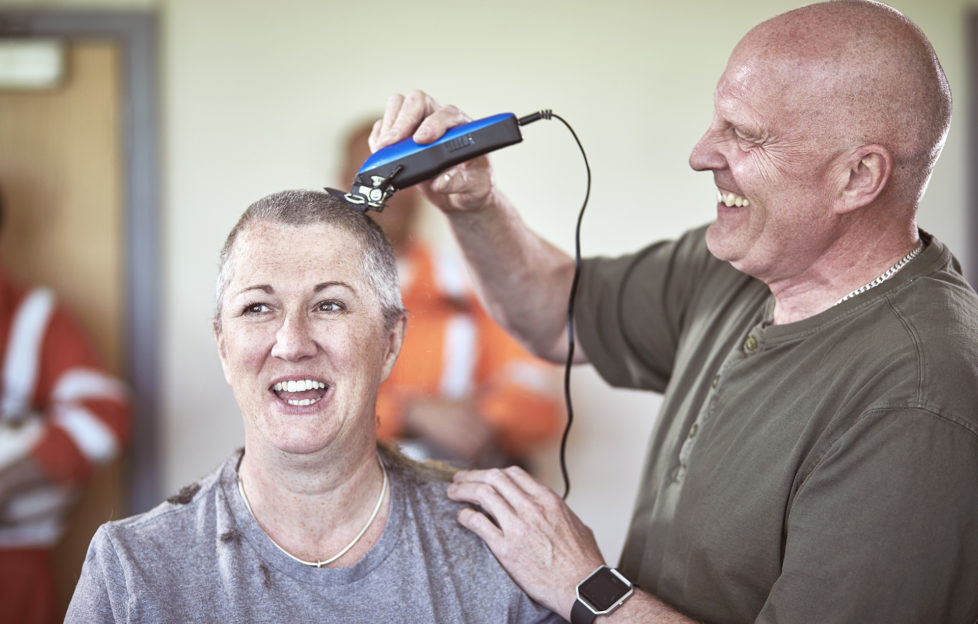 Sallie was happy to help...
Back for its fourth year, Macmillan Cancer Support's Brave the Shave is set to unite thousands of fundraisers in sponsored head shaves this August
Up and down the UK, from now until the end of August, a whole army of people will be stepping up to Brave the Shave to raise much needed funds for Macmillan. Since the start of this annual event four years ago, over 59,000 generous fundraisers have shaved their heads for the charity, raising over £16.8 million. This staggering sum is enough to fund the entire Macmillan Cancer Support Line for over three years – helping hundreds of thousands of people living with cancer to access expert information and support when they need it most.
It's an incredible way to make a huge difference, but there are plenty of other ways to support the campaign without shaving your hair. You can support a shaver by reading, sharing or donating to their online profile. There are many inspirational stories at bravetheshave.org.uk.
When and where to Brave the Shave
When better to shave off your locks than during the British summer? Macmillan is encouraging shavers to take the plunge in August, although supporters are welcome to organise their shave for whatever date suits them best. All you need to do is sign up today at bravetheshave.org.uk and Macmillan will send you a fundraising pack with all the information. The pack also includes useful fundraising materials including a T-shirt, event poster and stickers. It's up to you whether you decide to shave at home on your own, at work with your colleagues or in the salon with your trusted stylist. You could even make a day of it by inviting your friends and family.
Double up your good deed
As if fundraising for one amazing charity is not enough, those with longer hair can benefit another organisation, by donating hair to the Little Princess Trust who provide real-hair wigs to children and young adults who have lost their own hair through cancer treatment and other illnesses.
Sign up here
Interested? Join the Brave the Shave movement today at bravetheshave.org.uk.