We Salute You!
---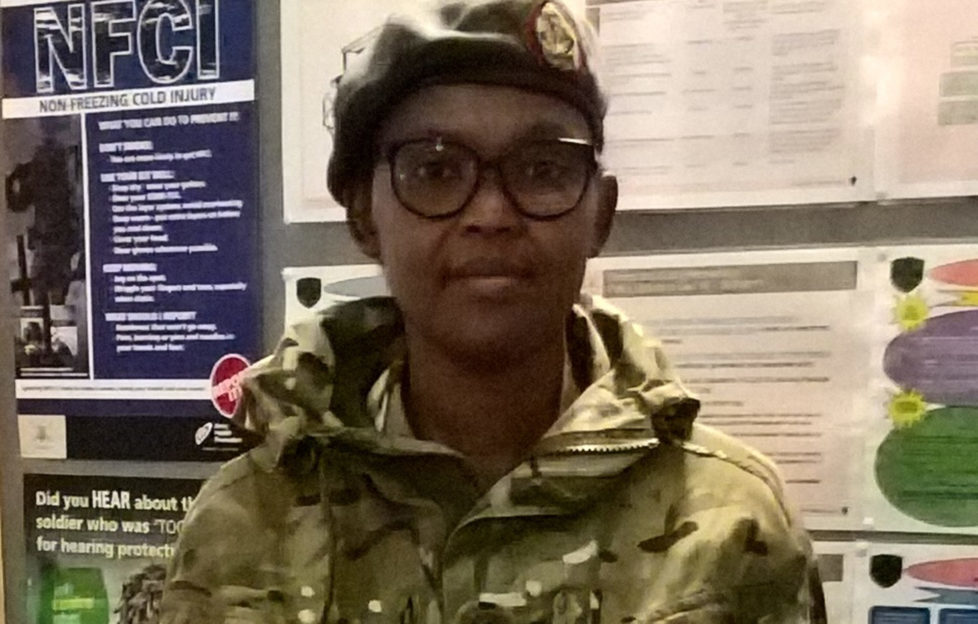 Christine Ongoma
"I'd recommend a Reserves career to anyone"
Christine Ongoma is an Advanced Clinical Practitioner with the NHS in Derbyshire. She serves with the Army Reserve's 212 Field Hospital in Beeston.
"I joined the Army Reserves a few years after coming to the UK in 2003. I had colleagues that were Reservists and I became curious about their work. Then I attended a trauma conference where there was an Army stand and before I knew it I had filled in the forms – the rest is history!
"At work I deal with any acute presenting minor illnesses, as well as chronic long-term conditions. It is an interesting and challenging role which involves the same skills that I use in my medical unit with the Reserves. Equally, there are skills such as leadership that I bring back from the Army into my day job and I have access to a lot of expensive training that would otherwise not be available through the NHS. So importantly, there is a two-way transfer of skills.
"I attend two or three Tuesday night Reserves training sessions each month. Weekend work depends on what we are training for but it could be one weekend a month or one every two months. Every year we also have two weeks of continuous training which has taken me to America, Gibraltar and Cyprus so far. I have also had the opportunity to work in Uganda and to go back to Kenya for six weeks to provide community healthcare. It was a personal highlight for me to return to my home country where I trained as a nurse to deliver healthcare in a British Army uniform."
Christine has been appointed Reserves Champion for Derbyshire NHS Trust and she has helped her workplace to implement changes to support Reservists and the wider military community, which has won them awards on the Employer Recognition Scheme.
"You meet so many people as a Reservist and make lots of connections which influence your networking within the Army and also outside in civilian life too. I would recommend a career in the Reserve Forces to anyone."
Don't miss our Real Life stories in the magazine every week…