How To Make The Perfect Gin Mojito
---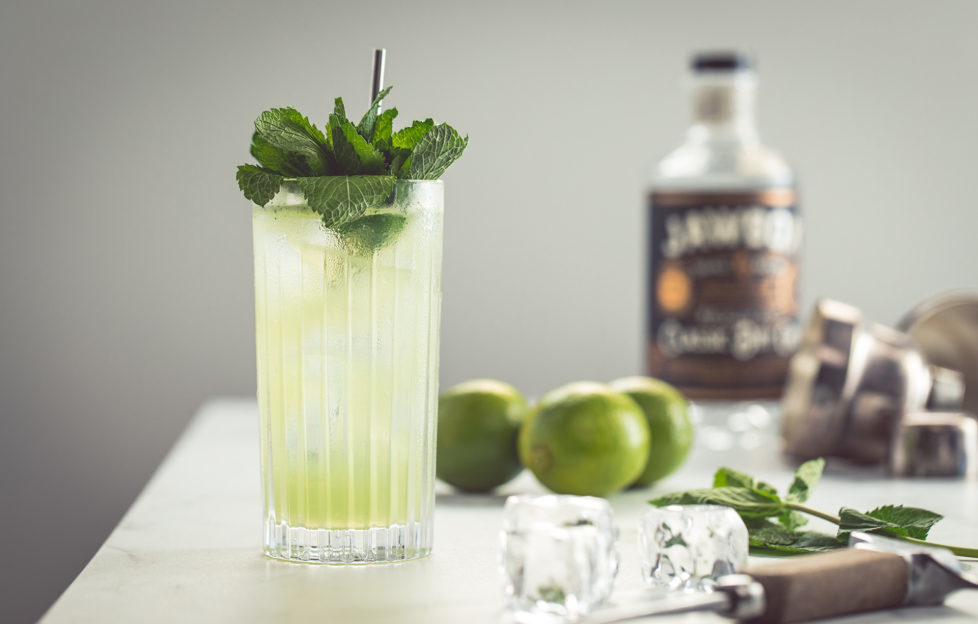 Jawbox Gin Mojito
Celebrate National Mojito Day on the 11th July with this twist on a classic. Different to the traditional mojito in only one way: use gin in-place of rum! this drink is so simple to create and makes for a crisp and refreshing tipple.
What you'll need for the drink
50ml of gin
50ml of soda water
15ml of lime juice
6-8 mint leaves
Ice
How to make the delicious drink
Fill a cocktail shaker with ice and add 50ml Jawbox Gin, 30ml Lime Juice and 15ml Sugar Syrup (2 sugar to 1 water).
Shake and fine strain into a highball glass over crushed ice.
Garnish with fresh mint leaves.
For more recipes head to Jawbox's website!