The Hideaway | Sheila O'Flanagan
---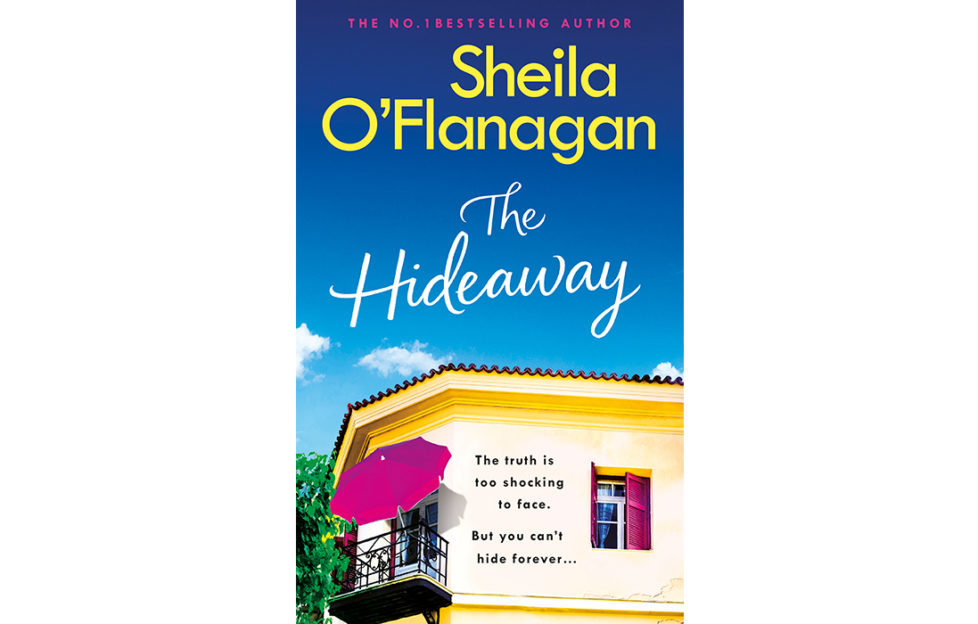 REVIEWED BY KAREN BYROM
Escape to sunny Spain with this beautiful romantic story
Juno Ryan has it all – a good job in radiology, great friends and a lovely flat, and a handsome boyfriend, consultant radiologist Brad, who dotes on her.
Then she turns on the TV one night to learn a shocking truth. Brad has been killed in an earthquake while on holiday in Italy with his wife and small son. His wife, too, is dead. Only his son has survived.
Shocked at the news her boyfriend was a love cheat, and grieving for him and the life she thought they had together, Juno goes to pieces.
Then her friend Pilar makes a suggestion. Why doesn't she spend some time in Spain? Pilar's late grandmother's house, Villa Naranja, near the small town of Beniflor is empty and Juno is welcome to stay there for the summer.
And so Juno finds herself in Spain, licking her wounds and contemplating her future in a shabby, empty villa.
She soon makes friends
But she's not alone for long – she's soon adopted by a large, fat cat whom she nicknames Banquo. Then she makes friends with young ex-pat Rosa, who works in the local café.
Next a very handsome gardener Pep appears to service the pool. Despite herself, Juno can't stop looking…
And so as Juno becomes caught up in life at Beniflor, her life takes on meaning again. She even starts doing some repairs to the house so that Pilar's mother will find it easier to sell it.
Juno finds she can repair shutters – but will her heart remain stubbornly broken? Or will the charms of Villa Naranja and the lovely people of Beniflor work their magic on her before it's time for her to return home?
Enjoy the healing sights and sounds along with the characters
Aw, I loved this romantic story. Juno's heartbreak and grief is raw and real, but never becomes depressing, as the back story of her romance with Brad is told in tandem with her arrival and subsequent adventures in Spain. The story moves forward unhurriedly, with lots of time for the reader to enjoy all the healing sights and sounds of Villa Naranja, which are so beautifully described you can almost smell and taste the oranges on the tree.
Best of all are the characters. From chatty Rosa to playful Pep to his watchful brother Luis and the cast of colourful Beniflor villagers, you'll feel you've made new friends along with Juno.
The Hideaway by Sheila O'Flanagan is published by Headline in hardback, RRP £18.99, and available from Amazon…
Read these romance reviews, too!