Tips On Making The Most Of Your Retirement
---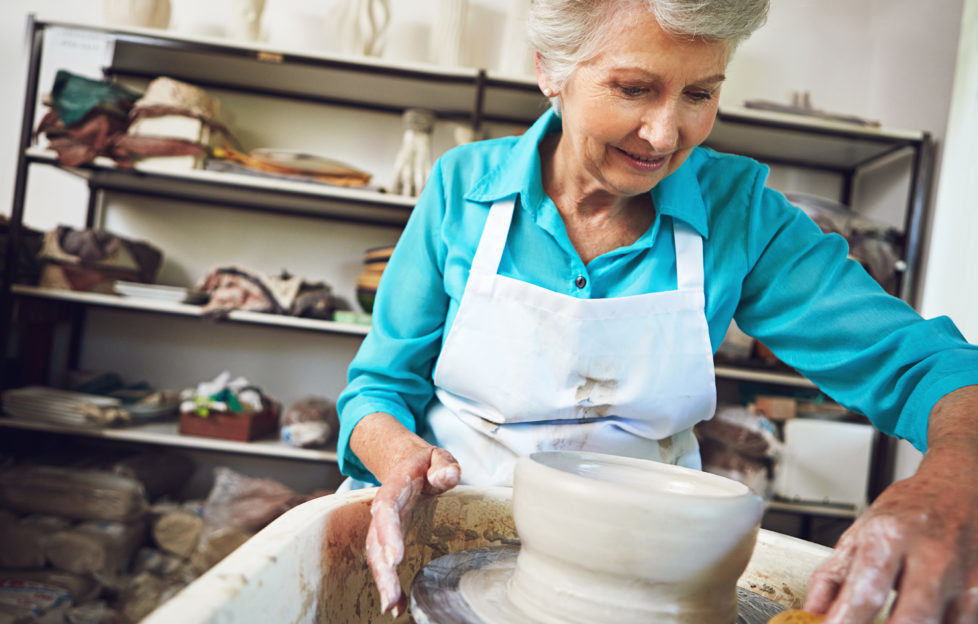 Pic: iStockphoto
Leeds Building Society has recently conducted a study of 2,000 UK adults, aged 40 plus and over, which has revealed that those who have retired, worry half as much as those who are still in employment.
Whilst it's good news for those of us that have retired, almost a third (30%) of those surveyed still said loneliness was a big concern, along with outliving their savings (27%) and losing their purpose (14%).
To provide reassurance, Leeds Building Society has teamed up with a number of inspiring people in their 50s, 60s and 70s, to provide advice and guidance on how to make the most of retirement.
One of these inspirational people is 55 year old Susanna Lewis, who lives in beautiful North Yorkshire and runs a blog called 'A Yorkshire Girl' that's aimed specifically for women who want to feel and look fabulous at any age. The purpose of her blog is to reach out to women, particularly over the age of fifty, who may be feeling a little lost or unsure how to move forward in their life.
Susana has put together her top tips on what we can do to help ourselves avoid loneliness and isolation as we get older:
Buy your local newspaper
"All local newspapers have details of events, clubs or classes that you could join. Whether this is a dance class, yoga class, art class or a photography club, there is always something for everybody's needs and interests."
Join your local Women's Institute
"If you are female then why not search out for your local Women's Institute? Most towns and cities in the UK have a W.I group that you could join. These groups are not all about making jam and singing Jerusalem! They have many varied activities, days out, and most of all they are about friendship and community. A fabulous way of making new friends and getting out of the house."
Join a book club
"Go to your local library or book shop and enquire about joining the local book club. Book clubs have become very popular recently and it is a great way to make friends AND read some great books."
Play sports
"Join your local sports club. Do you have an interest in a particular sport such as golf or tennis or perhaps bowls? Sports can be a great way of making new friendships, but also a way of keeping fit and healthy which is so important as we get older."
Take a class
"Enquire at your local college about adult education classes. Perhaps you want to learn Spanish for your next holiday? Or are you interested in learning pottery or a similar craft skill? Perhaps you want to learn a skill that might help you set up a new business working from home? Do you know that the age of 50 is the most popular age for restarting a new career or business?"
Visit your church
"Are you interested in singing as part of a group or choir? Then why not visit your local church to see if there any opportunities for you to join a group. This is a great way to meet likeminded people and can give you a sense of worth and belonging."
Volunteer
"If you are retired and have a lot of spare time then volunteering is a great way to meet new people and give something back. Many charities are crying out for volunteers and while you are obviously helping them out, this can also be a great way for you to feel part of the community and can give you a sense of self fulfilment."
Get a part-time job
"If you are retired but miss the feeling of been part of the workforce then why not look for a local part-time job? There are lots of opportunities for the over fifties with many companies now welcoming this age group with open arms as they realise the advantages of employing the older generation."
For more inspiration on how to make the most of your retirement, visit www.leedsbuildingsociety.co.uk to find out how several inspirational people are having the best years of their lives.