Wrecker | Noel O'Reilly
---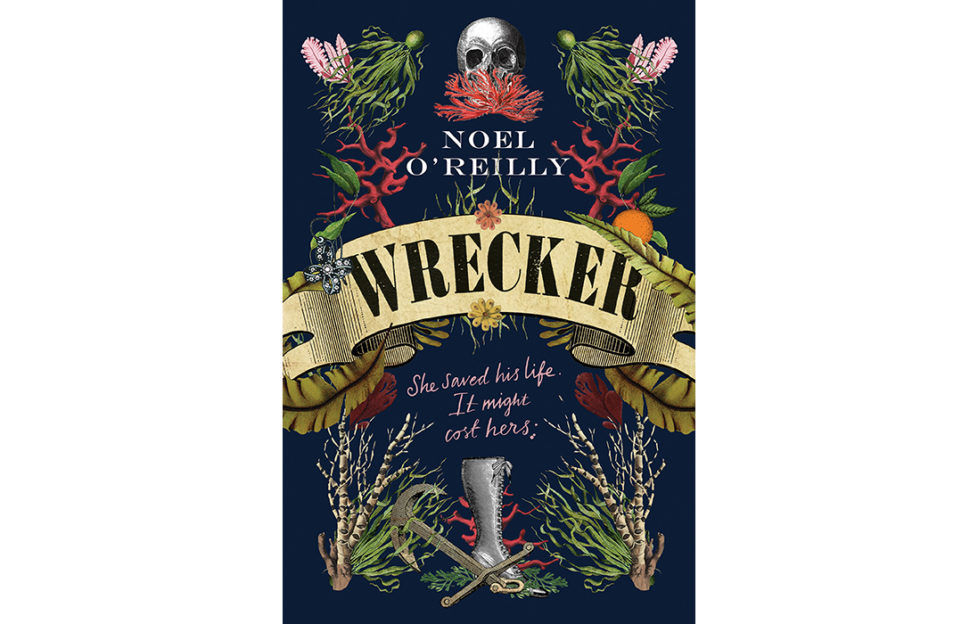 ---
REVIEWED BY KAREN BYROM
History and mystery come together in this dramatic Cornish tale …
In the mid-nineteenth century, life is hard for the people of the fishing village of Porthmorven. So when after a shipwreck, the sea offers up booty, who can blame them for rushing to shore to pick up barrels of liquor, exotic fruit and maybe even a jewel or two from a poor drowned soul who has no more use for earth's riches?
Mary Blight doesn't see the harm in taking the boots from a dead woman's foot – but is horrified to discover that the person on shore before her has already removed the dead woman's earrings by the simple expedient of chewing her ears off.
Though the crime horrifies the county the culprit remains at large.
Storms and shipwrecks are frequent occurrences in Porthmorven and Mary's next adventure involves the rescue of a half-drowned pastor, Gideon Stone, from the waves. In return for his life, he vows to build a Methodist church for the community.
Accusations are made
Over the villagers' objections, he makes Mary his helpmate and confidant, and soon the two are under suspicion of adultery. Worse, jealous villagers have begun to point the finger of blame at Mary, whispering that she is the "Porthmorvern cannibal".
For God-fearing on the one hand, superstitious on the other, Porthmorvern folk can't bear anyone who is different to themselves.
And Mary is certainly different. She may be a little in love with Gideon but she is no lovelorn 19th century maid, pining after a married man. She's strong, resourceful and determined to make a better life for herself in the face of hardship, disapproval, jealousy and suspicion.
Danger is around the corner
But in an age when stealing is punishable by death, can she save herself from grave danger …
What a story! What a heroine! Noel O'Reilly reaches deep into Mary's psyche so that readers can empathise and identify with her. He also perfectly captures Gideon's innate pomposity, the villagers' collective consciousness – as well as each one's individuality – and the flavour of the times.
With perfect prose, a fast-paced, intricate plot, and Mary, this is fiction of a literary standard that can't fail to please the reader.
Wrecker by Noel O'Reilly is published by HQ in hardback RRP £7.99
Read these reviews, too!