An Italian Summer | Fanny Blake
---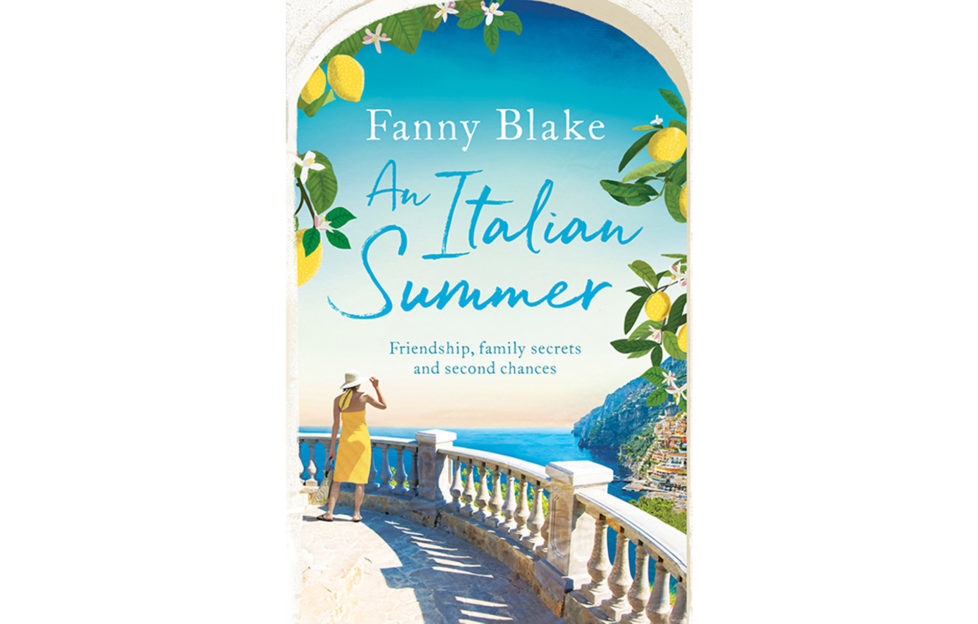 REVIEWED BY KAREN BYROM
Widow Sandy is in her fifties, and at a crossroads in her life. Should she go for promotion at the private school where she teaches? Should she settle down with Steven, her kind, supportive friend and lover?
Then suddenly she is presented with a mystery to solve. Her dying mother's last words are "Find her … find Anna."
Who is Anna? And why is it so important to her mother that Sandy finds her?
All Sandy has to go on is an envelope addressed in her mother's handwriting to Signora Anna Viglieri, Naples, and the entries in an old travel journal, long forgotten at the back of a drawer in her mum's house.
Sandy's astounded to discover that her mother travelled to Italy in her youth. She decides to follow in her footsteps and books herself on a sight-seeing trip which will ultimately take her to Naples. There she hopes that, with a little detective work and a lot of luck, she'll uncover the mystery of Anna.
Sandy's adventure begins
And so Sandy's Italian adventure begins, one which introduces her to a disparate group of fellow travellers – including, to her dismay, her younger colleague and rival, Lia French.
As the group take in the delights of Rome and Naples, alliances are forged, romantic overtures are made, accepted or rejected and Sandy finds a true, new friend.
And all the while, Sandy uncovers more details of her mother's life in Italy. But she's still no nearer to finding Anna nor discovering the one secret her mother did not confide to paper.
Maybe it's finally time to call on the others' help …
What a perfect setting Fanny Blake has chosen for this romantic mystery! From the Forum to the Colosseum to the Trevi fountain to Pompeii and Herculaneum, the delights of Rome and Naples are brought vividly to life as we soak in the sights with Sandy, who soon feels more like a friend than a character in the novel.
That's the knack this talented writer has. She takes a woman and makes her every woman – apart from the mystery of her mother's past, Sandy could be me, you or any one of our friends, living life with its ups and downs, but determined never to fall into a rut, never to settle for less than the best that she deserves, willing to push herself out of her comfort zone, even if that means risking what she already has.
Can she make her mother's last wish come true?
We want Sandy's quest to succeed, as much for her own sake as to satisfy our own curiosity. Because we know that if she can accomplish her mother's last wish, she will find fulfilment of her own at last, whether that be back in the UK or in Italy.
Warm, funny, wise and witty – we need lots more books like An Italian Summer.
An Italian Summer by Fanny Blake is published by Orion in paperback on July 26, priced £8.99
For your chance to read an exclusive story from Fanny Blake and to win a free copy of An Italian Summer, pick up our July 28 issue, on sale July 26.
Read these reviews, too! 
The Story of our Lives
The Temptation of Gracie
The Hideaway